With its gorgeous art and moving story, Shinkai Makoto's Kimi no Na wa. has touched the hearts of countless viewers in Japan and around the world. Its success hasn't stopped at the theatres, though, also bringing a collab cafe to two cities in Japan.
Having shed an embarrassing amount of tears over Kimi no Na wa., we just had to visit! It certainly didn't disappoint, so relive the movie with us through our report on Ikebukuro Parco's Kimi no Na wa. Cafe, open until Feb. 7!
Even from outside, prints and wallpaper of iconic moments and beautiful scenery balanced with some more laid-back shots take us right back to the worlds of Taki and Mitsuha.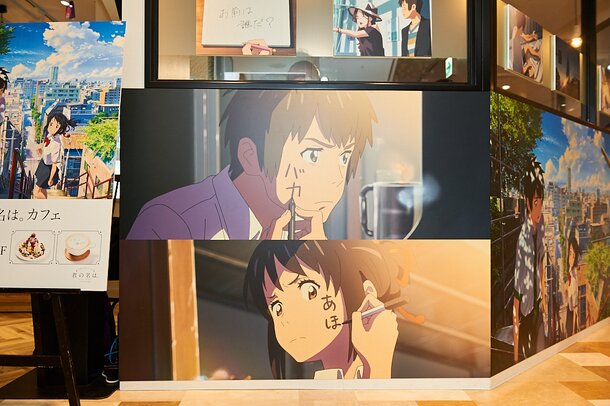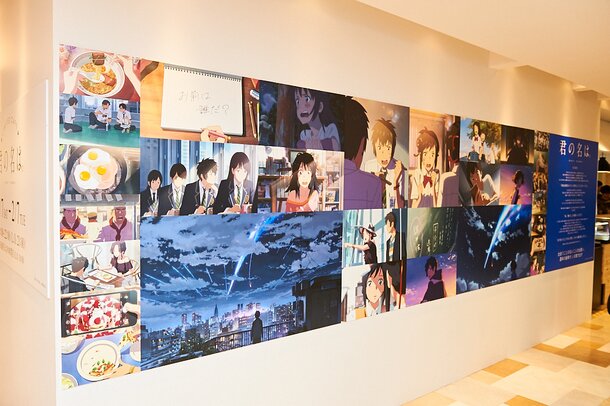 Stepping inside, we get more lovely prints as tracks by RADWIMPS from Kimi no Na wa. play.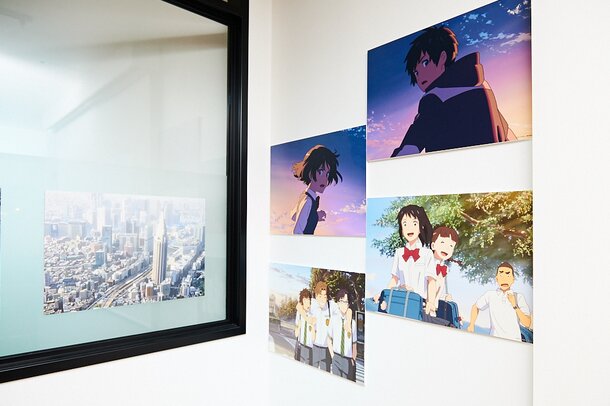 It wouldn't be a collab cafe without some delicious and meaningful food, so let's take a look!
These Japanese breakfasts are an opportunity to feel what it was like for Mitsuha and Taki to wake up to a different family - and body! They're listed as one item and it isn't possible to choose a specific set, so the fun is in waiting to see which one comes.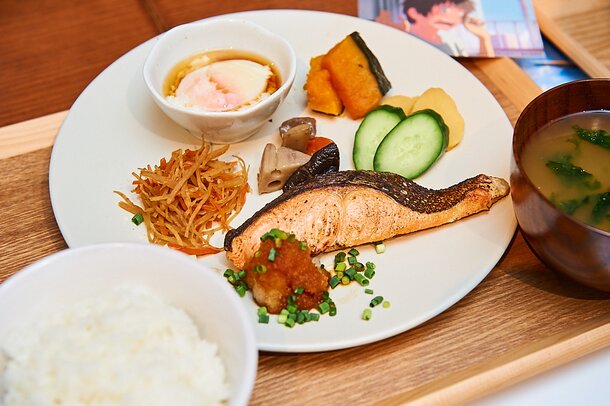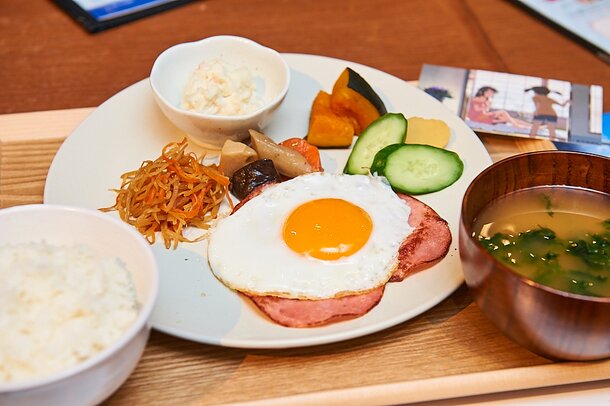 This healthy-looking bread bowl symbolizes Itomori Lake, in Mitsuha's hometown. The pasta inside is absolutely delicious, more so than would be expected from a collab cafe.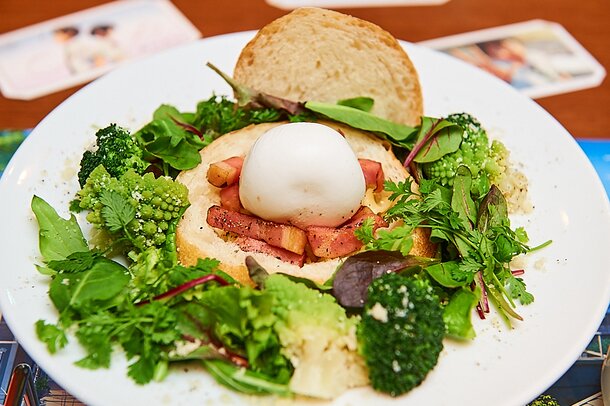 All main dishes come with a small card that pinpoint the origins of the dish, making for a neat souvenir.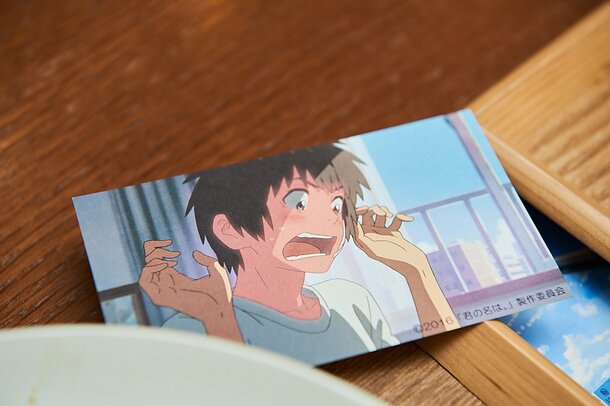 Now we come to the stars of the show, these beautiful desserts!
The meteor that set everything in motion is captured in this magical dessert plate. Remember how it streaked through the clouds as Mitsuha and Taki gazed up at it? That's brought to life through smoke from a cup of dry ice, making for a pretty awesome eating experience!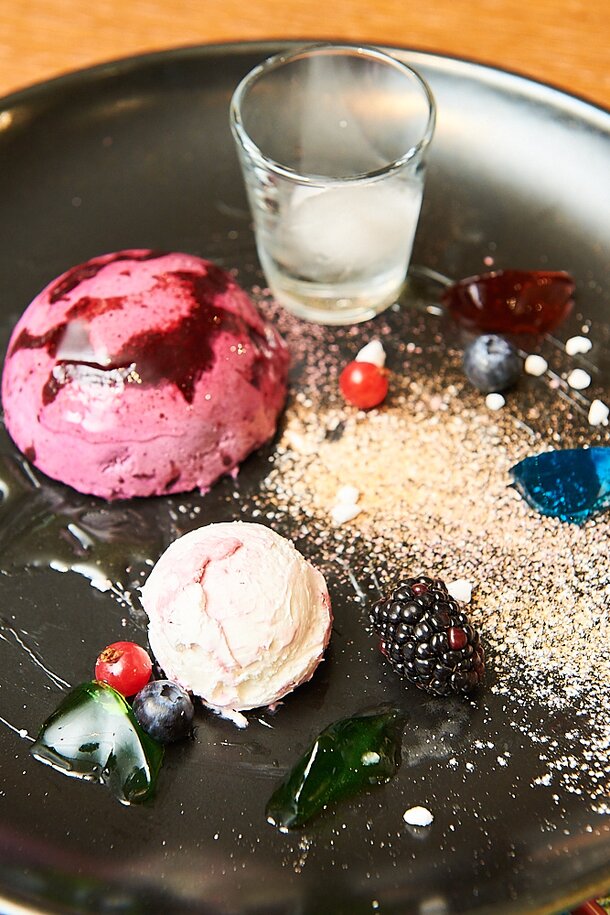 Another key dish, these pancakes are not only deliciously thick and fluffy, but also extremely Instagrammable! The decoration gives us a cute camera-ception, as the wafer resting up top is an image of Taki's phone while Mitsuha excitedly captures this sweet treat!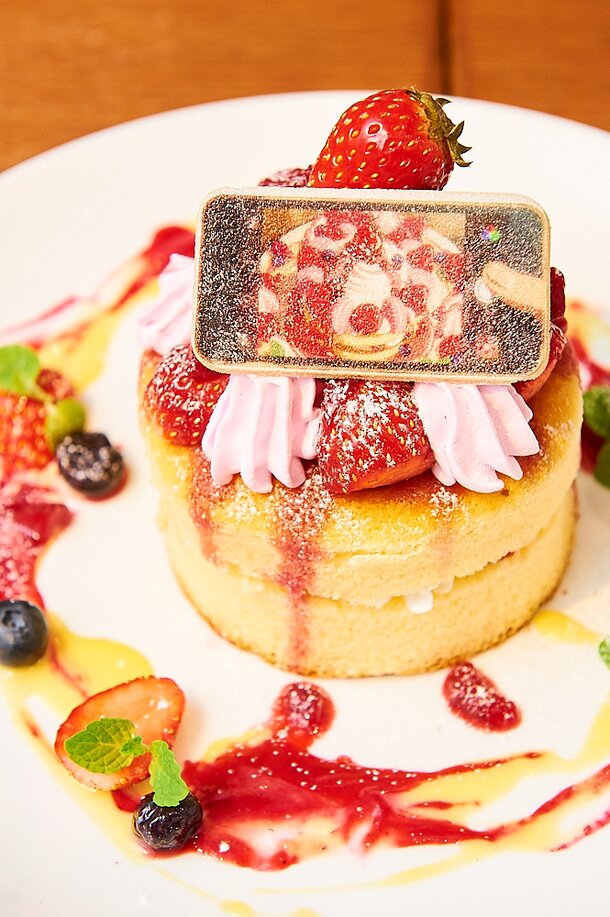 Of course, you might want to wash all of this down with a drink, so why shouldn't that be loaded with Kimi no Na wa. significance too?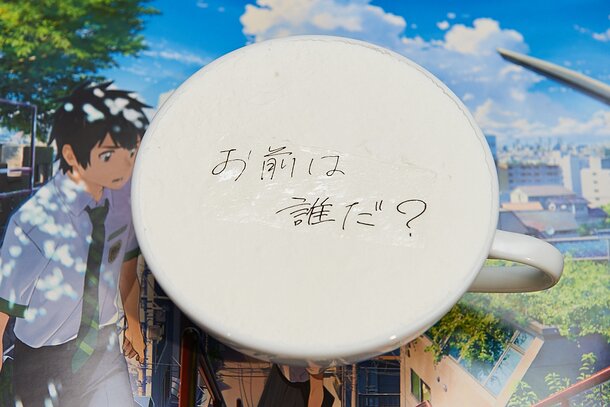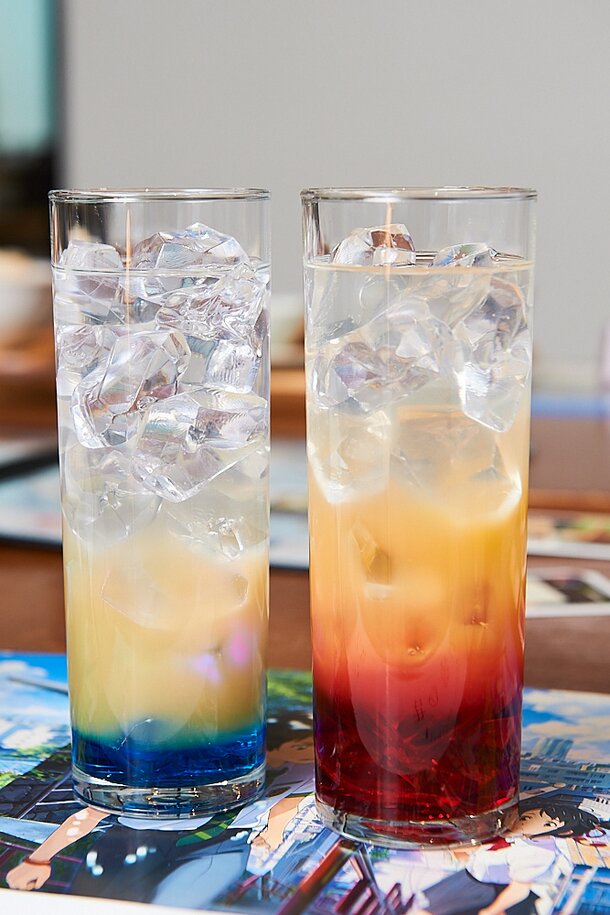 Heading outside, the magic continues with an entire shop full of limited goods! They pick up on so many elements of the movie that no matter what your favourite moment was, it's bound to be there.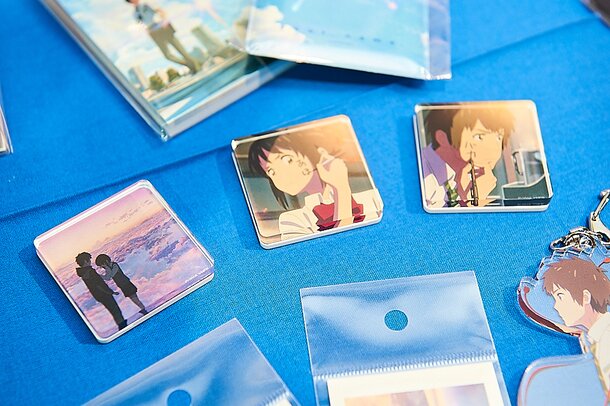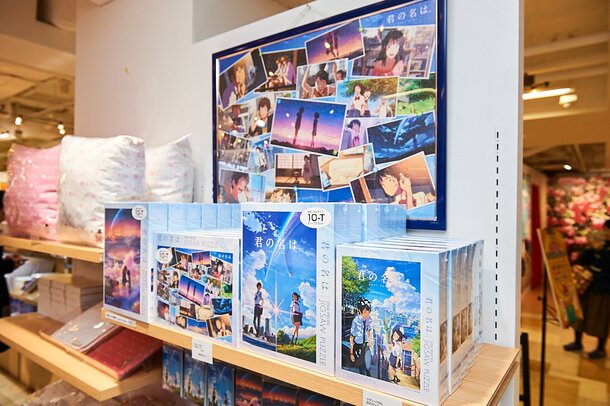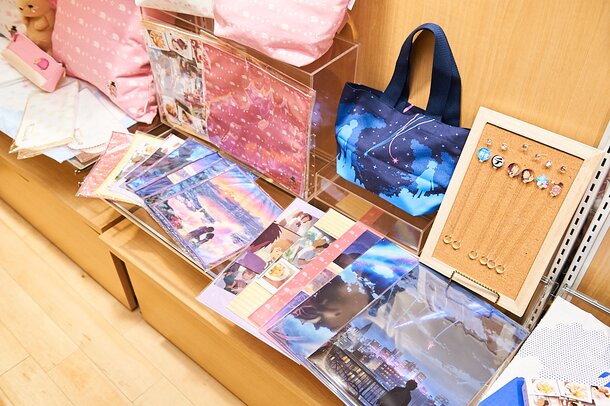 If you still feel like you need more Kimi no Na wa., check below for more pictures!
This is a Tokyo Otaku Mode original article with photos by Hara T.