Shinkai Makoto's film Kimi no Na wa. ( Your Name. ) won the Best Animated Feature Film award at the 49th annual Sitges International Fantastic Film Festival in Spain. Past winners at this festival have included Hara Keiichi for Miss Hokusai and Hosoda Mamoru for Wolf Children. Kimi no Na wa. is the 5th Japanese film to win.
The Sitges film festival began in 1968. Alongside Portugal's Fantasporto film festival in Porto and Belgium's International Fantastic Film Festival in Brussels, Sitges' festival is a part of the world's "fantastic 3." It specializes in fantasy, horror, and animation. Kimi no Na wa. won the Award for Best Feature Length Film in its Anima't category, or animation category.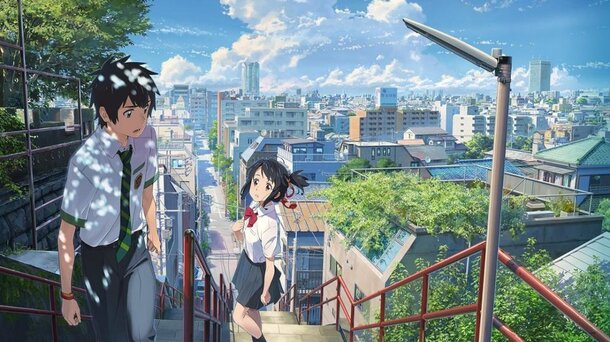 Kimi no Na wa. was directed by Shinkai Makoto, who is also known for films like Hoshi no Koe ( Voices of a Distant Star ). It premiered on Aug. 26. It's a fantastic boy meets girl story following Miyamizu Mitsuha, a high school girl living in the country, a high school boy named Tachibana Taki who lives in Tokyo, and their miraculous encounter. It became an instant hit after its premier and continues to attract large audiences. As of Oct. 14, 50 days after its premiere, it has brought in more than 11.49 million viewers and 14.9 billion yen. It's an unprecedented hit not only as an anime, but also as a Japanese film.
Shinkai Makoto responded to the award saying, "Winning the award for best feature length film at the Sitges film festival is truly an honor. Kimi no Na wa. is made up of many parts including switching bodies, comets, Tokyo and the country, aboriginal traditions and the Shinto religion, but at its core, it's a boy meets girl story. I'm extremely happy to hear that the people of Spain enjoyed the film. Thank you so much."
Kimi no Na wa. carved its name in Japan's anime history, and it looks like it's not done yet.
Kimi no Na wa.
(C)2016 Kimi no Na wa. Production Committee