The sakura season of Japan is one of the most magical times of the year. The trees come in shades ranging from bold pink to a striking white, and it doesn't quite feel like spring until you see them in full bloom. Savoring the passing seasons is an important thing in Japan, and when it's time for the sakura to bloom, everyone gets in on the action and offers sakura-themed and flavored items. You'll see tons of special items everywhere from high-end cafes to the local 7-Eleven!
Celebrating this, we'd like to share some of the best sakura sweets for this spring! Just imagine indulging in any of these while sitting outside on a warm spring day under the trees (♥ω♥ ) ~♪
First up on the list are some special offerings from Q-pot Cafe! They're releasing a whole menu for the season that includes green tea-flavored fresh chocolate, sakura Mont Blancs, and strawberry-flavored meringue!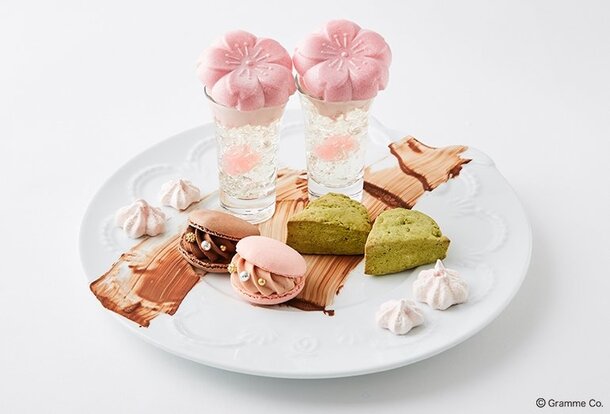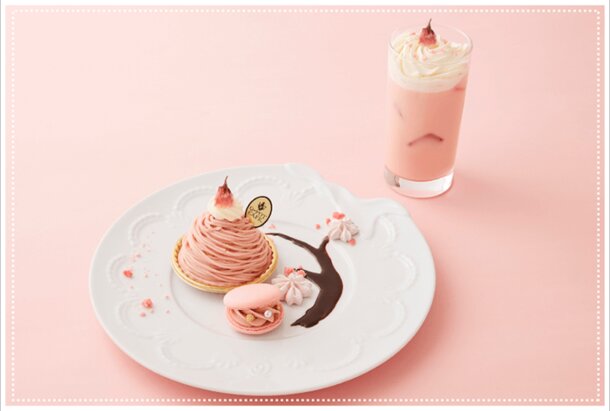 The next batch of goodies come from Franchise, and they include sakura-flavored macarons and a beautiful roll cake!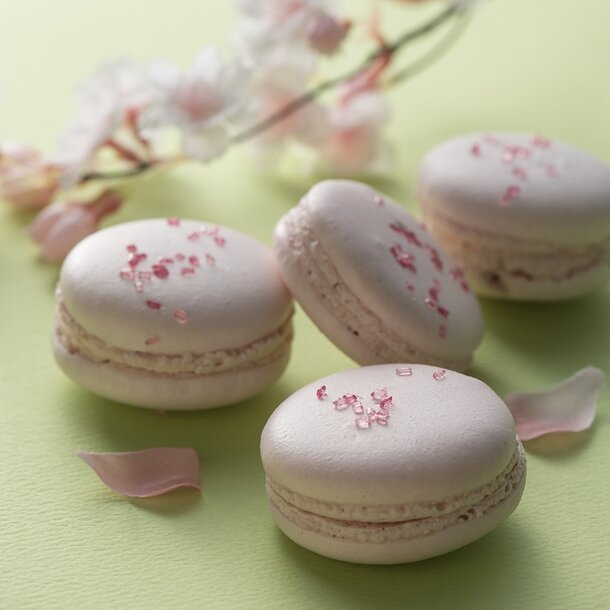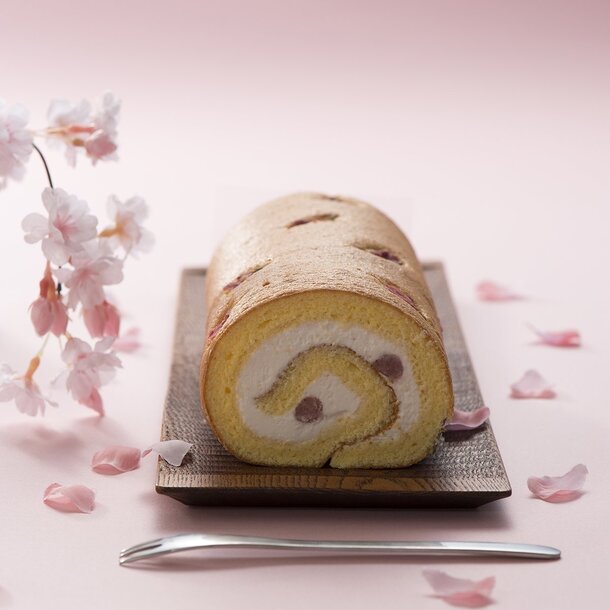 Max Brenner is well-known for their delicious chocolates and other sweets (where else can you find marshmallow-topped pizzas?), and they're celebrating this season with an incredible-looking strawberry crepe.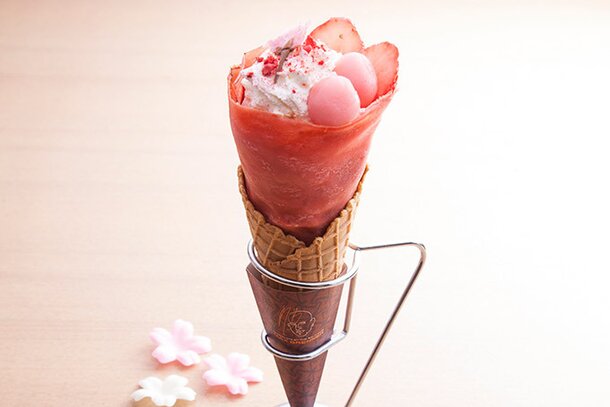 Hotel Conrad Tokyo is offering a wide variety of treats both sweet and savory to enjoy throughout the season including cakes and donuts! In keeping with the theme, many of these also have delicious green tea and strawberry flavors~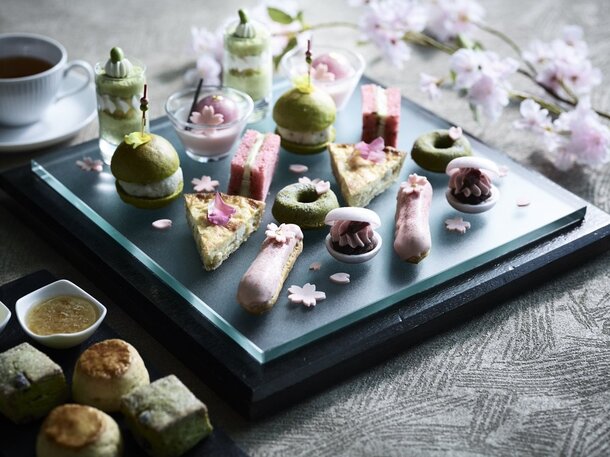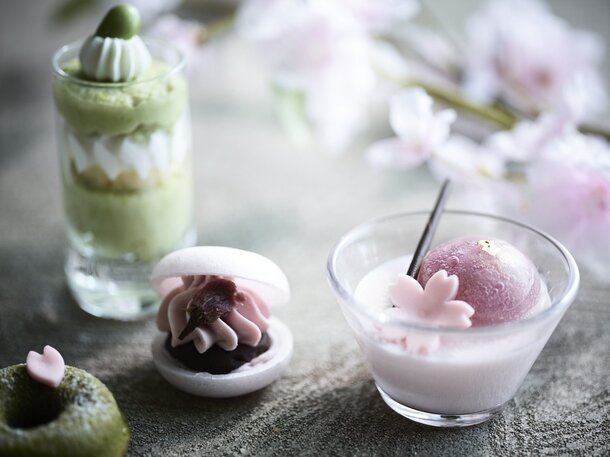 Starbucks always comes out with incredible sakura-flavored sweets like their amazing latte and frappuccino from last year, and those favorites are making a comeback this year! These include maple sauce-flavored whip cream and white bean jam, and yes, they're delicious.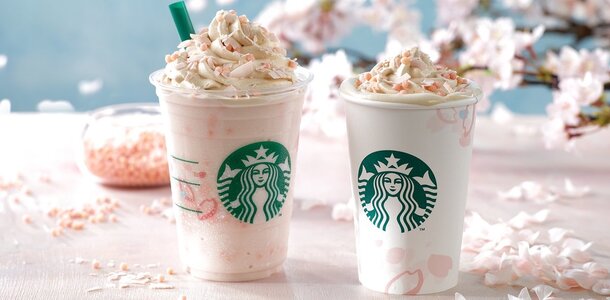 Spring means it's finally warm, though, so if you want a cold dessert, McDonald's might be the way to go! They're offering a new McFlurry flavored with sakura waffle cone and mochi that'll be perfect for enjoying on a nice day out!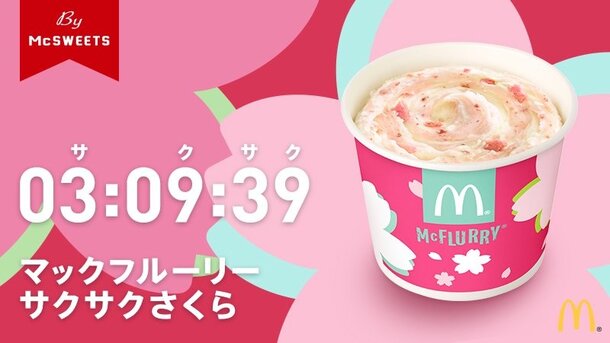 You can't go wrong with a classic, though, and Coca-Cola is here to fill that role. They've always had fun with packaging by adding seasonal designs to cans and bottles, and they're celebrating spring with a gorgeous new design for their bottles featuring a red cap and a sakura print.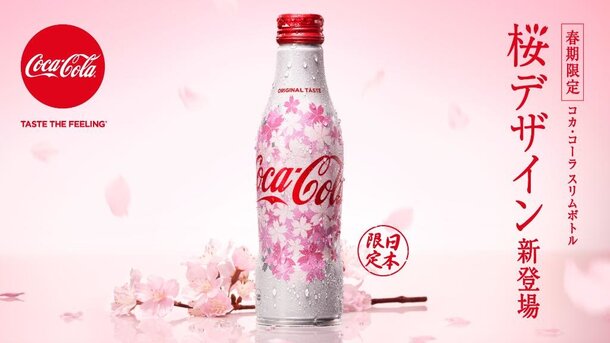 Thank goodness for spring and desserts! Which of these seasonal items do you most want to try? Something cute yet classic like a sakura macaron, or a new favorite like the seasonal frappuccino?
This is a Tokyo Otaku Mode original article.