It might be awhile until spring finally arrives and cherry blossoms start blossoming, but thanks to "Flowers by Naked 2017 -Risshun-" you can enjoy the charms of cherry blossom viewing early! This year's earliest cherry blossom viewing in Japan is a new and improved version of the flower art event that attracted a total of 150,000 visitors last year. "Flowers by Naked 2017 -Risshun-" is taking place at the Nihonbashi Mitsui Hall from Thursday, Feb. 2 to Monday, March 20, and visitors can enjoy original cherry blossoms and matcha drinks, sake, and sweets in a room filled with cherry blossom artwork.
The event's main attraction is the cherry blossom art area, Ousai, which is two times bigger than at last year's event. This year's concept is "the earliest cherry blossom viewing in Japan," and you can expect an even more impressive experience than before. As you explore the exhibition, real cherry blossoms and massive cherry blossom artwork cut out from special Japanese paper are spread out overhead.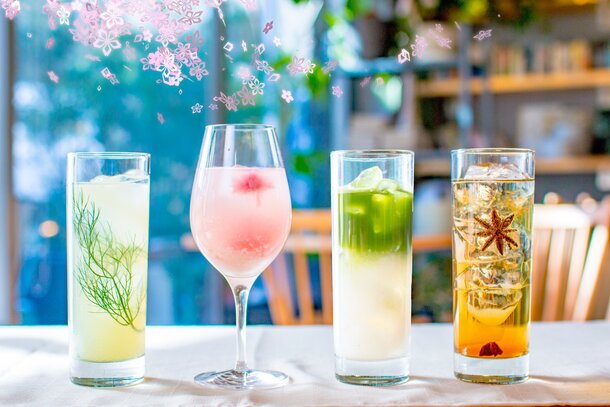 The Ousai area is the perfect place to enjoy a uniquely urban style of cherry blossom viewing. Its drinks menu features a variety of special drinks, including the cherry blossom wine cooler (organized by the popular Yoyogi-Uehara restaurant 9 Stories), original cocktails inspired by flowers, the famous Hiroshima brewery Hanayoi Shuzo's Ousai sake with original packaging exclusive to the event, and the Nescafe Dolce Gusto Uji Matcha collaboration Uji matcha amazake. The sweets available also match the cherry blossom viewing theme, with cherry blossom macarons and more!

Ousai Menu
・Cherry Blossom Wine Cooler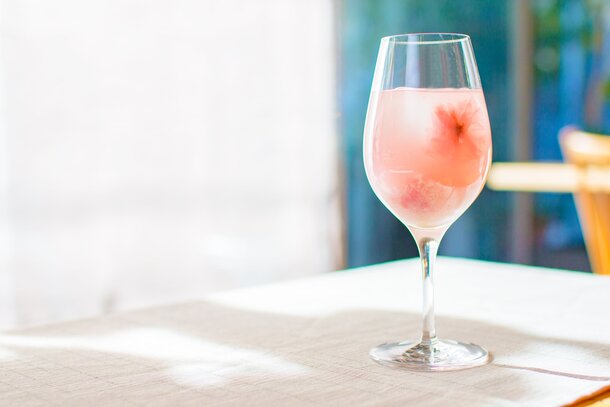 Price: ¥1,200
This cherry blossom sangria features a white wine base with a subtle amazake aroma. Amazake is a sweet low- or non-alcohol Japanese drink made from fermented rice. The cherry blossoms inside this drink really make it feel like spring is just around the corner!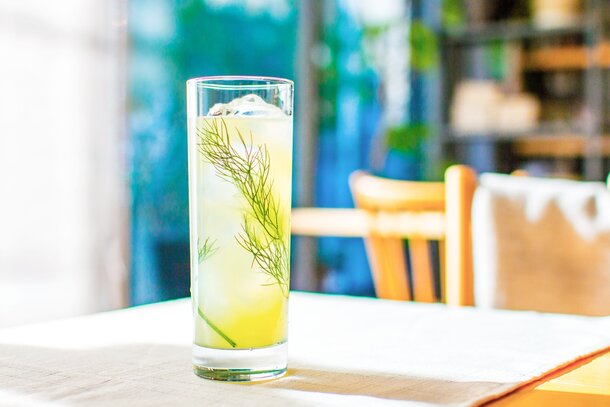 Price: ¥1,200
This refreshing herb and grapefruit cocktail is inspired by the budding plants and new green leaves of spring.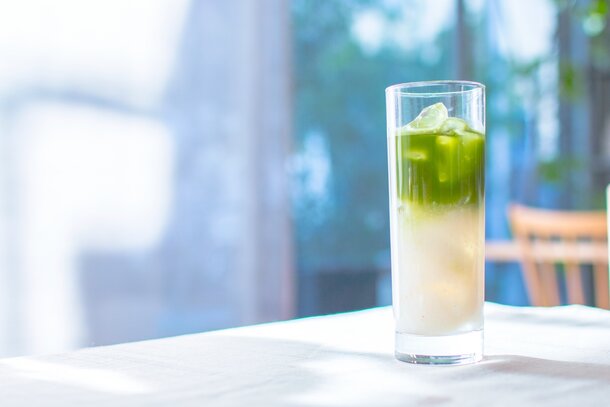 Price: ¥900
"Flowers by Naked 2017 -Risshun-" collaborated with Nescafe Dolce Gusto Uji Matcha to create this exclusive amazake matcha latte that's only available at the event.
・Kishu Plum Soda (with Star Anise and Rosehip)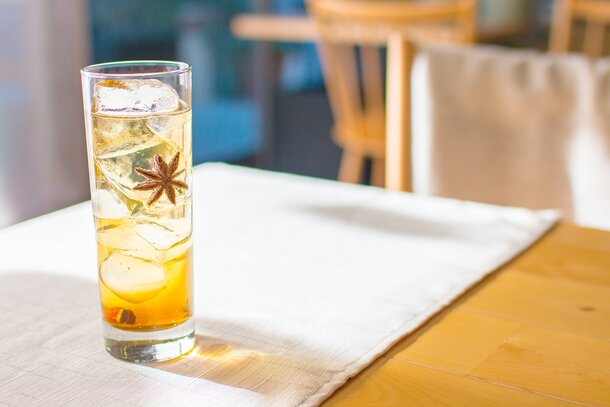 Price: ¥900
This non-alcoholic cocktail combines the pleasant sourness of plums with aromatic spices.
Price: ¥1,000 (per glass)
"Flowers by Naked 2017 -Risshun-" collaborated with the famous Hiroshima brewery Hanayoi Shuzo to offer this limited-edition version of the brewery's Ousai sake. The exclusive packaging is perfect for the exhibition's cherry blossom art room. Junmai ginjoshu is sake that is brewed using highly polished rice and traditional tools and methods, and it's fermented at low temperatures for a longer time. Ousai is a sweet sake with the delicate and refined aroma that ginjoshu are renowned for.
・Sakura Macaron / Chocolate Macaron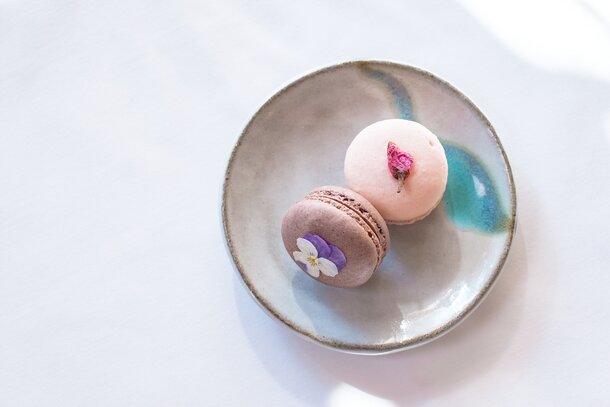 Price: ¥450 (per macaron)
These handmade macarons are a Flowers exclusive, and there are two varieties to choose from. They're made using the finest of ingredients, and each macaron is decorated with dried edible flowers. The sakura macarons have a delicate amazake aroma and are filled with sakura-an (cherry blossom-flavored red bean paste). With their subtle raspberry flavor and rich Valrhona chocolate taste, the chocolate macarons are the perfect accompaniment to alcoholic beverages.