Sakura-zaka is the starting point for one of the most popular starting points for admiring sakura trees. The street is lined with gorgeous shades of pink during the sakura season, and it's packed with admirers. After a long walk, though, nothing sounds as good as a delicious meal!
BLT Japan, a restaurant run by the American steakhouse BLT Steak, happens to have a location in Roppongi that'll satisfy that craving. In honor of the sakura season, they're offering a few seasonal items on the menu for their BLT Steak Sakura Matsuri event from Mar. 17 to Apr. 9!
First on the list of specials is the Ohanami Burger, guaranteed to rock your world. It's made using 100% prime graded beef! It comes with French fries and a salad with French dressing. (Which, yeah, is surely incredible, but that burger! ♥ )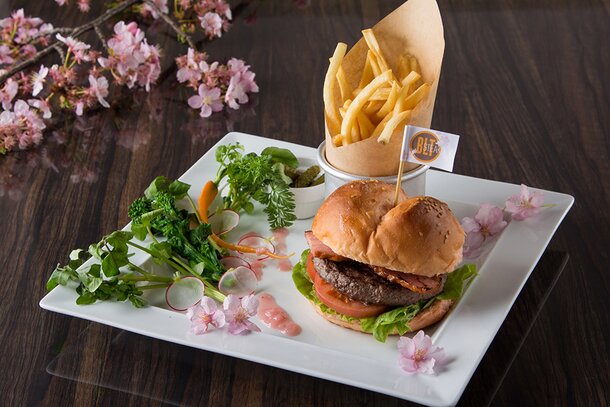 After you finish a cheeseburger, nothing goes better for dessert than a good milkshake, and they're also offering a sakura milkshake! It's made using gelato, milk, and sakura jam. There's also an alcoholic version that can be made using sakura liqueur and brandy! That light pink color is absolutely perfect for after enjoying the sakura trees~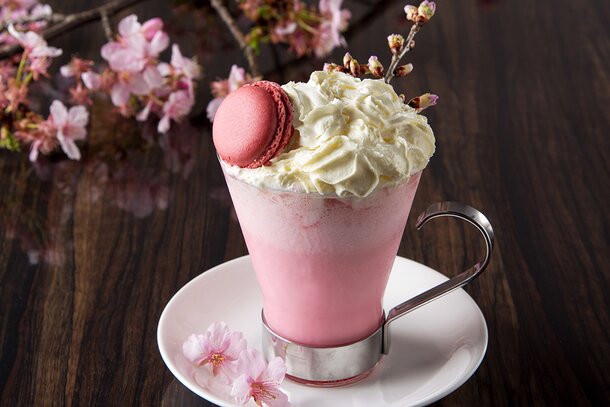 Both of these items are limited to the lunch menu, but there are a few other outrageously delicious-looking seasonal items on the regular menu, too, like this sea bream and spring cabbage dish.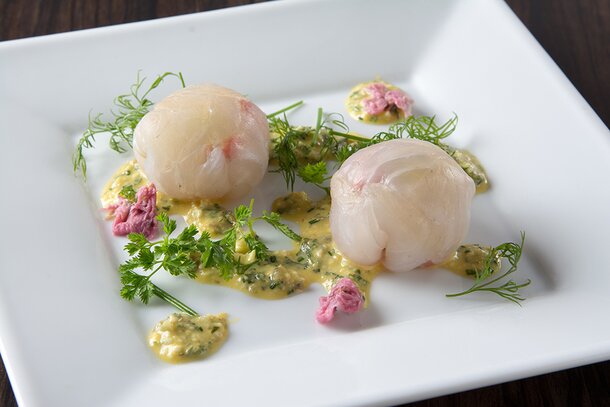 In keeping with the fish theme, there's also grilled white asparagus with sakura shrimp and fatsia sprouts topped with sauce ravigote! The orange of the shrimp adds the perfect pop of color to the dish. (灬♥ω♥灬)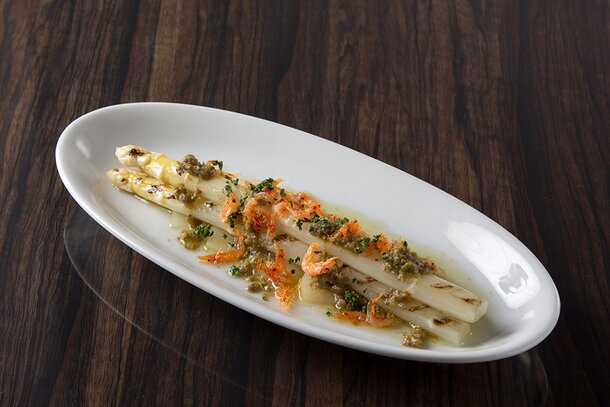 You can't finish without dessert, though, and easily one of the most beautiful items on the menu is the sweet cherry and sakura cobbler! Isn't the dark red of the sauce amazing?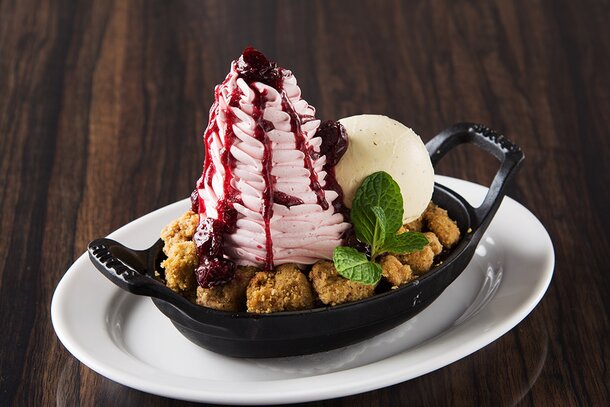 BLT Japan has locations in both Roppongi and Ginza, but if you aren't able to make it to either of those, maybe you can use it as inspiration to make your own sakura-themed dish!~