The beautiful Urushi Tumbler produced last summer earned 556,300 yen through crowdfunding - over 300,000 yen more than original goal! It's no wonder that it was such a success, though, as these were made using the beautiful 1,500-year-old echizen urushi lacquerware technique.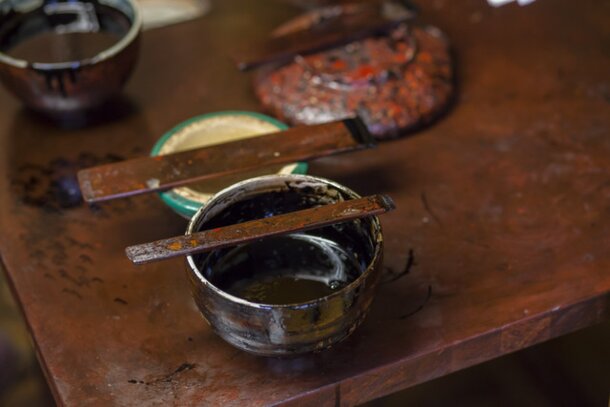 Echizen urushi involves collecting the sap of urushi trees and using two layers of it to coat wooden or plastic items producing items that are as gorgeous as they are functional~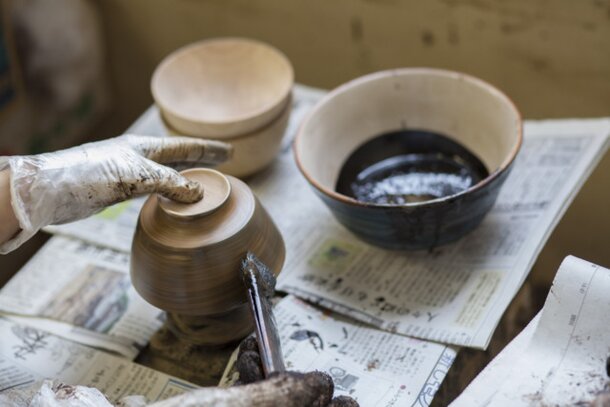 The tumbler is now being followed up with part two of the series: Urushi Umbrella Bottles! The slim design of the umbrella bottles from thermo mug makes them great for holding onto, and pairing that with the style and feel of echizen urushi lacquer is a perfect combination.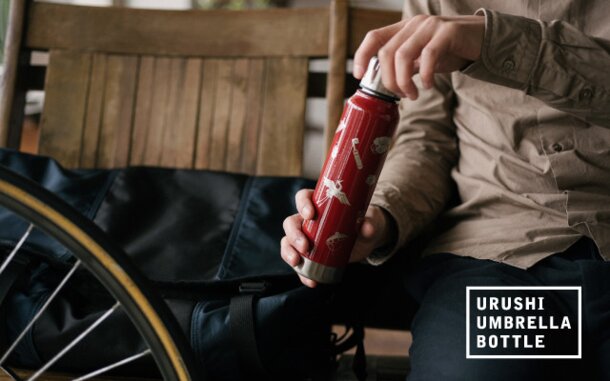 The goal of these is to make it easier to enjoy a bit of classic Japanese culture in your everyday life, and if you get an opportunity to hold one of these in your hand, there's no doubt that it'll leave an impression on you.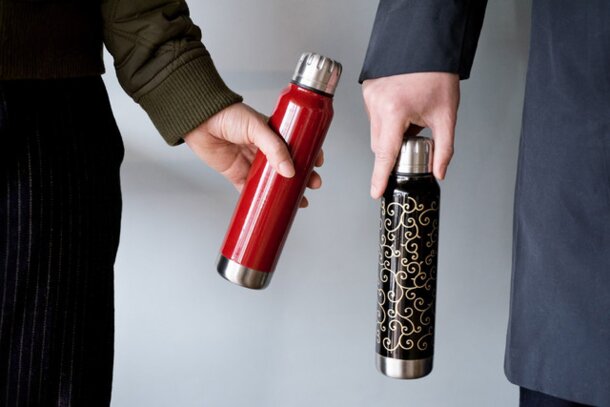 Like its predecessor, this item is crushing its goal of 200,000 yen with 865,080 yen raised as of Mar. 6! It's being produced in two versions: the bold red of classic Japanese lacquerware, and a striking jet black. In addition to the solid red and black versions, there are also several that are finished with different patterns with either silver details for red or gold for black.
Choju Giga ver., featuring birds and other wild animals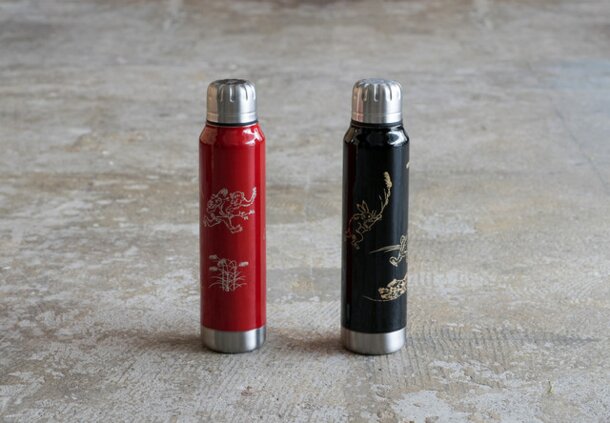 Takaradukushi ver., featuring all sorts of treasures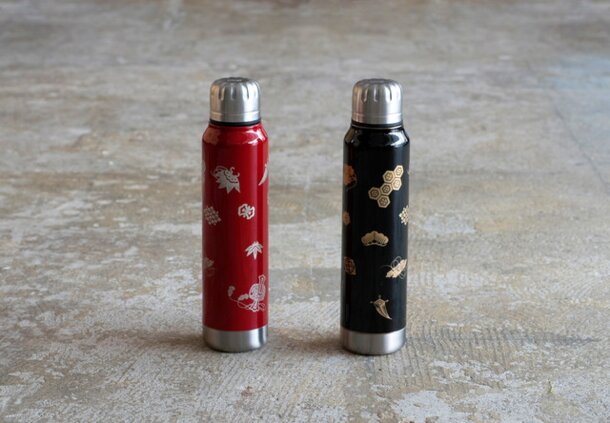 Karakusa ver., featuring beautiful flowing lines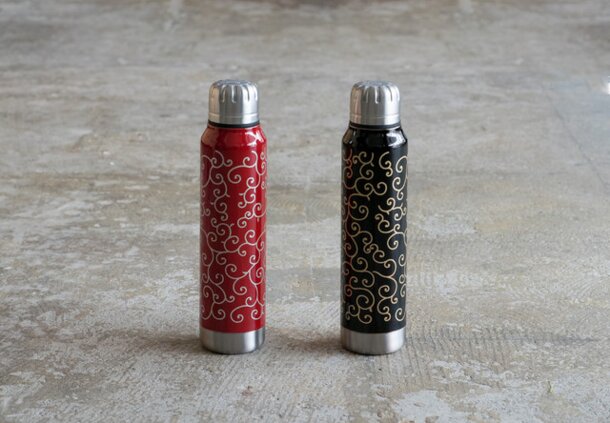 Nami Chidori ver., featuring waves and a cute little plover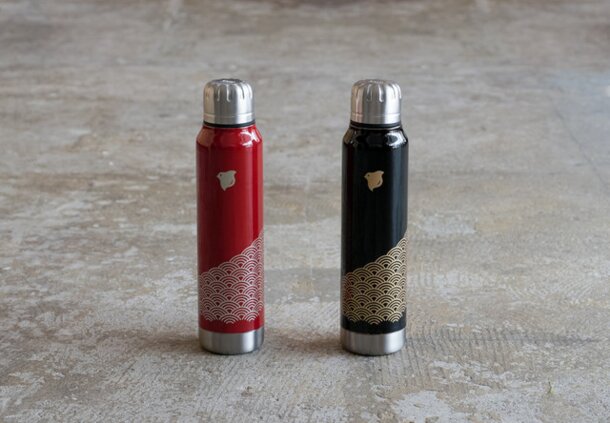 If you can't pick just one, they're also available in a set of two. You can pick your favorite patterns and colors and they'll be delivered in a gorgeous box that's also perfect for giving as a present!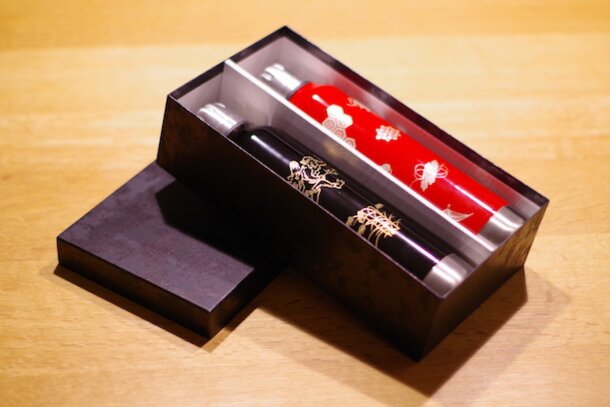 The last option for backers is a one-day tour of the factory that includes two bottles. This 50,000 yen option will give you the chance to see the process first-hand, try it out for yourself, speak with the workers, and get a literal taste of the area in the form of Fukui prefecture's famous soba noodles.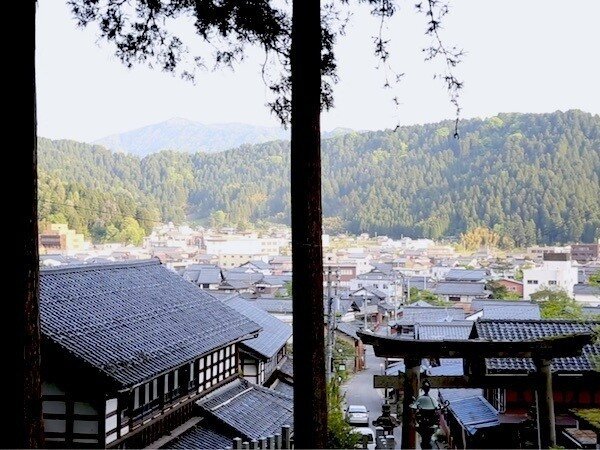 There are still 10 days remaining as of Mar. 6, and already the bottles are nearly sold out. If you want to learn more about the bottles and history of echizen urushi, check out the details and links below!
Specifications:
Name: Urushi Umbrella Bottle
Size: D50m, H230mm
Capacity: 300ml
Weight: 230g
Materials: Inside and Outside: 18-8 Stainless Steel, Packing: Silicone Rubber, Cap: Polypropylene