God's Blessing on this Wonderful World! Cross Crowdfunding has teamed up with KonoSuba for a collection of smartphone accessories including mobile batteries, notebook-style and aluminum cases for iPhone 6/6s.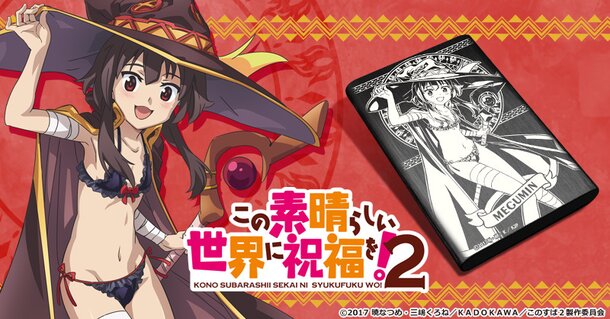 The 12000 mAh mobile battery features a swimsuit illustration of KonoSuba's arch wizard Megumin and can provide around 5-6 full charges for your smartphone. The battery has two 2.1A USB ports so it's good for both smartphones and tablets and comes with a handy LED port light.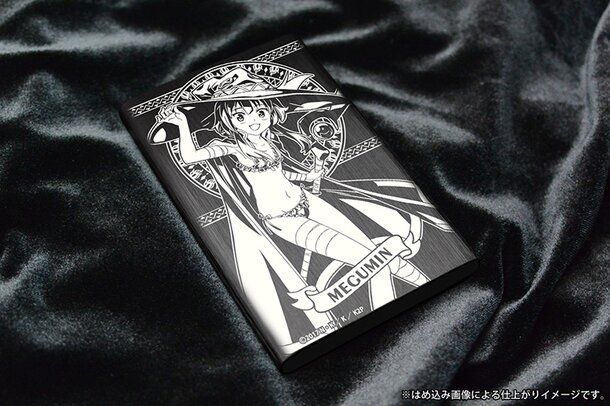 Pricing:
8,640 yen
- One aluminium mobile battery (12000mAh)
*requires separate 650 yen delivery charge
Lithium polymer battery 3.8V/12000mAh
Size: 76x115x14mm
Input: 5V/1.5A
Output: 5V/2.1A, 5V/1.5A
Includes USB Micro-B connector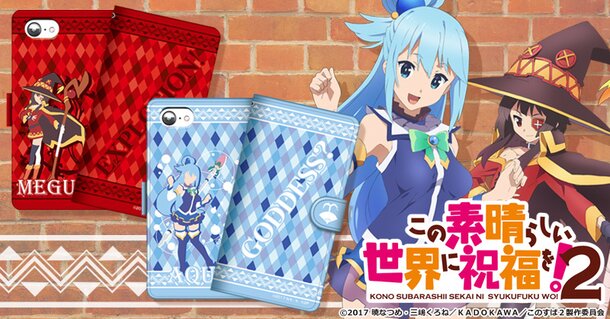 The high-quality pleather KonoSuba notebook-style cases are available in either Aqua or Megumin versions.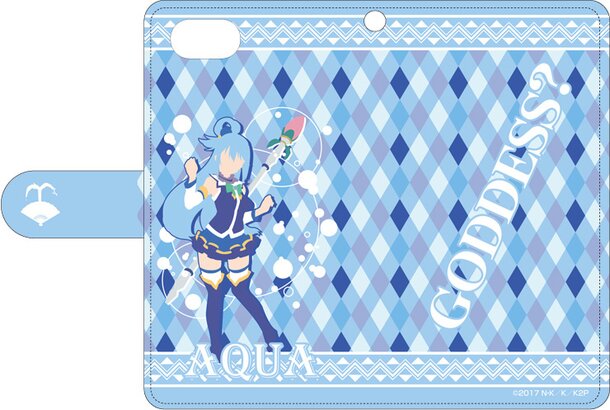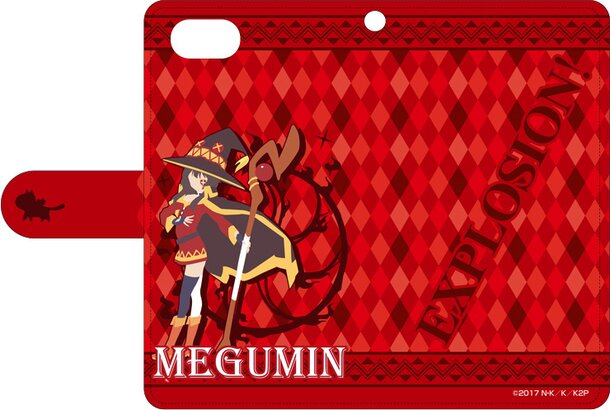 Pricing:
3,780 yen
One notebook-style smartphone case
*requires separate 650 yen delivery charge
Devices: iPhone 6/6s, iPhone 7, iPhone 7 Plus, etc
Thickness: approx. 2mm
Material: PU leather, polycarbonate, silicon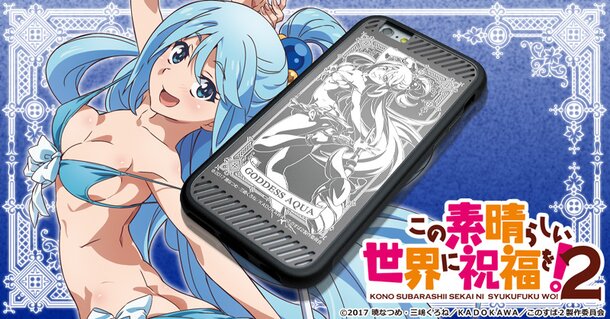 The KonoSuba aluminum cases feature Aqua looking a little cuter than in the show in a swimsuit illustration. Elegantly engraved, the gunmetal plate case has aluminum bumpers and you can also remove the central plate without the use of screws.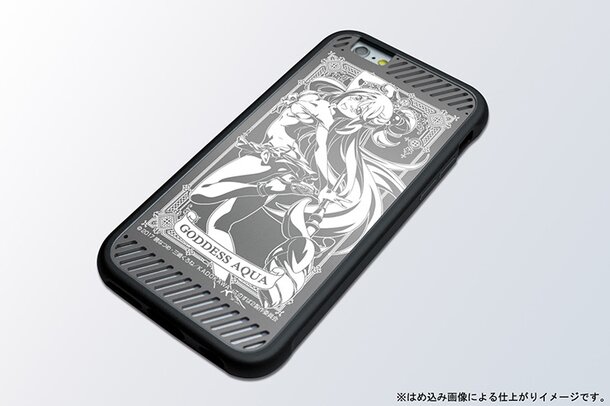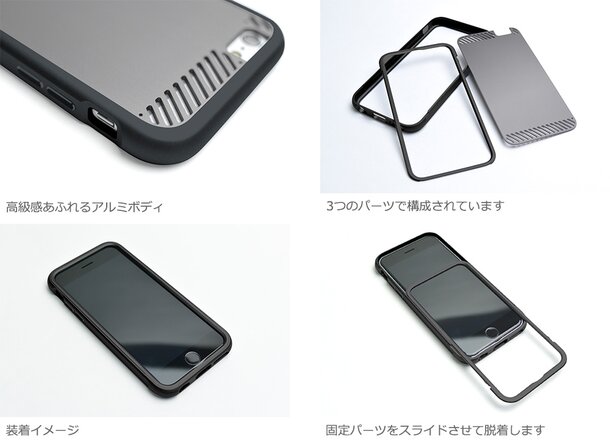 Pricing:
14,040 yen
One aluminum iPhone 6/6S case
Size: approx. 145x73x10mm
Material: aluminum (anodized aluminum coating)
*Designed for use with iPhone 6/6S