The third in the series of Detective Conan curries is now available! Available only via Village Vanguard, the two new flavors—Café Poirot and Harley Hartwell's Curry—are about to face off in a test of their tastiness!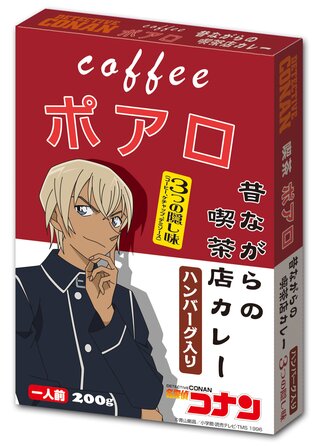 The Café Poirot flavor has three secret ingredients inspired by the cafe curries of old!
Weight: 200g (single portion)
Best Before: 2 years after production date
Packaging Dimensions: 190 x 130 x 20 mm
Packaging Style: paper
Price: ¥648 (tax included)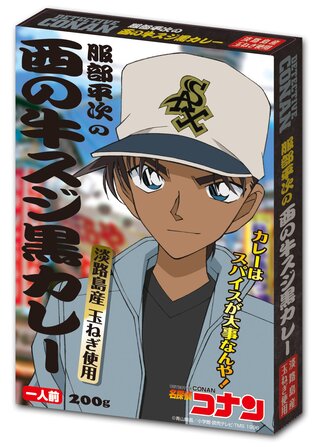 Harley Hartwell's Curry is made with the finest beef tendon and Awaji onions. It's a black curry in keeping with Harley's characteristic colors. It might not seem very "bright," but perhaps it will help you solve a mystery somewhere close at hand?
Weight: 200g (single portion)
Best Before: 2 years after production date
Packaging Dimensions: 190 x 130 x 20 mm
Packaging Style: paper
Price: ¥648 (tax included)
©Aoyama Gosho / Shogakukan, Yomiuri TV, 1996 TMS