Detective Conan: Crimson Love Letter is collaborating with Lumine Man Shibuya from Jan. 30 to Feb. 26!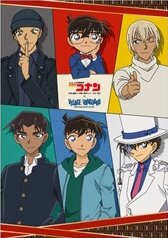 During the collaboration, a few apparel shops will be offering limited edition items, such as the "Detective Conan Tote Bag" at Urban Research iD (featuring Criminal Tracking Glasses and Voice-Changing Bowtie on the front and an APTX4869 capsule on the back), the "Detective Conan x AbaHouse Collaborative T-Shirt" from AbaHouse with Conan's famous line "There is always only one truth!" on the pocket, the "Detective Conan Hooded Printed Parka" from Casper John that allows its wearer to transform into Conan by completely zipping the hood, and the "Detective Conan x Denime Collaborative Denim Apron" at Denime featuring high school detectives and rivals Kudo Shinichi (Jimmy Kudo) and Hattori Heiji (Harley Hartwell) laser pressed, with their names embroidered on the cord.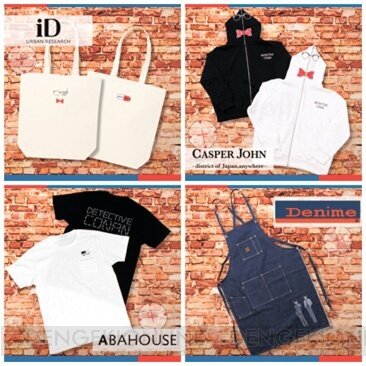 In addition to the above apparel items, Village Vanguard will be holding a fair where they will be offering clear files, acrylic stand keyholders, and other goodies which are sure to be popular especially with the specially drawn Akai Shuichi and Amuro Toru designs. Depending on the sum of the purchase, customers will also get presented with an IC card sticker or a postcard. There's even more: Revelations will be awaiting customers with their Detective Conan x SwimmyDesignLab collaboration goods. This project features the characters redesigned by artists on various items including T-shirts and tote bags for a unique take on the world of the series.
Detective Conan: Crimson Love Letter Lumine Man Shibuya Collaboration
Duration: Jan. 30 to Feb. 26, 2017
Location: shops inside Lumine Man Shibuya