Japan is famous for its variety of intriguing Kit Kat flavors, and the opening of a new Kit Kat Chocolatory store is the perfect opportunity to introduce a weird and wonderful new Kit Kat treat! Kit Kat Chocolatory is a Kit Kat specialty shop under the complete supervision of Takagi Yasumasa, the owner and chef of Le Patissier Takagi. Nestlé Japan are opening the first Kit Kat Chocolatory stand-alone store in Ginza on Thursday, Feb. 2 at 1:30 pm, and three varieties of the world's first Kit Kat sushi will be available as a limited edition gift to celebrate this momentous occasion!
Since it first opened in January 2014, the Kit Kat specialty store Kit Kat Chocolatory has proved incredibly popular, and a total of over 1.5 million customers have visited the store so far. Under the complete supervision of top patissier Takagi Yasumasa, the store continues to deliver innovative products through the use of carefully selected ingredients and the introduction of brand new manufacturing methods.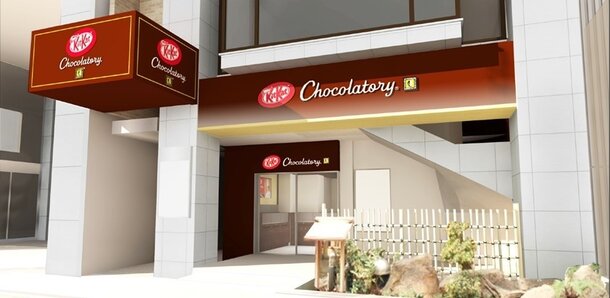 Kit Kat Chocolatory celebrates its fourth anniversary this year, and there are now nine stores across Japan. The Ginza store that opens on Thursday, Feb. 2 is the first Kit Kat Chocolatory stand-alone store. Ginza is Tokyo's top luxury shopping district, and it welcomes crowds of shoppers from both inside and outside Japan. The Ginza store will treat customers to a new and extravagant Chocolatory experience that can only be found in a boutique store like this. The store's first campaign runs from Thursday, Feb. 2 to Tuesday, Feb. 14, and the first 500 customers to spend over ¥3,000 (including tax) in the Ginza Chocolatory store will receive three bars of the world's first sushi Kit Kats. The gifts will be spread out throughout the campaign, so the first few customers to arrive each day during the campaign will receive a gift.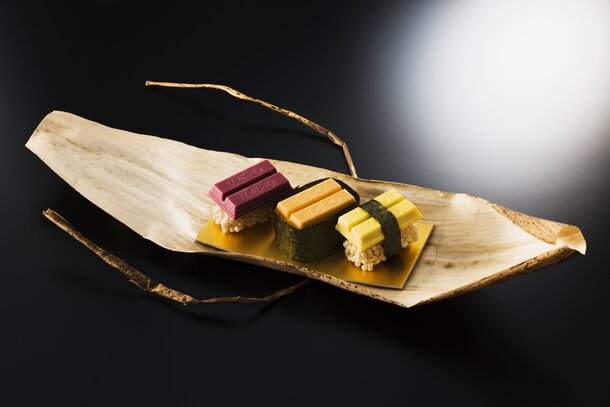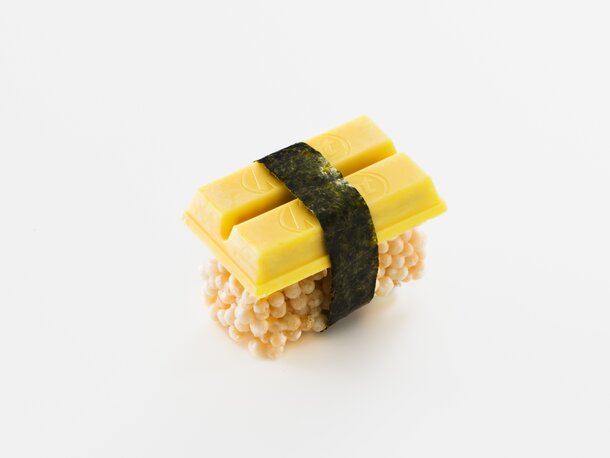 The "sushi rice" is actually puffed rice carefully molded into the shape of sushi rice by a chocolatier, and the three Kit Kat flavors are each selected to resemble a different sushi. But don't worry - although they might look like sushi, they don't really taste like sushi! Raspberry flavor Kit Kats are used to create the maguro (tuna) Kit Kat sushi, while the uni (sea urchin) sushi features Hokkaido melon and mascarpone cheese Kit Kats, and the tamago (egg) Kit Kat sushi is made using pumpkin pudding flavor Kit Kats. These unique and luxurious treats combine the classic crunchiness of Kit Kat with the texture of puffed rice coated with white chocolate couverture, rounded off with a hint of wasabi powder. They come packaged in bamboo skin just like the real thing, so why not have fun picking them up with your fingers and eating them like the real thing, too?! Nestlé Japan introduced "Kit Kat Sushi" as a joke on April Fools' Day last year, but the response was so huge that it's become part of the special Kit Kat break time experience offered by Kit Kat Chocolatory.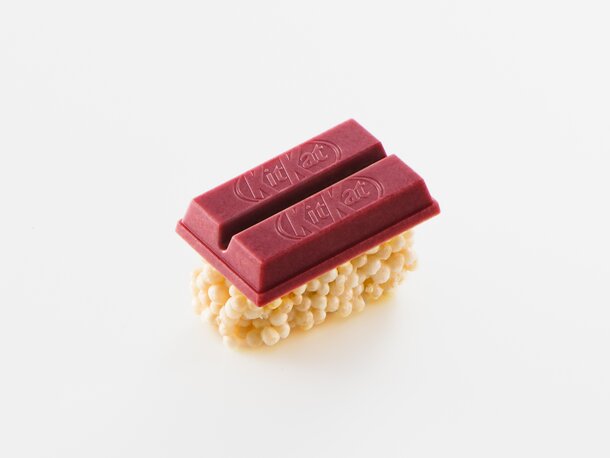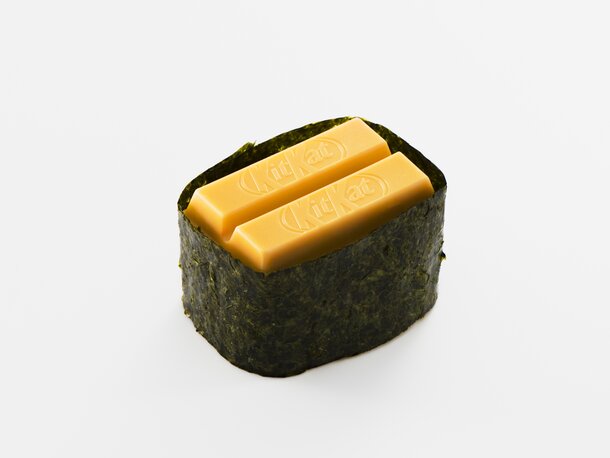 Within the next few months, a cafe will be opened on the second floor of the building, and the cafe's Kit Kat Menu will feature all kinds of tasty treats. There are also plans to offer other services at the Kit Kat Chocolatory Ginza store, including the opportunity to choose your favorite toppings and create your own original Kit Kat, and sweets such as madeleine cakes made using Kit Kats will also be available for purchase.