In Japan, October is the season for sports festivals, and so there's no better time to bring you this interesting ranking on the top sports anime which inspired fans to try it out themselves!
31 works were listed for fans to choose from based on Twitter submissions, and from those, we're bringing you the best of the best! 215 people responded to the poll, with around 70% of responses being from women, and around 45% of total responses being from fans ages 19 and younger.
With that in mind, let's move on to the results beginning with places 10 through 4! There was a tie for 10th place, so in total, 11 anime make an appearance.
Top 10 Sports Anime!
10. Chihayafuru, karuta
10. Captain Tsubasa, soccer
9. MAJOR, baseball
8. Free!, swimming
7. Kuroko no Basuke ( Kuroko's Basketball ), basketball
6. Tennis no Ouji-sama ( Prince of Tennis ), tennis
5. Yowamushi Pedal, cycling
4. Inazuma Eleven, soccer
The list is packed with passion, heart, and a little bit of fun fan service! It's all about that top 3, though, so let's move on to the champions!
Taking 3rd place is Slam Dunk, which was the favorite among male fans. It's packed with good-looking and talented basketball players, so it was well-received by both sides. The original manga was serialized in the 90s and was written and illustrated by Takehiko Inoue, and in addition to some incredible basketball matches, it was hilarious and heartwarming.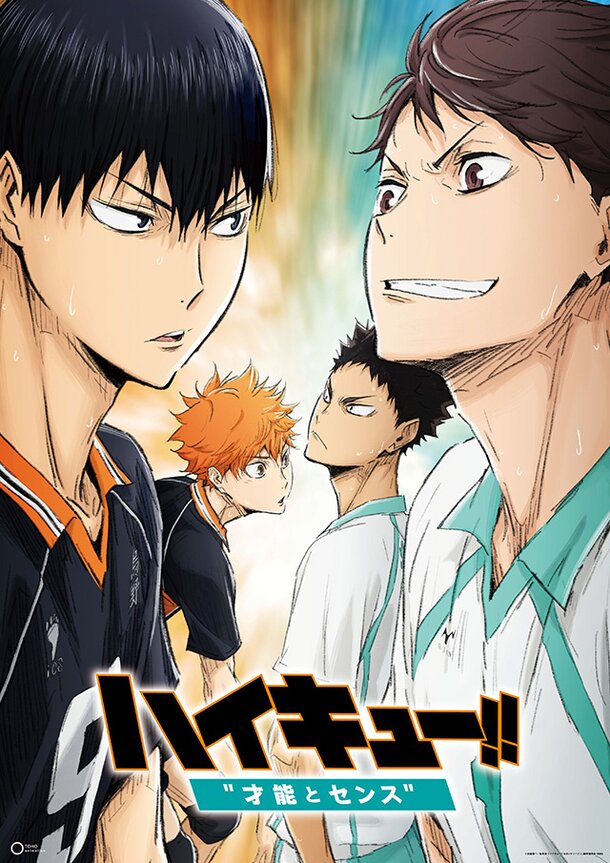 Taking 2nd place is Haikyu!!, which came in 2nd for both male and female responses! This beloved volleyball series by Haruichi Furudate has been serialized since 2012, and the anime adaptation first aired in 2014. Each character (and even each team!) is well-fleshed out, making each match all the more exciting and intense.
1. Yuri!!! on Ice, figure skating
Finally, taking the crown in 1st place is none other than Yuri!!! on Ice. This was by far the favorite among female fans, and in addition to the anime, it's been maintaining its popularity through all sorts of events like a recreation of the Ice Castle Hasetsu outside of the Meiji Shrine where fans could actually skate.
With so many awesome sports anime out there, it's no wonder that people have been inspired to pick up a pair of skates, a basketball or even a set of karuta! Hopefully, this list got your blood pumping too for something new!