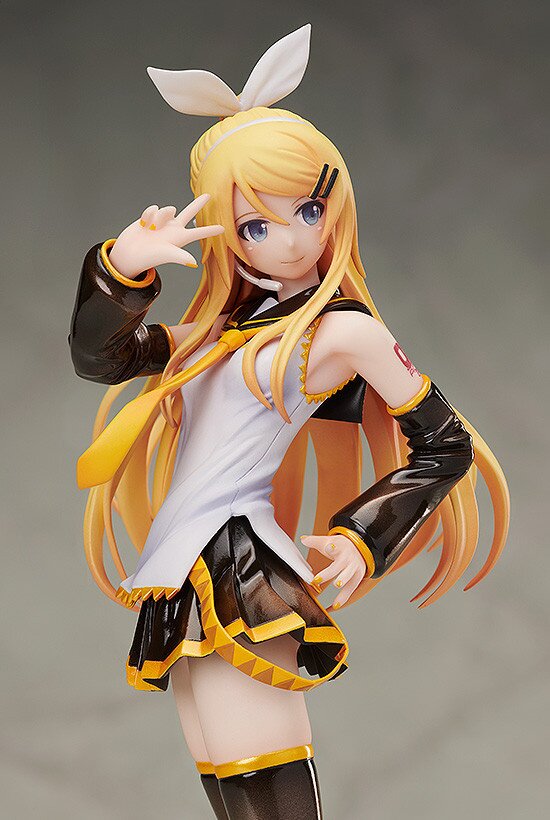 Designed by artist Tamura Hiro, the adult version of Rin took fans by surprise when she debuted in a popular music video by Owata-P called "Rin-chan Now!" In this design, Rin takes on a more refined aura than her standard young teen appearance, with gorgeous long locks and a genteel smile.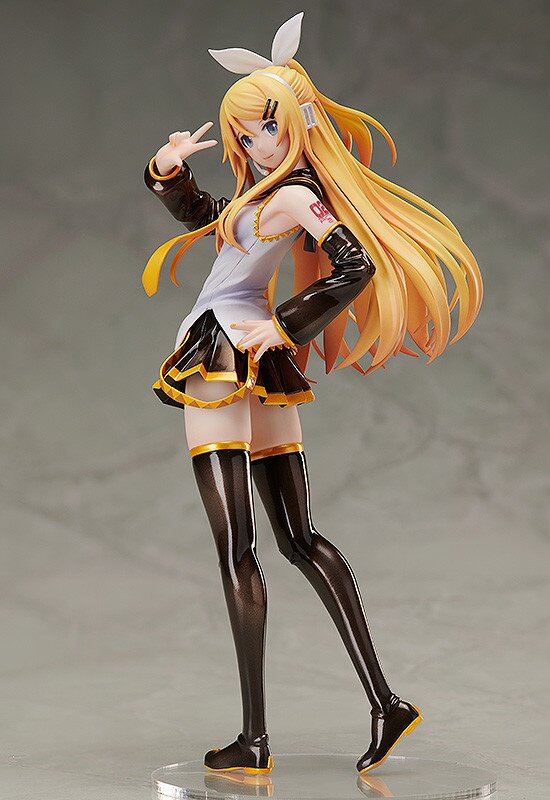 Though some aspects of her outfit seem familiar, others have clearly been updated. For example, shorts and leg warmers have been left behind for a pleated skirt and over-the-knee boots. Over time, the placement of her headband and the color of her hair clips have also been adjusted!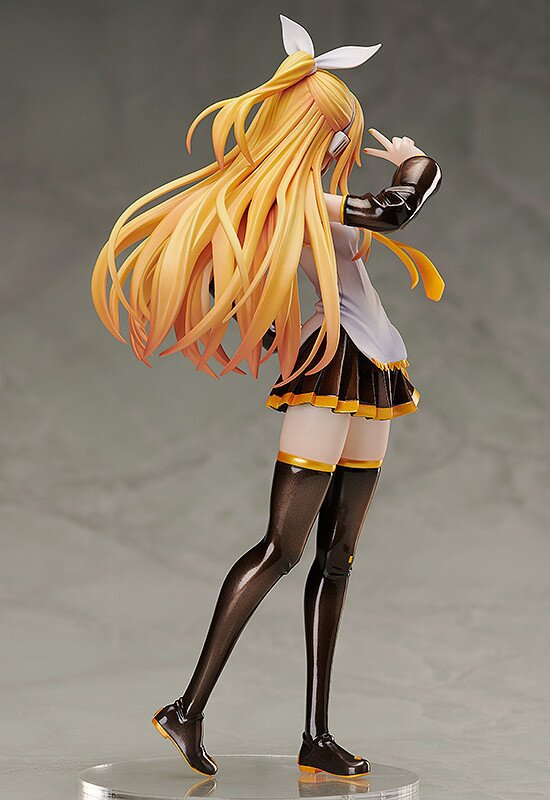 Ever the performer, Rin-chan Now!" In this design, Rin strikes a cute pose with a glance backwards, a view that's sure to make your heart flutter with pride at how she's grown into a lovely young lady. No matter where she happens to fit in your figure collection, she'll certainly take the spotlight!
This lovely new figure is scheduled to ship out sometime in Jun. 2019. Until then, you can watch "Rin-chan Nau!" on repeat and preorder her to make sure she'll be able to star in your collection!
Product Details
Name: Kagamine Rin: Rin-chan Now! Adult Ver. 1/8 Scale Figure
Manufacturer: FREEing
Sculptor: Tomogomahu
Specifications: Painted, non-articulated, 1/8 scale PVC figure with stand
Height (approx.): 220 mm | 8.7"
illustration by 田村ヒロ / music by オワタP / lyrics by sezu 
© Crypton Future Media, INC. www.piapro.net