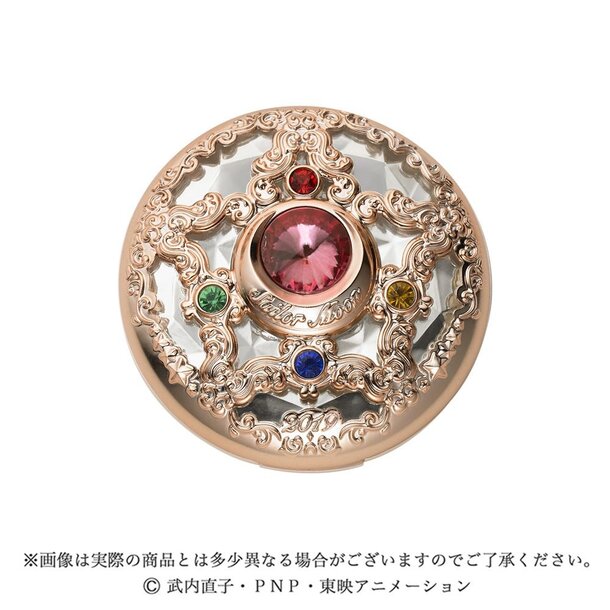 Crafted to appear as though it came straight from a powder room in the Moon Castle itself, this compact stuns at first glance thanks to its lavish relief carvings. Set into the refined rose gold plating are five lovely gems that glitter at any angle, giving you the impression that they're truly magic. Since this compact is a limited edition item, the detailed exterior also features the series name and the year of release (2019).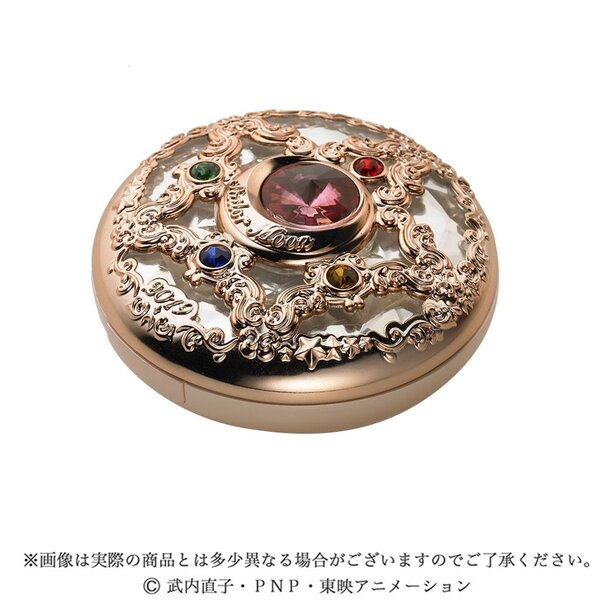 Inside, you will find swirl indentions encasing both a round mirror and special face powder. A light finishing powder that offers a natural gloss, it was made with just five carefully handpicked ingredients and has been pressed to showcase the design of the original Silver Crystal Compact.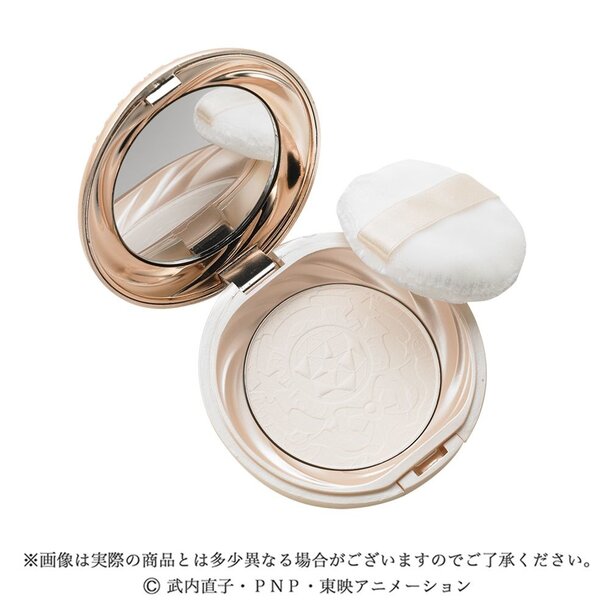 A must-have for Sailor Moon fans who want to feel like extraterrestrial royalty, the Miracle Romance: Shining Moon Powder 2019 Limited Edition can now be preordered for 15,000 yen (including tax) at Premium Bandai.
© Takeuchi Naoko / PNP / Toei Animation
(C) Naoko Takeuchi