Sailor Moon has teamed up with the traditional leather artisans of Asakusa Bunko for an ultra high quality smartphone case worthy of the Moon Princess herself!
A number of motifs that appear throughout the franchise serve as inspiration for this stunning case, including the Prism Heart Compact, Cosmic Heart Compact, and the Silver Crystal, as well as each Pretty Guardian's planetary symbol.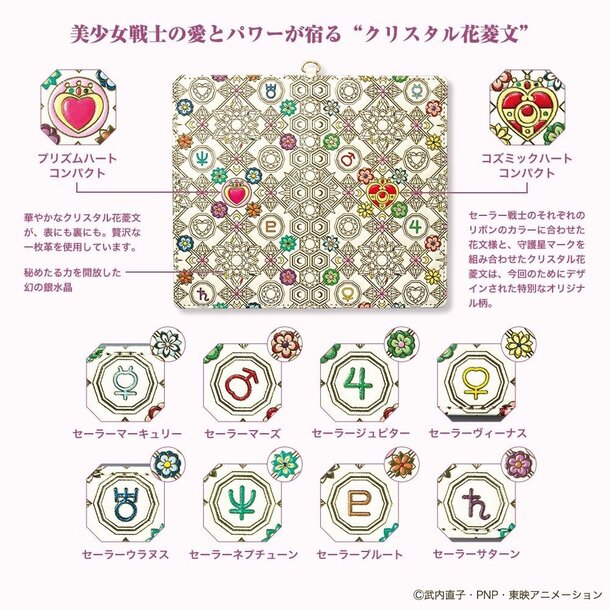 Crafted by the artisans of Asakusa Bunko, the soft feel of the leather paired with its durability will help it stand up to everyday wear and tear. A cute crescent moon charm that undoubtedly represents Usagi is also attached to the case.
The case fits phones of various sizes, including iPhones and Androids, meaning that it's the perfect item for Sailor Moon fans wanting a high-class way to show their love for the iconic series.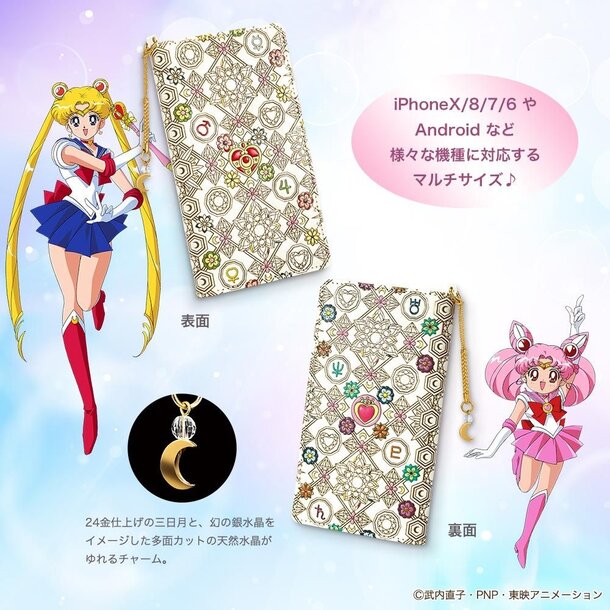 The smartphone case is available at Premico for 19,800 yen (before tax and shipping).
(c) Takeuchi Naoko・PNP・Toei Animation
(c) Naoko Takeuchi