The violin is a hugely expressive instrument that's been around for centuries and shows no signs of fading from the hearts of music lovers. Which anime characters instantly come to mind when you think "violin player," though? Well, we're here to answer that question with this list of the top 10 best-known violin players in anime! 198 fans were polled by Anime!Anime! between Aug. 16 and 22. First, let's jump right into it with a 4-way tie for 8th place!
From the elegant Pretty Guardian Sailor Neptune, aka Kaiou Michiru, to the youthful and impulsive Amasawa Seiji, there's a lot of variety among these musicians! Who broke into the top 3, though?
3. Tsukiyomi Ikuto, Shugo Chara!
Coming in at 3rd place with 9% of the vote is Tsukiyomi Ikuto from Shugo Chara!. He's a mysterious high schooler who's also a seriously skilled violinist. Despite the fact that this series aired a shocking 8 years ago, some still remembered the powerful image of him performing with the moon behind him.
Next up in 2nd place is our beloved Kudou Shinichi from Detective Conan with 11% of the vote. Sure, he's an outstanding detective and soccer player, but in keeping with his goal of being just like Sherlock Holmes, Kudo is also a violinist!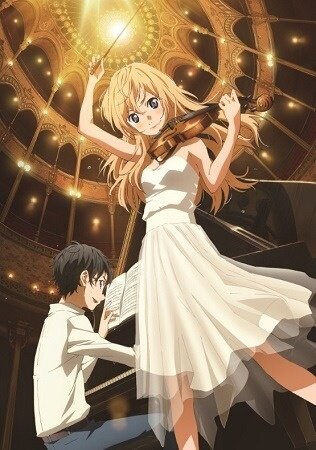 Coming in at 1st with an outstanding 27% of the vote, though, is Miyazono Kaori from Your Lie in April. As a young violinist, Miyazono left an eternal mark not only on the anime world, but also our hearts, with her completely unrestrained style of playing that we'll never forget.
We definitely weren't prepared to tear up when we got to 1st place, but still, there's no character more deserving of the honor! Here's hoping we'll meet many incredible violinists in the future.