Four of Japan's top anisong stars made their way to the Microsoft Theater in Los Angeles on Jul. 6 to bring anime music to eager US fans at "Japan Super Live", the second night of Anime Expo's Anisong World Matsuri!
The evening got off to an energetic start with a set from May'n backed by a full rock band and a troupe of dancers. As well as performing six anisong hits ("Chase the world", "One In A Billion -May'n Ver.-", "You", "Belief", "Northern Cross" and "Diamond Crevasse"), May'n also entertained the audience with English language banter between songs.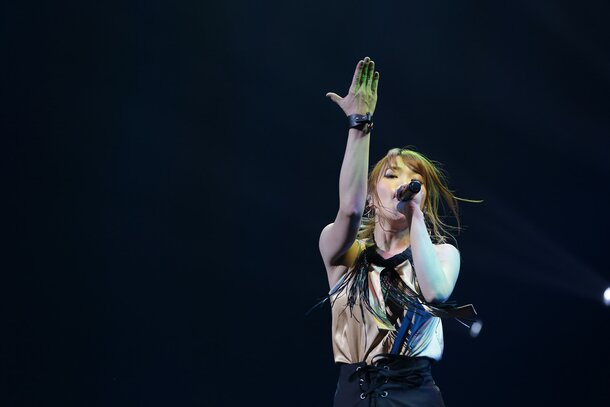 "Sanketsu-girl" Sayuri then took over with an acoustic set featuring "Heikousen" and "Sore wa Chiisana Hikari no youna" before being joined by a keyboard player for "Tsuki to Hanataba" and "Mikazuki", the theme songs from Fate/Extra: Last Encore and Rampo Kitan: Game of Laplace respectively.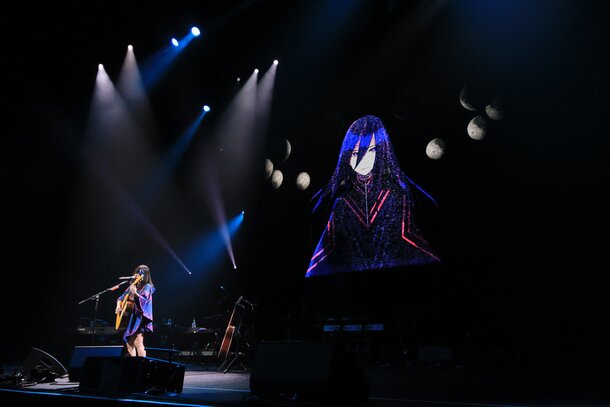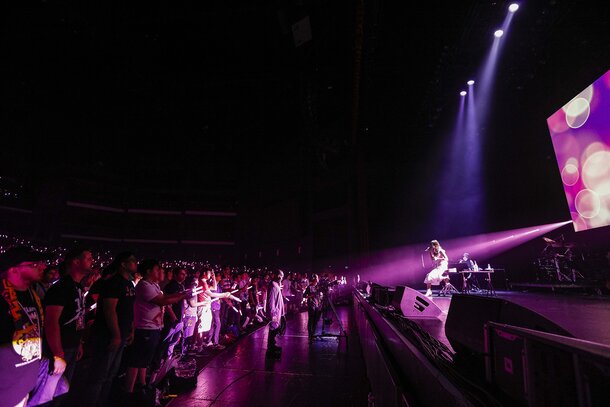 Anime Expo's Anisong World Matsuri is produced by Japan's leading entertainment companies and aims to deliver incredible concert experiences centered around anime music. For more information, visit the official website.