On June 9, 2018, "Mara-fes" was held in Tokyo, Japan at Hibiya Park Outdoor Concert Hall. "Mara-fes" is a live music event organized by marasy, a music producer who is well-known on Nico Nico Douga and YouTube for many of his anisong and Vocaloid piano covers.
In complete contrast to the dark, gloomy weather that continued for a few days prior to this event, fans were blessed this day with sunshine perfect for an outdoor concert! As the fans welcomed him with a big round of applause, marasy entered the stage for the grand piano that was placed in the middle of the stage. He began the show with his original song "Fuu-jin."After playing the song, he welcomed the audience saying, "Thank you all very much for coming! I am so glad that it didn't rain today. I'll do my best to give you guys the best experience, so please enjoy with me!" This was followed by an original piano medley which he prepared for this show.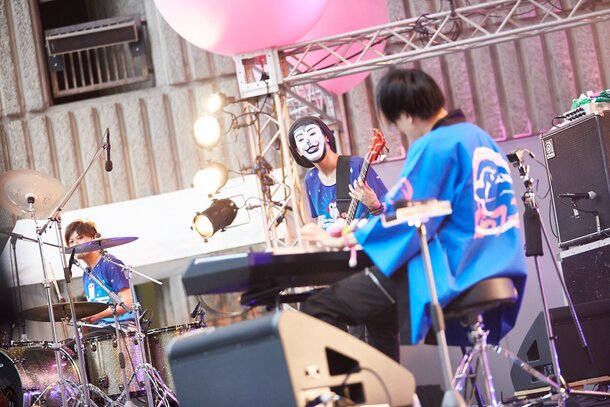 After playing the medley, he invited his first guests to the stage, drm (Bass) and Tabclear (Drum) from his band, logical emotion. The band brought the energy of the audience up with upbeat songs such as "Forever Shootingstar☆ミ" and "Ramen†duel."
The second guest was Akihisa Kominato, who plays the shakuhachi, a traditional Japanese bamboo flute. Marasy explained to the audience how astonished and in love he was when he first heard the beautiful sound of this unique instrument. With the collaboration of shakuhachi and piano, they played the arrangement of "Bamboo Fluter" and "Sousei no Akuerion."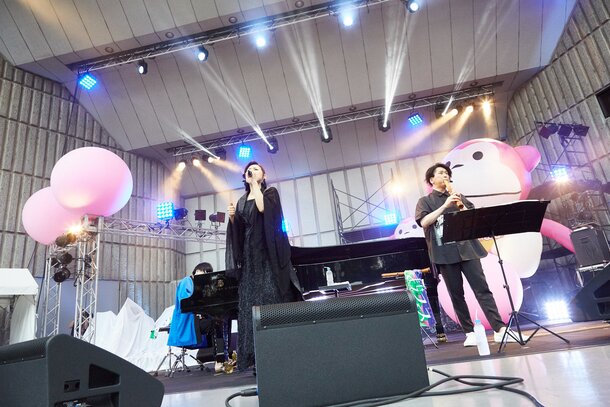 As they finished playing the two songs, marasy suggested that they should do "something special" on this very important day, and invited Yoko Takahashi to the stage. Audiences were greatly astounded by the collaboration of these three talented artists. After the song "Amatsukitsune." Kominato walked off stage, leaving Takahashi and marasy alone. The two then covered Takahashi's most well-known song, "Cruel Angel's Thesis" from the famous anime, Neon Genesis Evangelion. The collaboration of marasy's exquisite piano playing and Takahashi's strong, powerful voice wowed the audience.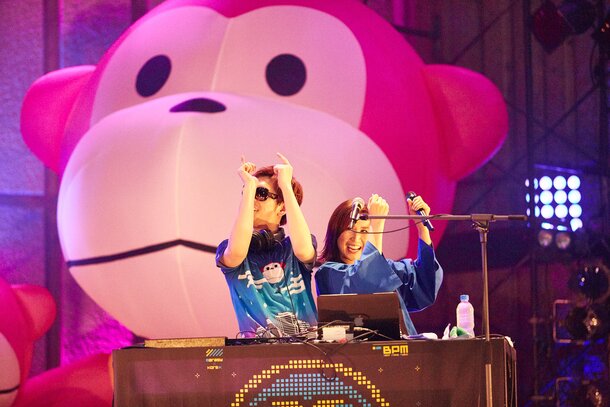 The remainder of the show consisted of marasy and DJ kors k's unit group, marask's energetic song covers such as "Cat's magic ☆," encouraging the audience to stand up and clap along with the fast beat and techno rhythm. After performing other various collaborations, covers, and medleys with the guests, marasy ended the main portion of the show with "Iris," his very first song that was chosen as a theme music for a recent drama.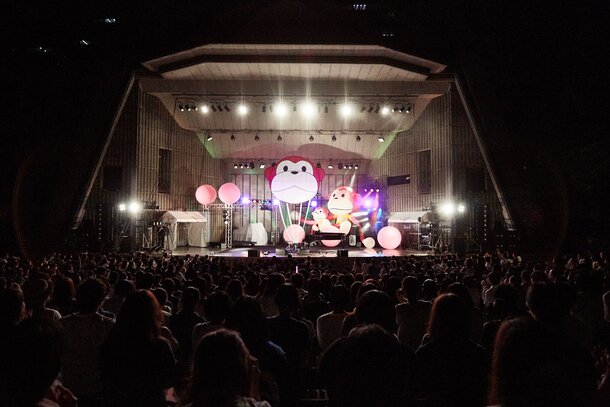 For the final encore, a hot air balloon shaped as a pink monkey was added on to the stage. After marasy played his completely new original song, "Messier," he announced to his fans that he will be having a nationwide tour starting this October. Pre-order tickets will be sold starting end of June so make sure you don't miss out!
This is a Tokyo Otaku Mode original article.