On May 12, 2018, Chang- Gero Sonic 2018 was held in Tokyo, Japan at Odaiba Yagai Tokusetsu Kaijou. Chang-Gero Sonic is a live concert event organized by Gero, who is one of the most well-known Utattemita artists of all time!
This year's participants included:

Gero, あらき (Araki), +a/あるふぁきゅん(Alfakyun) , __(Underbar) , CLEANERO, ぐるたみん(Gurutamin), ゴム (Gomu), that, ASK, ぽこた(Pokota), コゲ犬 (Kogeinu), 湯毛 (Yuge) , 灯油 (Touyu), nero, 野宮あゆみ (Nomiya Ayumi), halyosy, ピコ (Piko), 蛇足 (Dasoku), みーちゃん (Mi-chan)、あさまる (Asamaru), amu、clear, めいちゃん (Meychan), やまだん (Yamadan), YURiCA/ 花たん (Hanatan)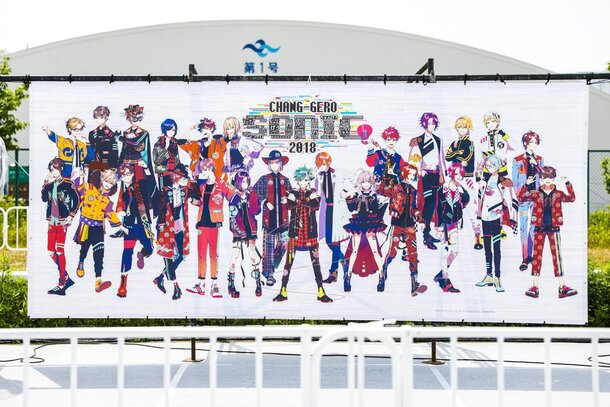 More than 25 popular Utaite singers came together to perform solo performances, and a rare group collaboration, live on stage. Many of you may recognize these Utaite from the various cover songs of Vocaloid, anime, game related songs and J-pop usually posted on Niconico douga or YouTube. A few of these Utaite singers have released albums under official labels as well.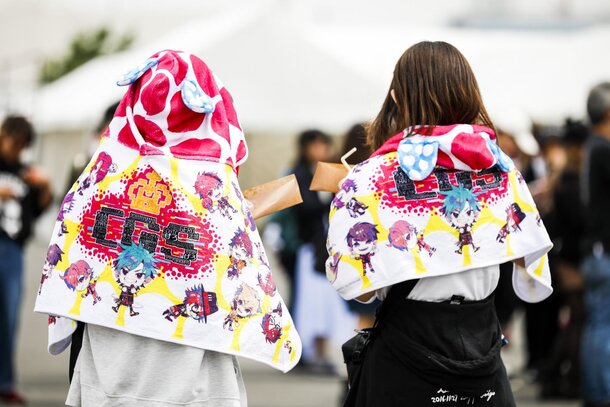 Over 5,000 Utaite fans across Japan gathered on this very special day to witness their favourite Utaite singers perform on stage. The hot, sunny weather was perfect for this outdoor music festival, immediately increasing the excitement and anticipation of the audiences.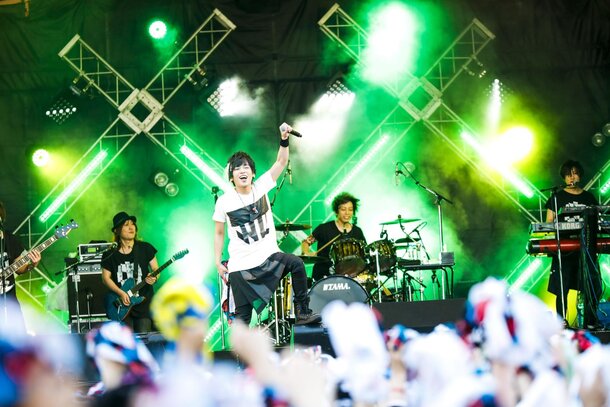 They began the show with their opening song, "Mind craft"! This catchy, upbeat song was specifically written by halyosy and arranged by HoneyWorks as a theme song for Chang-Gero Sonic 2018. All of the Utaite singers took part in this opening song, creating a sense of wonderful harmony and unity throughout the entire venue.

This amazing collaboration was followed by Gurutamin's solo cover of the most famous Vocaloid song, "Senbonzakura" by Hatsune Miku! Other Vocaloid songs such as "World is mine", " Romeo to Cinderella", "Fire◎Flower", "magnet", "Matryoshka", as well as anime theme songs, "Butter-fly" from Digimon, "We Are!" from One Piece, and "Unravel" from Tokyo Ghoul were covered amongst various Utaite artists, in solos and collaborations.

The show lasted between 11:30 a.m. and 19:00 p.m., and was split into 5 sections. There were two main stages, the 'Blue stage' and the 'Red stage', where the performance was separated by the band that played on each stage. (Mint for the Blue Stage, O-zoku Band and Gero Band for the Red Stage).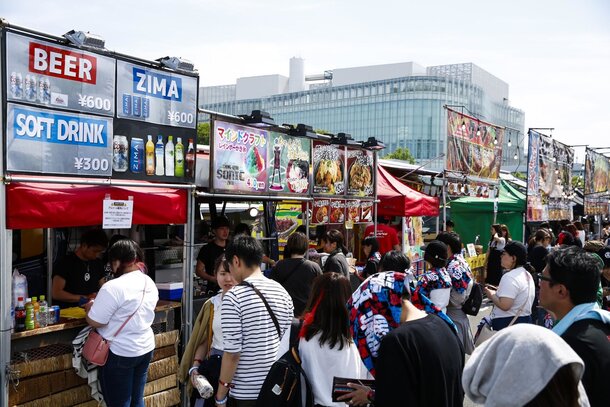 The venue also included a merchandise store that sold event goods such as T-shirts, towels, shoulder bags, wristbands, badges, and many more! Food trucks also welcomed the fans with an original collaboration menu for food, including options such as the "Chang-gero udon", "Gero juice", and "Mind craft cocktail".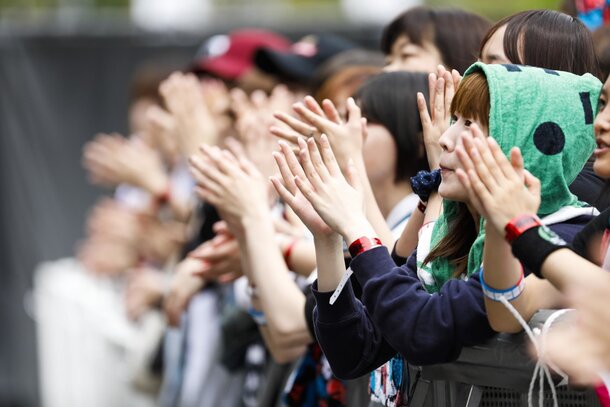 As a grand finale, all of the participating Utaite gathered onstage to sing "Smiling" with the popular "Black Rock Shooter" as an encore. Tears were witnessed on the faces of many performers and audience members by the end of the show, where everyone yelled "Aishiteru!!" together, which means "I love you." This is the second year that Gero hosted this event; he mentioned how he would love to make it happen again in the future, so let's look forward to that!
This is a Tokyo Otaku Mode original article.