Air Gear's Ogure Ito, known professionally as "Oh! great", will adapt Nisio Isin's popular light novel novel Bakemonogatari into a brand new manga set to begin serialization with Weekly Shonen Magazine 2018 vol. 15, to be released Mar. 14.
The announcement was teased with a visual released in mid-February, which featured an illustration of the series' three main characters (Araragi Koyomi, Senjougahara Hitagi, and Hanekawa Tsubasa). Fans were invited to enter a contest run by the official Twitter account to guess the identity of the artist and win a piece of reproduction artwork.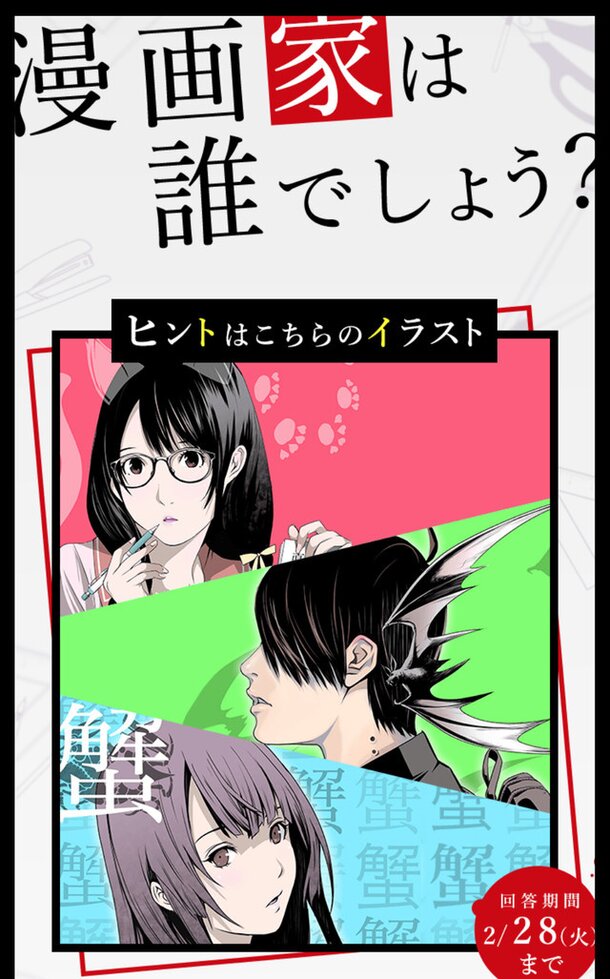 The official announcement was also made on Twitter, naming Oh! great as the artist selected to bring Bakemonogatari to the world of manga.
The manga adaptation of Bakemonogatari will run in Weekly Shonen Magazine from 2018 vol. 15, to be published Mar. 14.
(C)Nisio Isin, Ogure Ito / Kodansha