Aniplex has launched a new "Owaranai Monogatari" (Never-Ending Story) website to mark the broadcast of the Owarimonogatari anime special.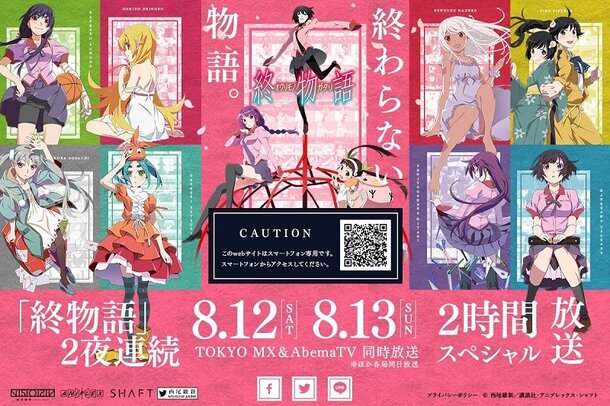 The website features seven different scenes from the series themed around "confessions", "crying", "laughter", "anger", "mystery", "darkness", and "insults".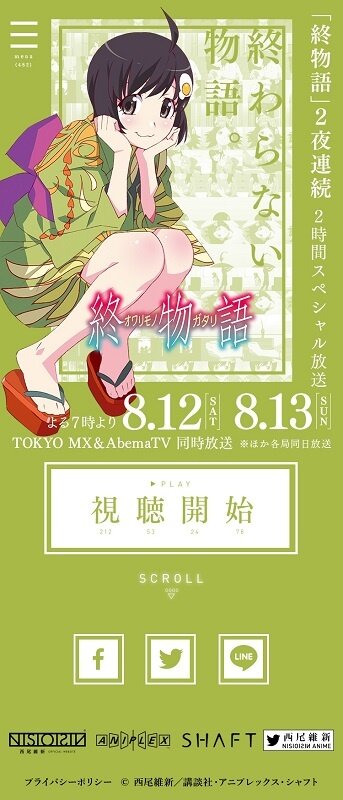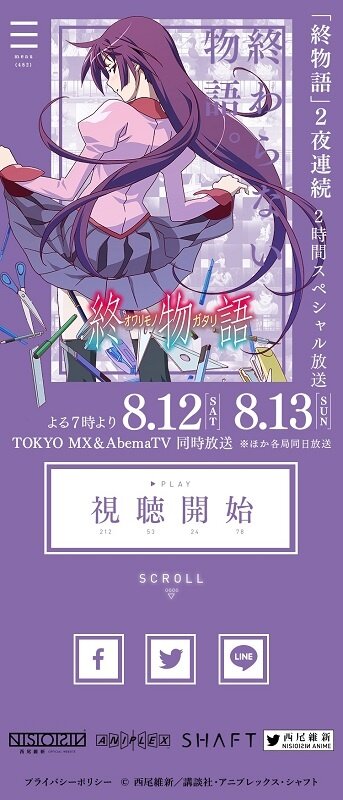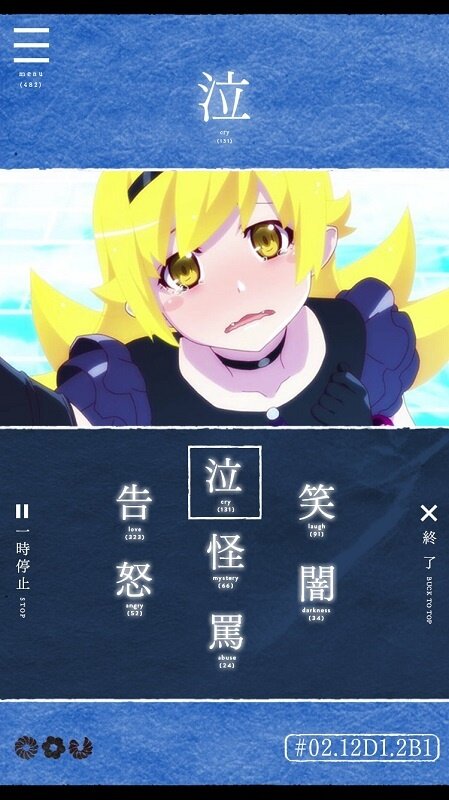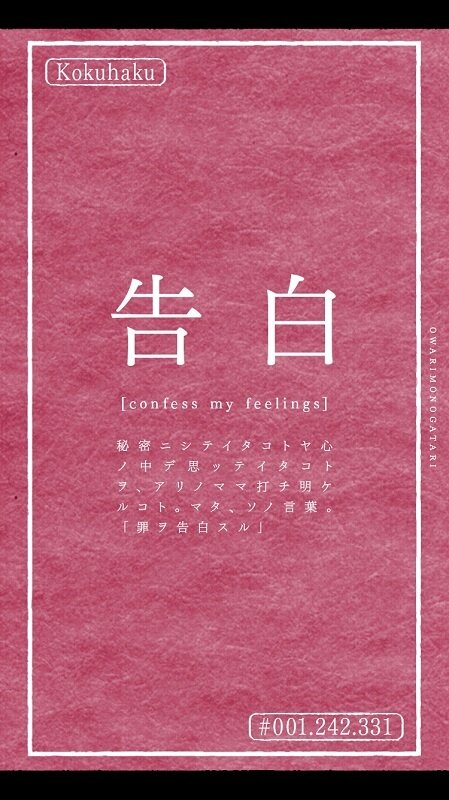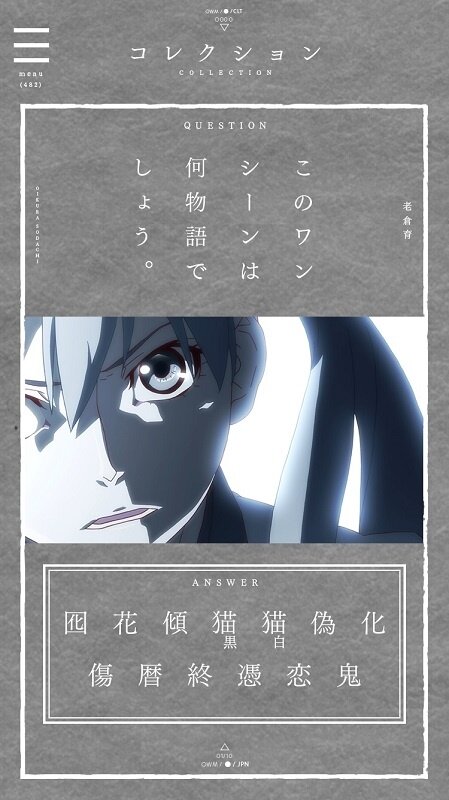 Visitors to the website can also win themselves some smartphone wall paper by completing the 10 available quizzes and identifying which instalment of the Monogatari franchise a particular scene is from.