Banpresto is releasing prints of a gorgeous illustration from VOFAN of Oshino Shinobu from the Monogatari series, limited to only 300! Overseas fans will have a chance to get their hands on a copy through Tokyo Otaku Mode.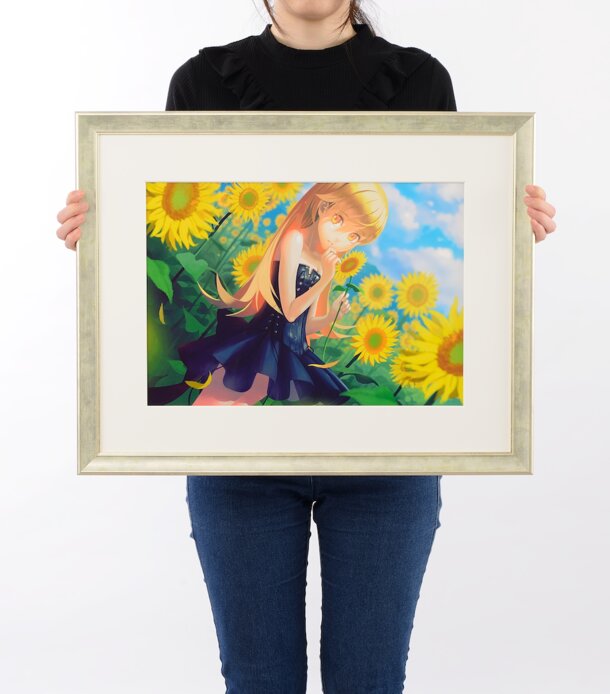 The print also comes in a gorgeous frame made in Japan. Each frame is produced by the Framemeister of Bumpodo, a shop with 130 years of experience.
Part of what makes this print so special is that it uses CG-i output, a output standard designed and developed by Banpresto specially for CG illustrations. CG illustrations are painted with RGB colors (red, green, and blue), but when printing them, the colors are converted into CMYK (cyan, magenta, yellow, and key plate, or black).
As a result of this conversion, many colors are lost so CG-i was developed as a way to address this problem. The difference is incredible, and you can see for yourself below!
First, here's the original graphic of Shinobu created by VOFAN.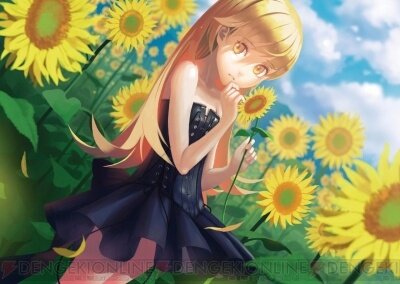 When printing with CYMK, the standard process until now, the colors come out a little faded.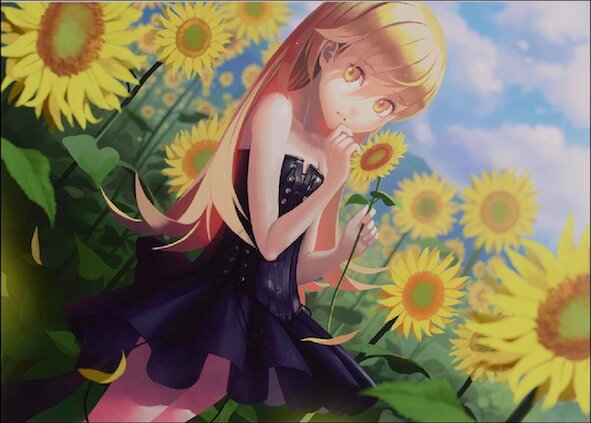 With CG-i, though, Shinobu's beauty really shines through!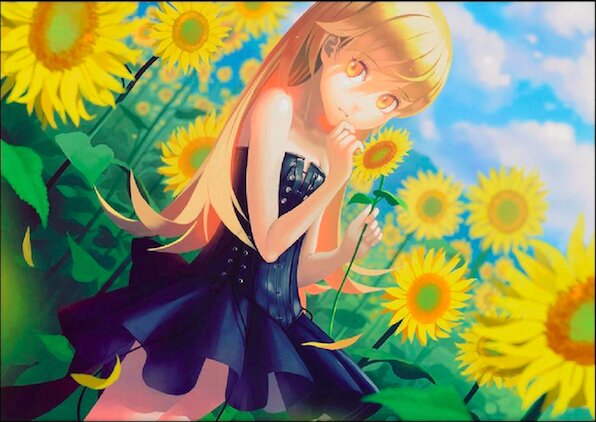 The colors are significantly brighter and more saturated in the CG-i output version, producing a truer representation of the original image. The difference is even more apparent when comparing details like the gradation of Shinobu's hair and the sunlight on her shoulder.

Her bustier-style dress is also rendered in beautifully glossy black, along with some striking blue shading.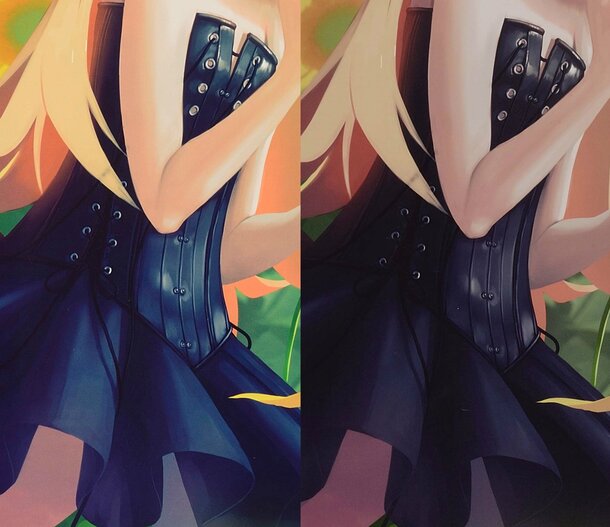 Don't forget the background, either! The CG-i version has been rendered as close as possible to the original hues, bringing the vividness of VOFAN's illustration to life. The blues, yellows and greens of the piece are especially apparent, complementing Shinobu's beauty.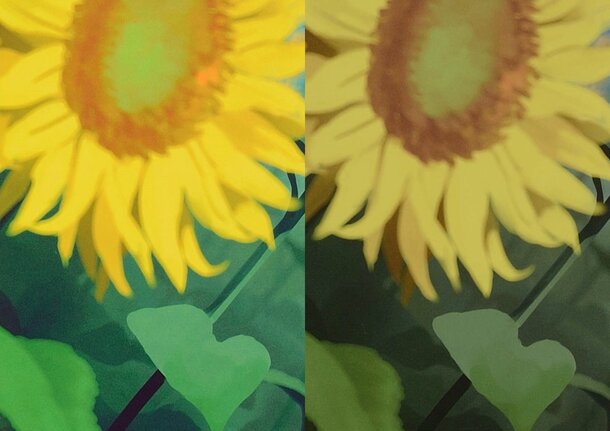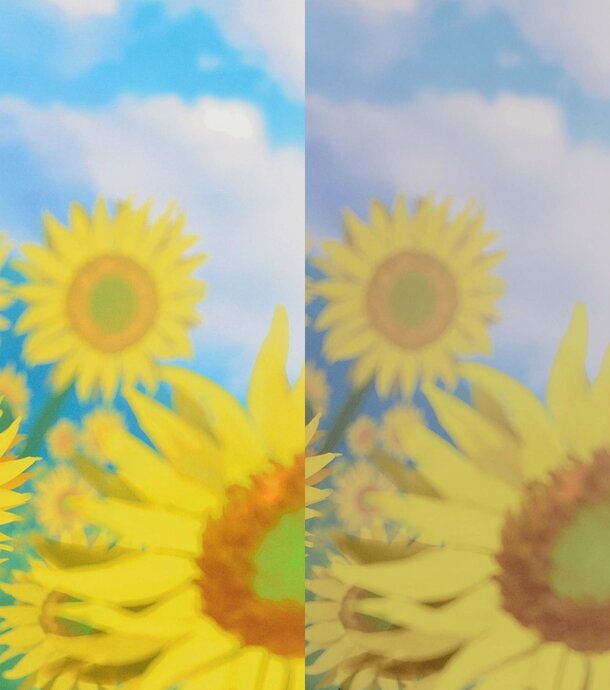 With only 300 prints available, make sure to keep an eye out for this work of art at the TOM Shop!
Details
Preorder Start Date: Nov. 27, 2017 at 12:00 pm
Preorder End Date: Dec. 24, 2017 at 11:59 pm (available while stocks last)
Product Size (approx.): 590mm x 460mm x 20mm
Weight (approx.): 3kg
Target Age: 15 and older
Shipping Date: Begins mid-February 2018
(C) Nisio Isin / Kodansha, Illustration VOFAN