Haruna Luna made her debut in May 2012 with the Fate/Zero 2nd season ED theme,"Sora wa Takaku Kaze wa Utau." In the five years since her debut she's sung theme songs for many popular anime, but in 2017 she challenged herself for the first time as a voice actress in the anime URAHARA!
In the previous part of the interview, she told us about herself and her role as a voice actress, as well as her new song "KIRAMEKI☆LIFELINE!"
In this next part, we'll ask her about the sneaker project, which was the impetus for our interview, as well as her experience with performing overseas.
About the sneaker collaboration
--What did you think about this project when you first heard about it?
"Yes, a shoe collaboration!" (laughs) When it comes to fashion items, I love shoes the most. I like the shape of shoes and think that since they really tie a look together, they're very important in fashion. I have high standards for shoes, and when I heard that I would be able to do a collaboration involving shoes, I was so happy!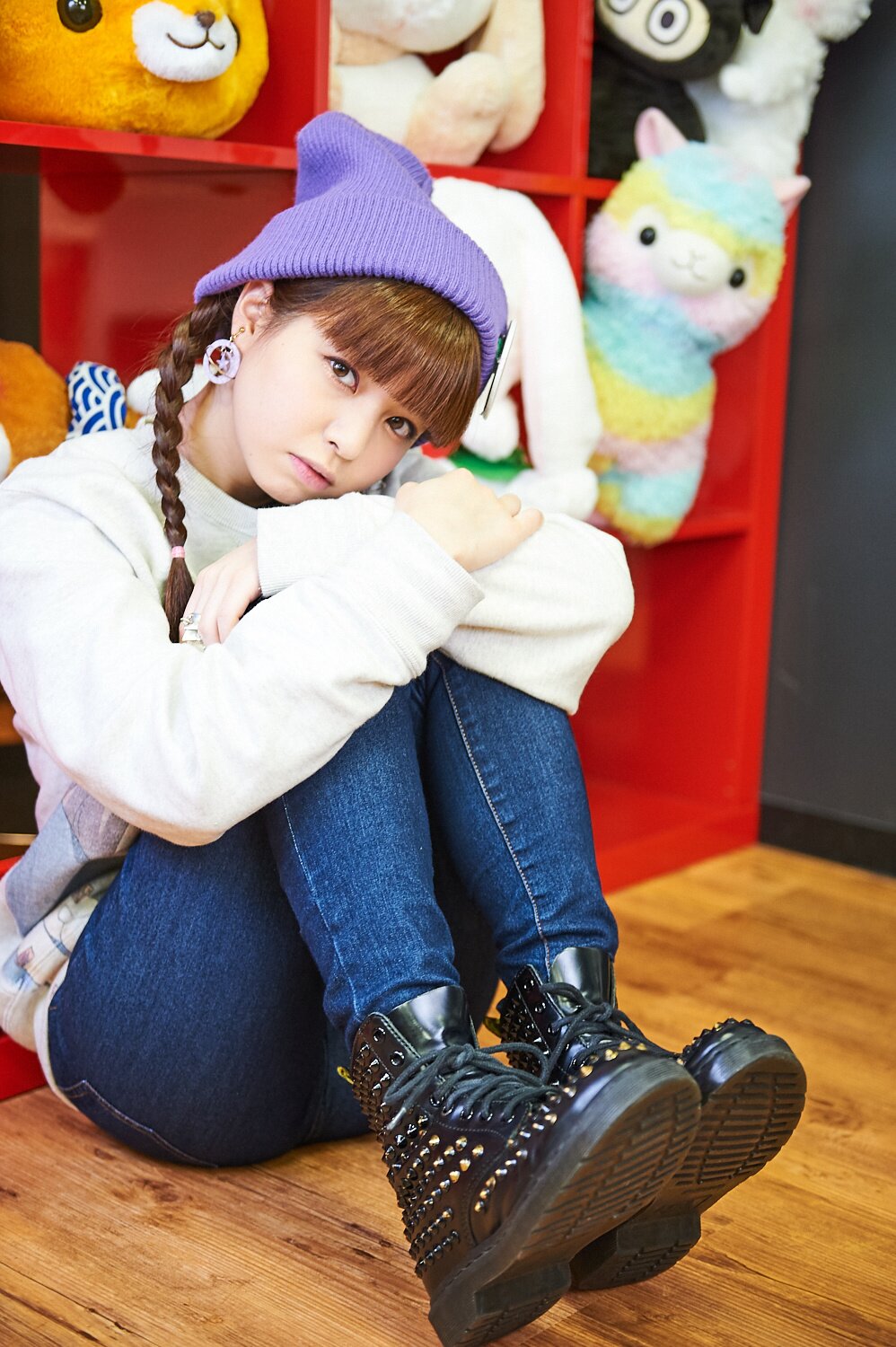 --Just asking, but how many pairs of shoes do you have?
My shoe shelf is completely overflowing! (laughs) To be honest, I'm not sure how many I have, but probably around 30-40 pairs.
--Do you often buy shoes on impulse? Or do you examine them closely before purchasing them?
I buy them on impulse quite often. They're my weak spot. If they're cute, I can't help myself! (laughs)
--What part of the sneaker design did you focus on the most?
The design on the toes and the patterns on the sides! Patterned shoes are hard to match, especially if your clothes are patterned as well. If you were patterned from head to toe, the shoes might not look good. Because of that, I decided to put just one large design on the top and a cute pattern on the sides to make the shoes more appropriate for any outfit!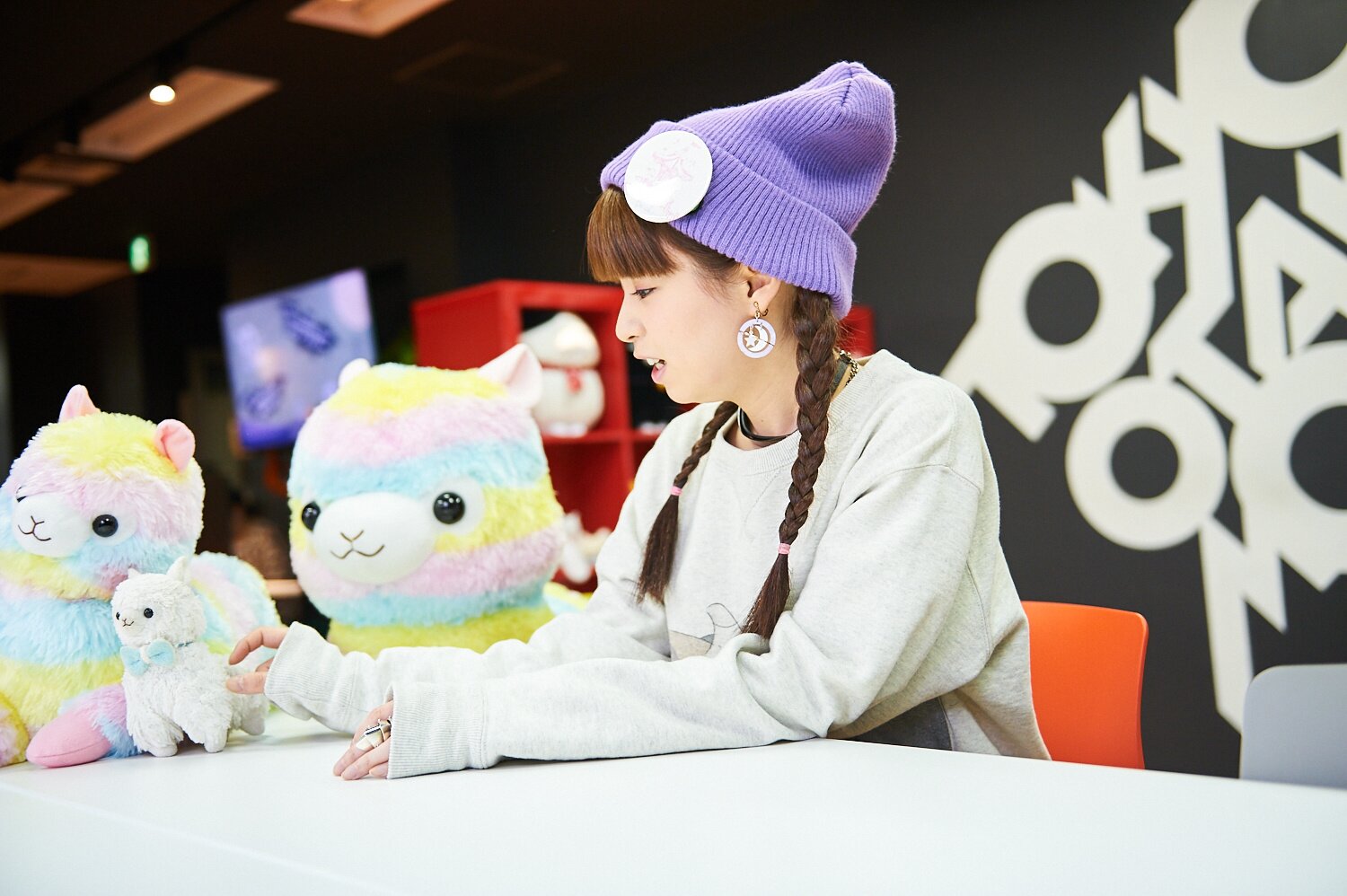 --After the sneakers are finished, what sort of outfits will you wear them with?
I've been thinking of wearing them with something that's a little lolita-styled. I like to wear sneakers with the lolita style to ease away from the tight bounds of the "style" itself, and to create a new type of fashion. I chose colors like pink and lavender to make the shoes easier to match with cute clothes.
--What are your standards for fashion?
I think it's important to choose clothing that suits my body size. I'm not very tall, so I can't wear very cool clothing. One size fits all clothing doesn't fit my shoulders and doesn't look very good, so I put a lot of importance on the way clothing matches my height and size. I don't buy clothes online; instead, I like to try them on before buying them.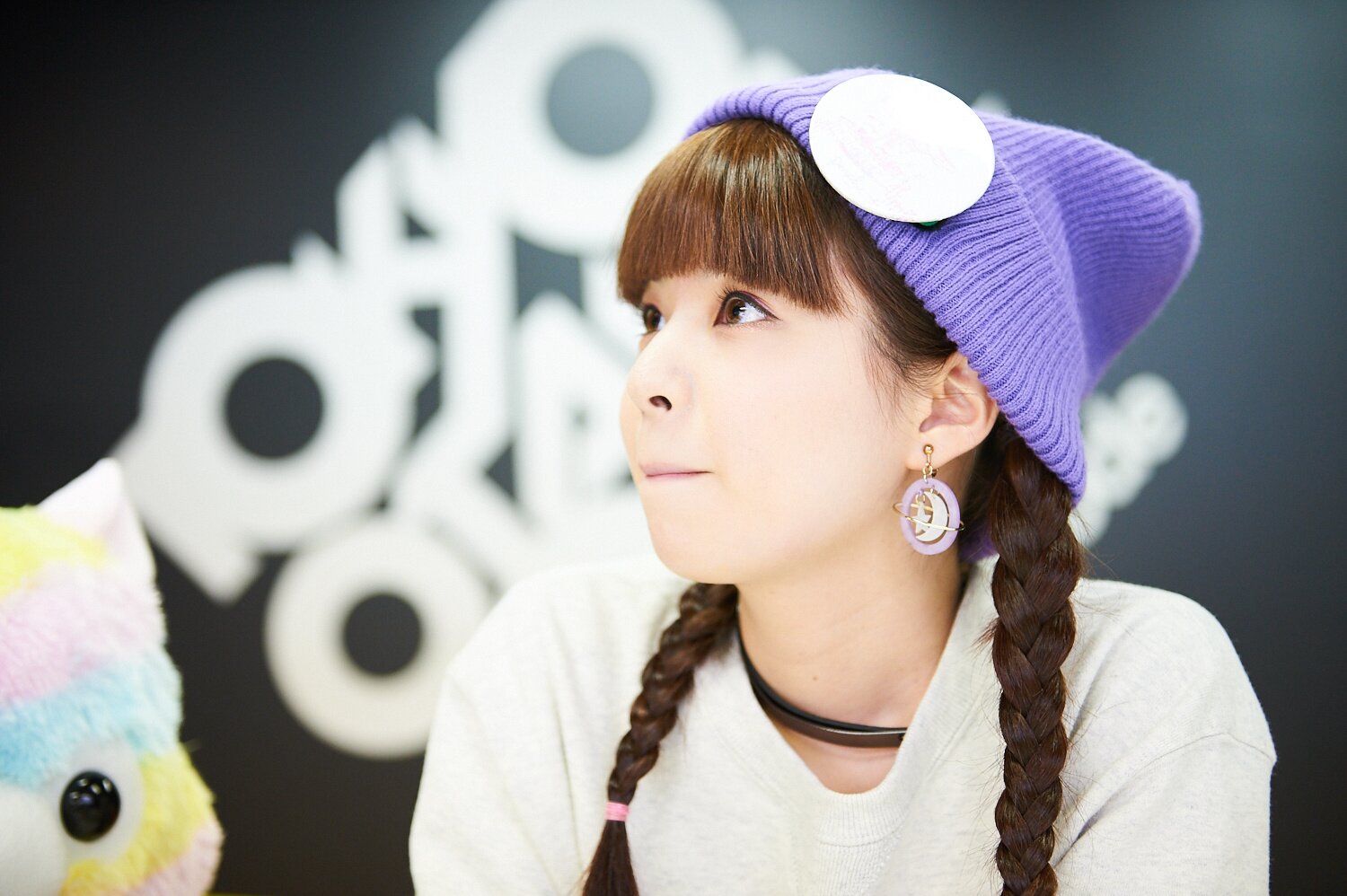 About overseas activities
--We've heard that you have traveled around the world for anime-related events and as a guest singer, but which countries have you been to?
Yes, I'm so glad to be able to visit overseas! I remember all the countries I've been to, in fact I recently wrote them all out. (laughs) I've been to America, China, Hong Kong, Singapore, Indonesia, Thailand, the Philippines, Germany, France, and many others. I've really been sent to many different places!
--What live event left the biggest impression on you?
What surprised me the most was that every time, no matter what country I went to, the events were overflowing with love for anime so much that I was awestruck! (laughs) Even then, I think the most impressionable event was in Hong Kong. That was where I held my first overseas solo live event, so it's stuck in my memory.
Since then I've been there 5 or 6 times, but at that solo live event, there was a technical issue and my mic stopped working. At that time I was singing my debut song, "Sora wa Takaku Kaze wa Utau," but then my fans started singing it with me. In Japanese, no less!
At that time, I really felt that the music was connecting us and thought that the love for anime and music could cross borders. I was deeply moved, and I don't think I'll ever forget that moment. Not only was I able to shake off the technical trouble with everyone's help, but I was also extremely happy when everyone sang with me, knowing my song despite it being in a different language. As an artist, I was so glad that I able to be there.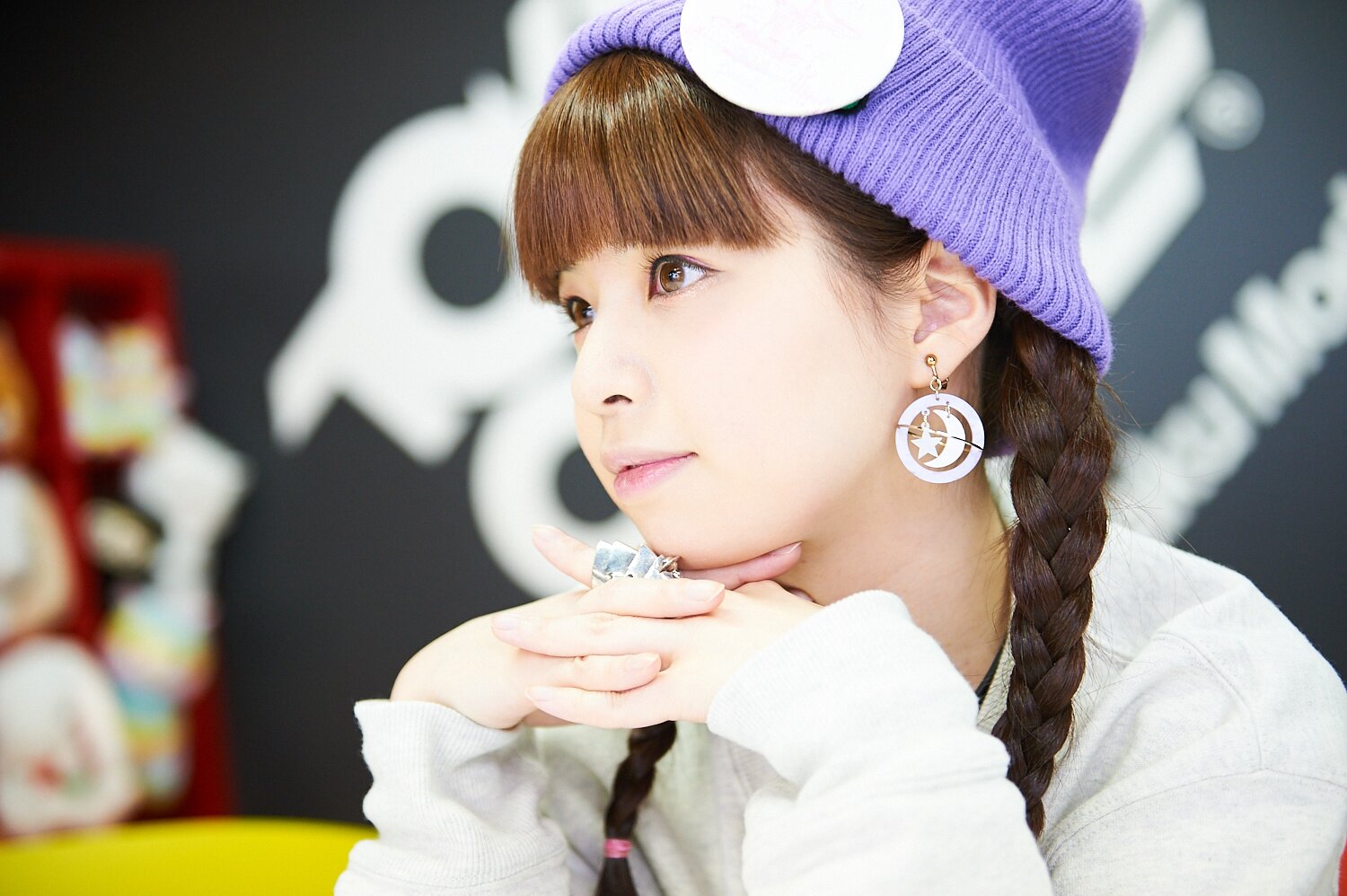 --Can you tell us about any differences between Japanese and overseas fans?
In general, Asian countries are very similar to Japan in the way they wave glow sticks and get hyped. I even wondered, "Where is everyone learning this?!" (laughs)
In Europe, some people wave penlights while some people just sit and give me their full attention. Everyone is different, but I think they're enjoying things in their own personal way.
I get the feeling that Americans yell and cheer a lot. (laughs) They get very riled up, and sometimes their cheers sound more like screams. I receive a lot of energy from them while I'm there.
Each country has differences. It's very interesting.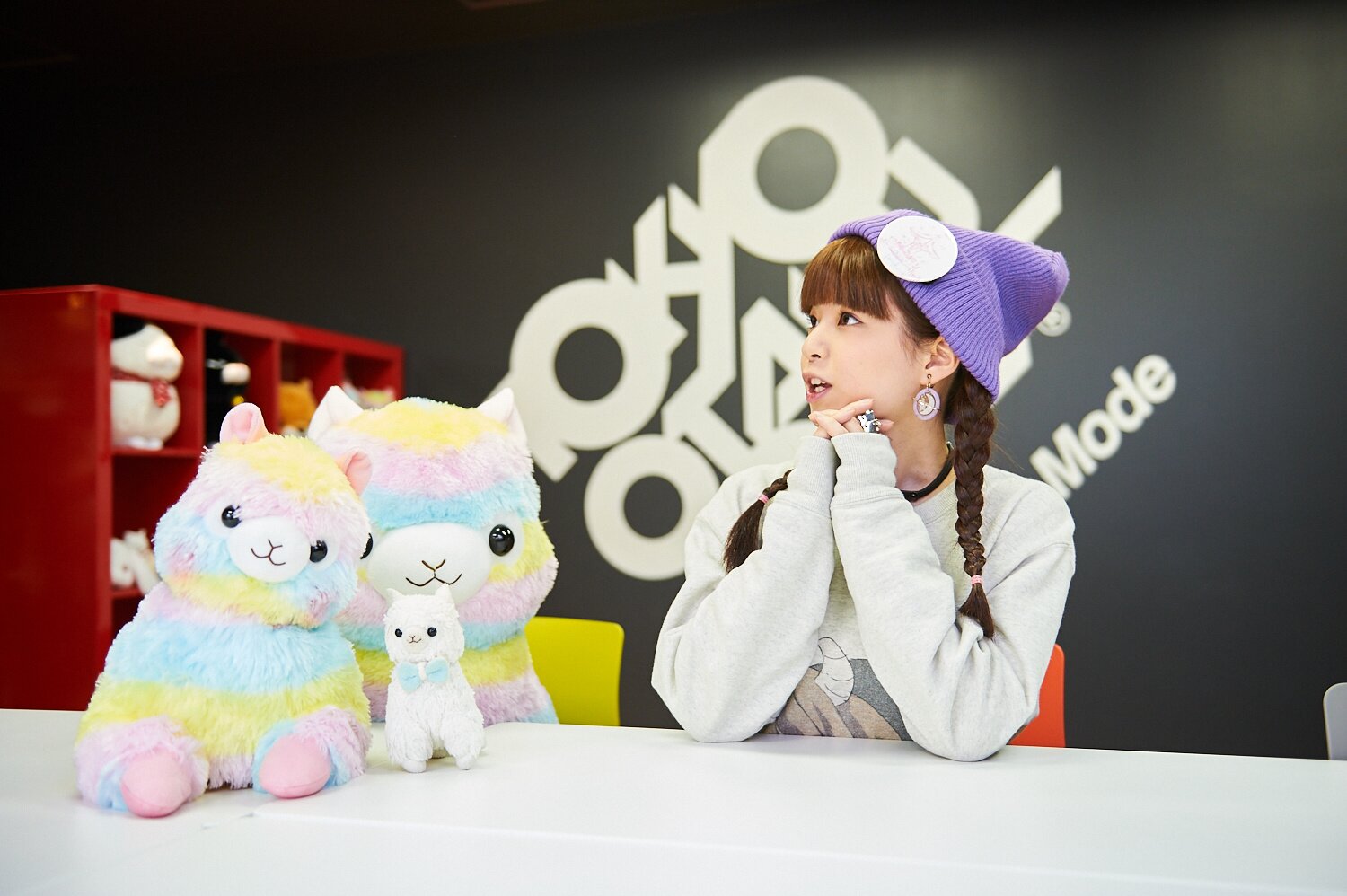 --What was the most memorable food you ate overseas?
When I really want to eat Japanese food, I bring instant rice and curry with me and ask the hotel to make it for me in their kitchen. (laughs)
Germany had really excellent food. I ate potatoes and sausage basically every day, but I love both of them, so I was very happy! Many countries have mashed potatoes, but Germany's mashed potatoes have the best flavor balance!
--What sorts of food do you like?
I like Japanese food, but I also really like Western food made in Japan designed for Japanese people's tastebuds, such as hamburg steak, pasta, curry, etc. I'm just like a little kid! (laughs) As an adult, I'll try eating a variety of food from now on. I'd like to improve myself!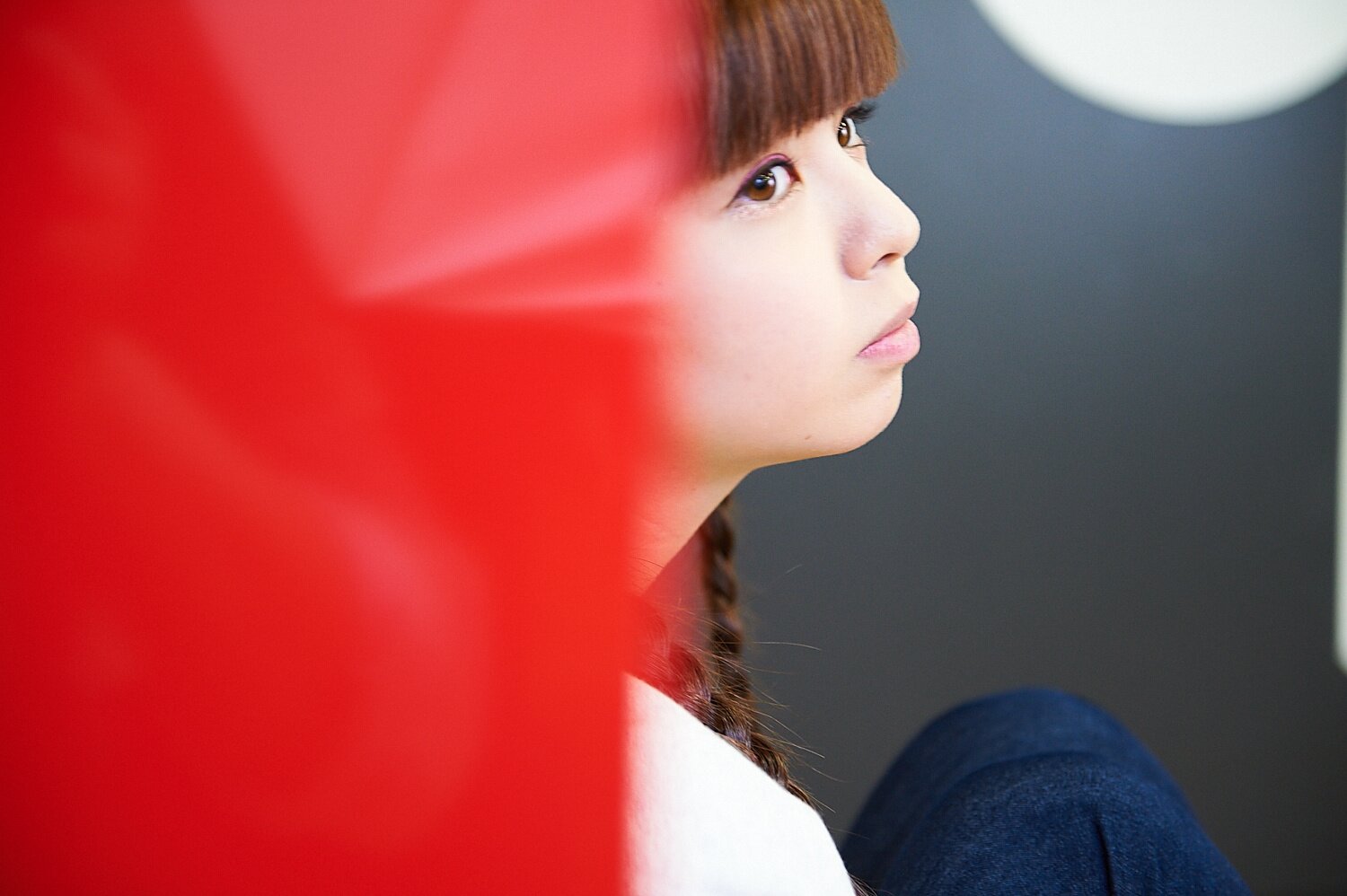 --Are there any countries or places that you want to visit for lives/events?
I want to go to South Korea and London. The biggest reason I want to go to South Korea is because my favorite teams from Inazuma Eleven is from there. (laughs) South Korea is close to Japan and easy to travel to, but I still haven't visited yet. I'd like to try the food as well, and recently Korean makeup shops have opened in Harajuku and Shin-Okubo because Korean makeup is becoming more popular. Korean makeup is usually very cheap and I also use their packs, so I'd like to go shopping in South Korea as well!
London is the home of Vivienne Westwood, so I'd like to go there and see the accessories or clothes that aren't sold in Japan. Japanese culture has penetrated quite deeply into Europe, so I'd also like to see how the British show their love for anime.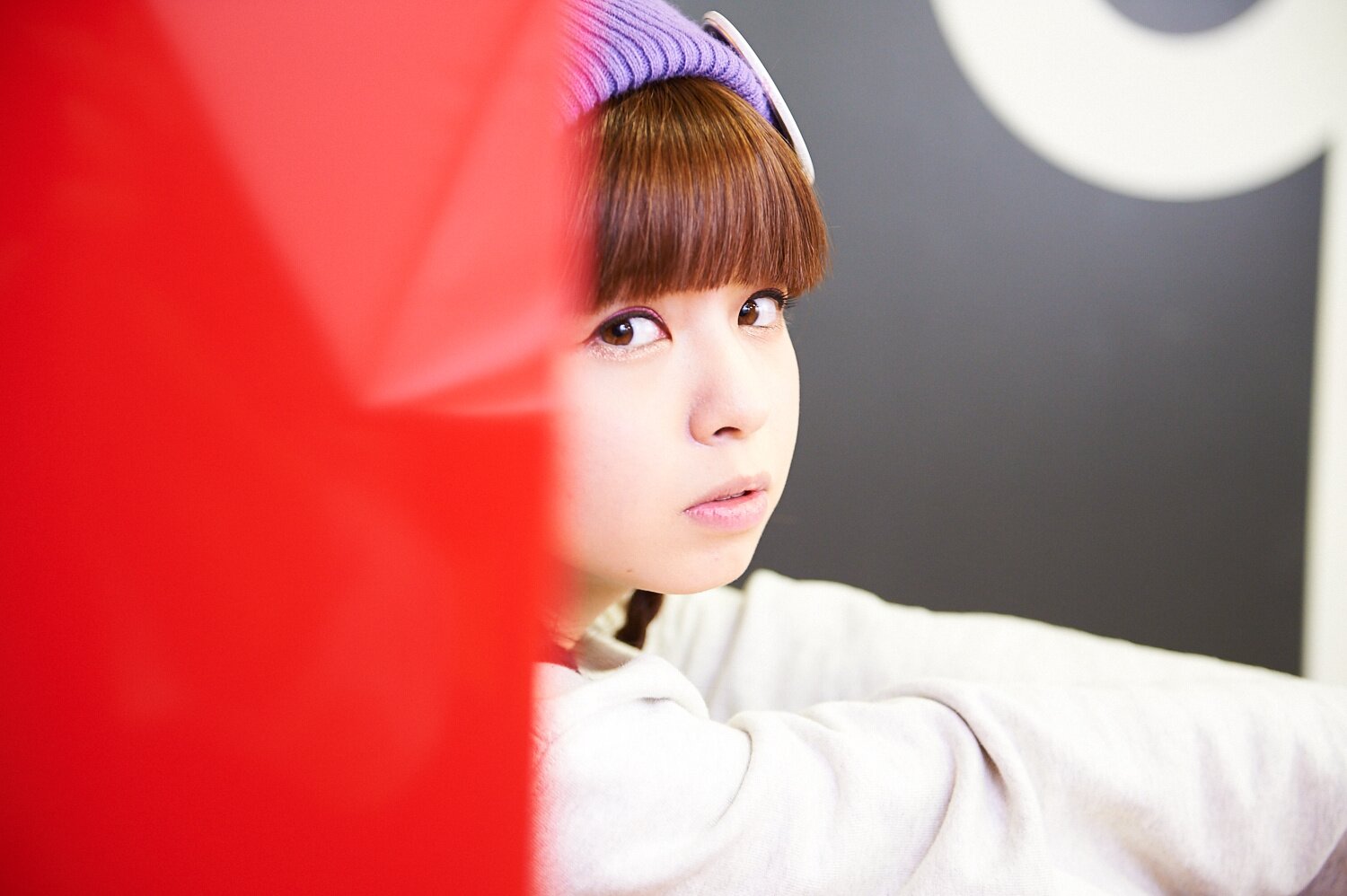 --Harajuku is the setting for URAHARA. Please give some recommendations for people who haven't traveled there yet.
Hmm, this is a little difficult. If it were Akihabara, I could think of plenty! (laughs)
I personally go to Laforet often. There are also many interesting shops on Takeshita Street, so I recommend going there. There are many new shops as well, such as cat and owl cafes! The clothing there is cheap and affordable, and you can even find clothes that are pushing the cutting edge in fashion! (laughs) It's a fun street to walk down!
There are so many stores and it's hard to choose just one, but I would recommend a shop called To Alice. Basically, most lolita brands are made in Japan, but To Alice is a Chinese lolita brand with a shop on Takeshita Street. Their designs are slightly different from Japanese ones. They incorporate see-through fabric and off-the-shoulder designs into their lolita style, so it's like they're taking the trends that are popular now in Japan and combining them with lolita fashion to make something new. They condensed Japanese trends into a lolita brand, so I think you should definitely check them out!
--By the way, what recommendations do you have for food in Harajuku?
Food? (laughs) Recently, I've been going to Totti Candy Factory! They have pastel-colored cotton candy that's both colorful and delicious! They also have lollipop-shaped chocolate cakes and sweets that are popular now in Instagram. Also, URAHARA is doing a collaboration with Marion Crepe, one of the first crepe stands to open in Harajuku, which I definitely recommend! Marion Crepe has over 100 types of different crepes, and they're a must-try when in Harajuku!
--Lastly, please give one last message to all your fans in both Japan and overseas!
This is my 5th year as a singer, and although I've appeared at many events, I've only done Japanese solo live shows in Tokyo, Fukuoka, and Osaka. The only solo event I've done was in Hong Kong! In order for my songs to reach many other countries and places, I'll do my best next year as well! Please support me! Please wear these sneakers to a live event! My male fans should feel free to wear them too. (laughs) I hope that these sneakers can be worn by many, many people!