Here's Part 2 of our interview with voice acting legend Megumi Ogata - if you've missed out on Part 1, read here!
About Ms. Ogata Herself
We have personally collected questions from fans over at the TOM Fan Club, and selected some for Ms. Ogata to answer!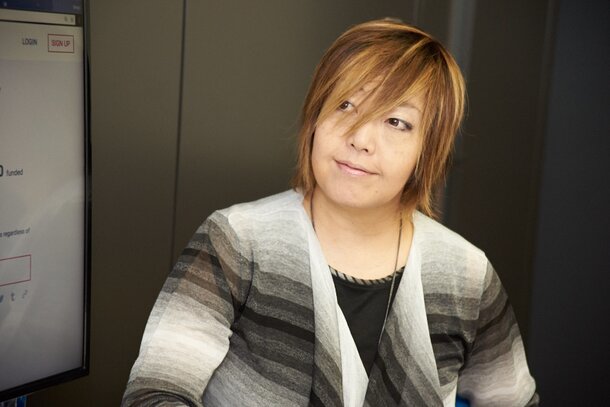 Q: What led you to start voice acting? (Suissinho from Portugal)
A: I used to be a musical stage actor, but at the age of 24, I damaged my hips, and it became hard to continue on doing professional dancing on stage. The staff members that I worked with during that time told me that I was especially excellent at performing in the role of young boys/men. They suggested that I become a voice actress for such roles.
I realized that such a career might be possible and tried it out, and soon I had landed the role of Kurama from Yu Yu Hakusho in an audition. The requirements for the role of Kurama required the aura like that of a member of the Takarazuka (an all female theater troupe where women play both male and female roles) , and that he sound like a 17 year old younger male, and I landed the role by doing just that.
Q: You voice characters with unique characteristics both male and female. What sort of hardships are there for either? (Alexandra from Germany)
A: Once I experience the emotions of the character, the voice comes out naturally, so in that sense, it's not difficult for any character. What's difficult isn't whether the character is male or female, but if the character is heavily nuanced with many dimensions to their personality, that can be hard.
For instance, the very first character I ever played, Kurama, looks like a high school student on the outside, but on the inside is that of a demon who has lived for hundreds of years. I think there was more room to work out his complexities in depiction, but I'm not sure if I was able to convey the deepness of his character completely since I was young. But I did my best!
Also, in SAMURAI DEEPER KYO, the character I played was a samurai Sanada Yukimura, who looked young but was around 37 years of age. He was caring and looked up to by his subordinates, with a warm but profound character, so it was difficult to infer how such a person might be introspectively.
Q: Do you have any voice actors, muscisians, or artists that you respect? (Jason from USA)
A: Not a voice actor, but the actor Tsutomu Yamazaki, Watanabe Ken, and actress Misako Watanabe are the individuals whom I have always respected from a long time ago. For musicians, there are too many to list up here!
Q: What led you into starting your career as a singer? (Pallav from India)
A: I was born into a family of musicians, so I've always wanted to do something in relation to music. I love western rock music, northern European rock, grunge, classic rock, AOR, metal, a wide variety of genres. I reproduce the music by ear, and worked part-time in bars playing my own original songs and cover songs. It wasn't that I started off trying to become a singer, but that I released songs as a voice actress and got started from there. Since I was offered a musical career through my popularity as a voice actress, rather than forcing my own sound, my singing was close to that of the characters I played, that the fans who supported me loved. My music was written for me and was closer to stories that I would create and "act" out as the character rather than the kind of music I personally wanted to create. Mostly throughout my career, while my interest was in rock music, I was creating songs and CDs that were musically theatrical as an "actor". But that slowly became stressful for me (laugh). At the same time, the desire to create and form my own sound bubbled over, and I suddenly changed directions and trained together with my band, at the ripe age of my 30s (laugh). Now I make and perform my own original songs with permanent band and staff members that work with me. My sound is themed after "Yell Rock", which is rock music with a positive vibe and message that cheers on and encourages people.
Q: There must be challenges much different in nature as a musical artist compared to voice acting. What are something things in particular that you focus on? (Larry from USA)
A: As a voice actor/actress, your job is depicting emotions based on the words that someone else has written out for you. Comparatively, a singer's job is to express their own emotions. While the two can seem similar, I think they are very different. Especially as a singer-songwriter, you are taking a raw part of yourself and using your own thoughts and words to form music. So I really focus on how true to myself I am being.

In Relation to the Song Selection
Moon Revenge (from Sailor Moon R the Movie)
Q: What left the strongest impression on your when you played Sailor Uranus? (Kerri from USA)
A: There's so much that it's hard to choose! Of course, I love Sailor Uranus, and I love Sailor Neptune even more! At the very beginning, I was told by the director to act like a married couple with Uranus's partner Neptune. I asked the director if he meant to portray Uranus as homosexual. Rather than homosexual, think of Neptune as your husband, he said. Not a relationship based on sexuality, but someone even closer than that. I acted as if we were married, and I really loved Neptune with all my heart, as if she were my husband. At the time, I did a fax interview with a publisher from New York. One of the very first questions was "Did you receive any religious backlash for playing a gay character for the show Sailor Moon, which aired on primetime TV nationally in Japan?"
I had never received such a question from any magazine in Japan, and was very shocked! Uranus and Neptune were localized in the American version to become cousins, but apparently fans knew that they were a couple in the original Japanese version. In Japan, religion does not color society as much, so I answered that most people enjoyed the portrayal. This interview made its way back to Japan, and was received with lots of fervor and excitement by those in Shinjuku Ni-chome, a famous gay district in Tokyo (laughs).
Komm, süsser Tod (from THE END OF EVANGELION)
Q: Voicing Shinji Ikari's character for many, many years, what do you personally think of Shinji? (Emilio from Argentina)
A: He's often called naive, and I think many western fans might not find his personality attractive. It's true that he's not a very "hero" like hero (laughs). However I think that's what is so natural and "normal" about him. I personally think he has always been a very calm, albeit somewhat standoffish, and strong boy with strong conviction. In the first episode, at just 14, after he's been separated from his parents for so long, handed from person to person, and basically being all on his own, then suddenly being summoned by his biological father, he's still able to converse in formal speech with the workers in his father's company and doing his best to stay calm. He was a middle schooler that remained calm in the face of giant robots and horrifics that he's never encountered before. I don't think many can go through what he has, being told out of the blue that he has to pilot a giant robot he's never seen, against a ghastly enemy he witnessed up close just moments before, and be able to go through with it.
He doesn't know how to control the robot, it's all he can do to even just walk, let alone fight. Since you share the emotions (with the Eva), you feel the pain when it's punched, pierced in the eye. Would you be able to go on fighting in that same situation? ...Is, what I'd like to ask the people who call him "naive" (laughs).
In the midst of all of that, he's pushing back and telling himself "You can't run away". When I come away from the character and return to myself, I tend to think "You worked so hard!", "It's okay!" and want to comfort him like a parent (laughs).
Q: When you hear another person's voice as your character in the dubbed versions, how do you feel? Does it feel dissonant? (Brent from USA)
A: The roles I've played such as Shinji, Kurama, and Yukito, were often dubbed over by men, so I would be lying if I said I didn't feel any difference (laughs). When women play younger male roles, I think that it brings a certain feeling of transparency and lightness, and weaker roles, a woman's voice tends to make you more sympathetic to the character. When a man voices the character for moments of weakness, I think people are more preconditioned to think a male voice sounds pitiful and a bit more jarring. So I think in that sense, the woman's voice has a smaller advantage (laughs). In any case, I hear the character as someone other than myself when that happens, and I tend to like to listen to different people voicing the character.
When we are the "original" voices, it's a whole process in conversing directly with the director, artists, and improving and building the work together. It's the same situation when we are dubbing over an already complete work from a foreign source, it's bound to be different than those that worked on it from the ground up. And I think that's just fine. But even so, I'm grateful to the staff and actors that such an effort has been made to translate and deliver the localized version to fans overseas.
And if one wants to experience the work from the source, listening to the original cast and watching with subtitles will allow you to feel the emotions and feelings present from the creators behind it. There's benefits from both the subtitled and dubbed versions I think.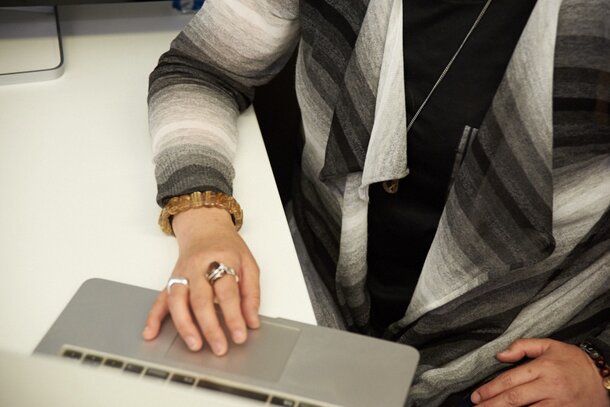 A Message for the Fans
The entire culmination of my life as a singer and seiyuu these last 25 years will be on this album. Cherishing my memories for each and every work I've ever done, together with the wonderful musicians and composers that I currently work with, we present to you our combined, completed sound!
I'm truly happy to have the chance to present this project that represents the 25 year span of my work to my fans, both in Japan and overseas at the same time.
Because my fans in Japan shared my same wish to deliver this album to fans all over the world, released at the same time, I was able to reach my goal of 100,000 dollars in around 100 minutes. This is an extremely rare and hard to achieve thing, but that's just how much I really wanted to do this for all my fans. It is wonderful to know that my fans have supported me back in this effort and share the same thoughts as me to make this happen.
I really hope we'll be able to enjoy this project together, to the fullest. Even if you aren't able to support the crowdfunding, I would be elated if you could join us in reading the message that I shared on the project page, or even sharing the page with your friends. I really, really hope you enjoy it. Thank you very much.