Commemorating the release of the Spice and Wolf Holo Wedding Dress Ver. Figure
 The first volume of the Spice and Wolf light novel was released in 2006, and the 19th volume ( Spice and Wolf XIX Spring Log II ) that fans waited eagerly for was recently released on May 10 in Japan. Together with the two-season anime, the light novel introduced countless fans to the fascinating journey of traveling merchant Kraft Lawrence. The Spice and Wolf series has gained incredible popularity and was able to celebrate its 10th anniversary.
When we think about Spice and Wolf, one name that always comes to mind is Holo (voiced by Ami Koshimizu), the heroine of the series. Her notable usage of oiran (courtesan) speech, her adorable appearance, and the secrets she holds within make her the perfect heroine who mesmerizes not only Lawrence but also the readers and viewers, too.
 A special Holo Wedding Dress Version Figure was released to commemorate the series' 10th anniversary. To learn more about the figure and also the charm of the original light novel and anime, animate Times conducted an interview with Ami Koshimizu, the voice actress who played the role of Holo.
 The interview is divided into two parts, and this second part focuses on the reasons why people love Holo so much. Has the past decade allowed Ms. Koshimizu to gain an understanding of who Holo really is?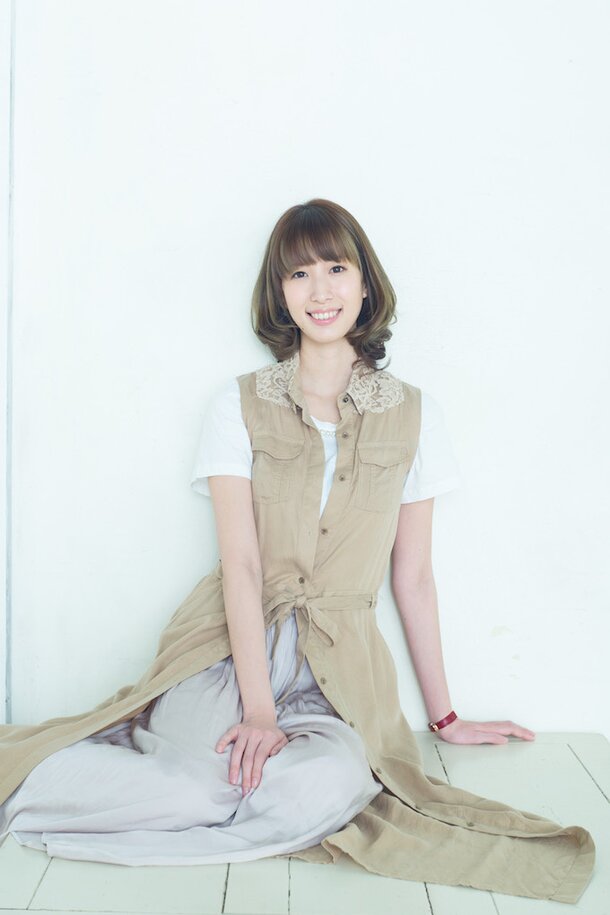 Spice and Wolf won the Silver Prize of the 12th Dengeki Novel Prize.
Written by Isuna Hasekura, the light novel focuses on economics as well as a new type of fantasy without swords and magic.
The story shows the adventures and businesses of Kraft Lawrence, the protagonist and also a traveling merchant, and Holo the wise wolf a sweet girl with wolf ears and a gorgeous fur tail who refers to herself as the "God of Harvest".
Spice and Wolf has earned its own TV anime series, manga, and game. Its contents are popular around the world and have been translated into English, Chinese, as well as French.
To commemorate its 10th anniversary, a website filled with special content such as the new Spice and Wolf Spring Log story and Spice & Wolf New Theory: Parchment & Wolf has been launched in April 2016.
Spice and Wolf 10th Anniversary Project Holo Wedding Dress Ver.
"I wish to travel with you. May I?" Their incredible journey began with those words, and flourished into a beautiful love story. At long last, in celebration of the 10th Anniversary of Spice and Wolf, the culmination of their tale is brought to life with the Holo Wedding Dress Ver. figure.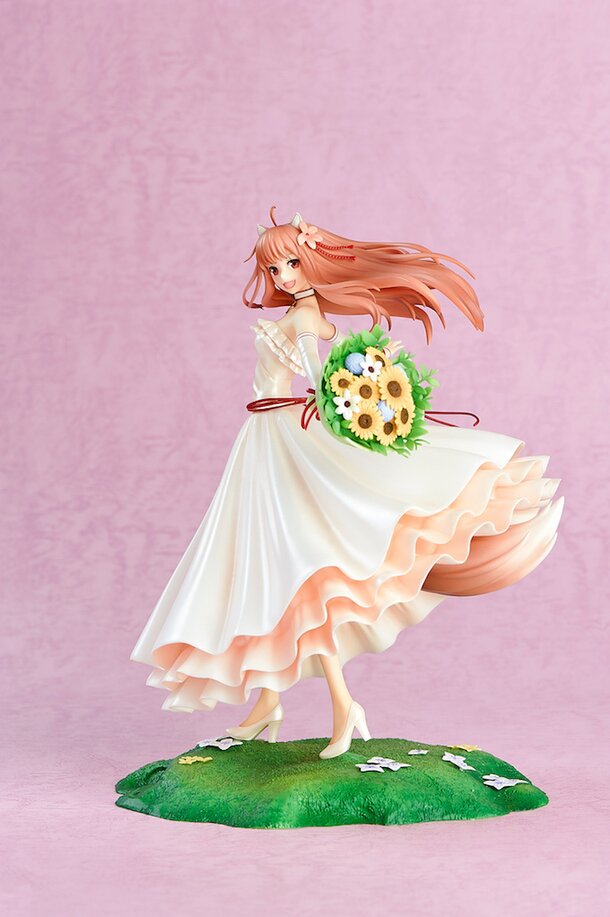 Praising others based on their own standards
── Let's turn our attention to Holo's charm now. We know the 10th anniversary figure was redesigned and modified based on the feedback of many fans. Could you tell us why people love Holo so much?
Koshimizu: I think her adorable appearance - as well as her distinctive ears and tail - contribute to her popularity. The fact that she has lived for an extended period of time, possesses an incredible amount of wisdom, and is capable of truly understanding others also makes her attractive. If she didn't understand people, she wouldn't have been able to gain complete control over them. I think Holo is capable of choosing the best perspective or approach for each person out of all the perspectives and approaches that are available. She chooses her words depending on who she's talking to.
Koshimizu: For example, whenever Holo tries to explain something, she's able to instantly find words that make the most sense to whoever she's talking to. Talking to someone like that must be very enjoyable. There wouldn't be any stress, and it would simply be a pleasant experience.
Even when she praises others, she bases the praise on their standards instead of her own. I think that's an extraordinarily attractive and also unworldly trait of hers. It goes to show just how many people she has seen over her time, and how many she truly understands.
The idea of choosing words that are most appropriate for the listener may sound like a form of deception. However, that's not the case at all. The ability to effectively convey the thoughts from the bottom of her heart is one of Holo's charming points. The gap between her image as an excellent communicator and the vulnerability she shows when she's eating is quite charming, too (laughs).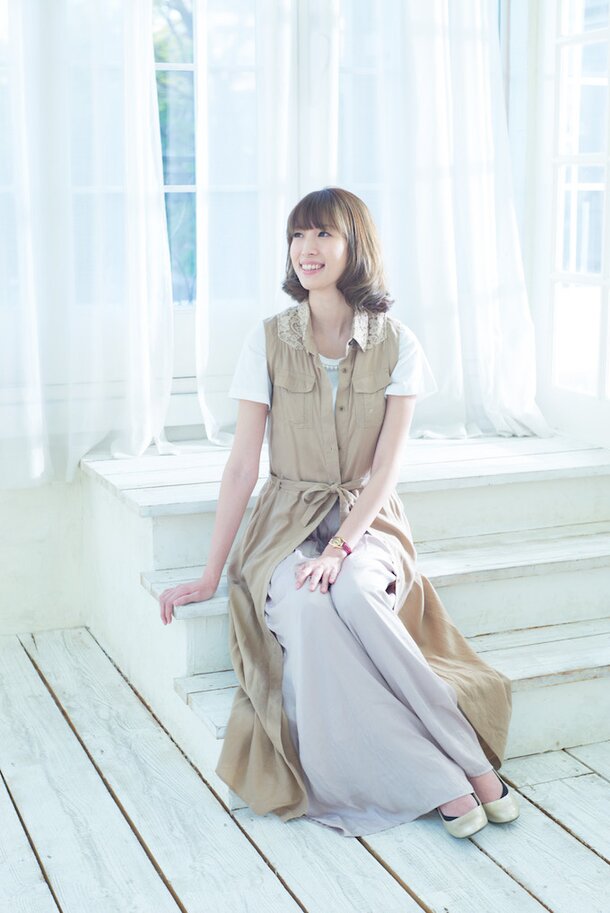 ── She sure does become vulnerable (laughs).
Koshimizu: I think another major reason why the audience loves Holo is the extent to which they can relate to her. The feeling of loneliness is one that always stays with Holo. Although she was able to become friends with a man like Lawrence, she'll still be lonely someday since her lifespan is much longer.
The same goes for us. There are still times when we are lonely even when we have someone close to us. In my opinion, those sudden feelings of loneliness are what makes Holo a character that we can all relate to.
I have a dog that I love as much as I would love my own child. Although I wish we could be together forever, I know their day will come first. It really breaks my heart. I think people who treat their pets with that much love would know exactly how Holo feels (laughs).
In a sense, she's a perfect woman. But at the same time, she's not entirely perfect. That trace of imperfection also adds to her charm. The fact that we can replace parts of what she feels with our own experiences and relate to her is what allows Holo to fascinate so many people.
── That's true. Her appearance is certainly a plus, but she also shows traces of imperfection and emptiness. With that in mind, it seems like Holo is filled only with elements that would make people like her.
Koshimizu: Holo doesn't only appeal to men; she's the type of character who's loved by women as well. For women, being able to choose words wisely to avoid hurting others is an important skill in developing and maintaining relationships. You'd expect her to have this really mature image. Then she goes on to show off her childlike and innocent smiles that are absolutely irresistible (laughs).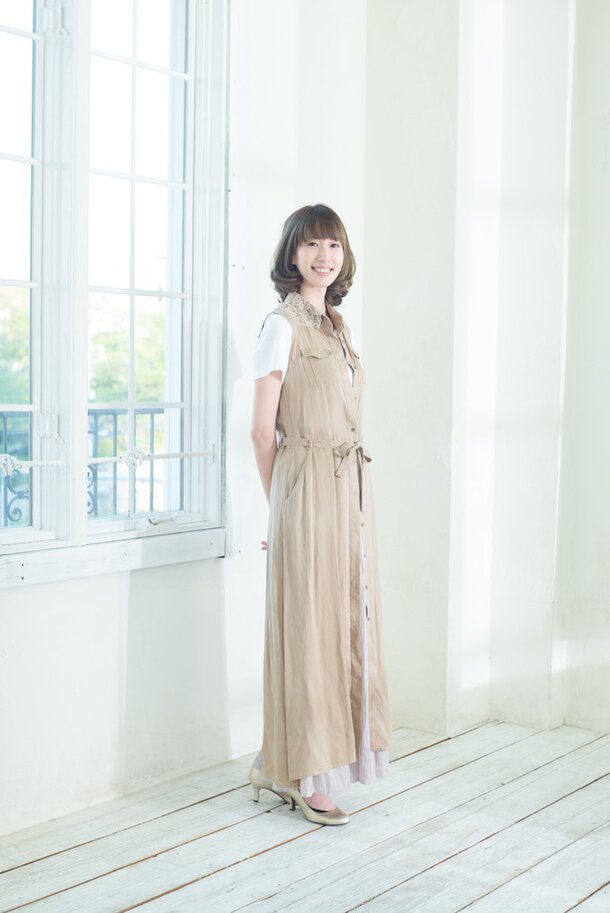 A decade of hard work
── When the anime series was being broadcasted, you stated that Holo could not have romantic feelings towards Lawrence. However, the two are sharing their last scenes together as a married couple.
Koshimizu: At the time, I thought Lawrence's life expectancy would be the wall that separates them. Holo would maintain her appearance without change, and Lawrence would be the only one who continues to age. I thought the more pleasant times they shared together, the more painful their eventual separation would become.
I also thought that even if Holo did like Lawrence, she wouldn't take the step forward and approach him about it. However, we've seen their ending, and the story about their future is also being put together. I believed that their future would be filled with difficulties, but when I saw them together, they seemed very happy together.
Sure, tragic things may happen later on, but I wonder if they've already decided to simply enjoy their time together and worry about sadness when it arrives. It only takes one to mourn, and the time they can spend together is only available until it's all gone.
Maybe those ideas helped Holo make up her mind about it all. She has this special opportunity to live during the same time period as Lawrence, so she might as well thoroughly enjoy the happiness that's available to her. I wonder if that's what she's thinking.
I'm sure Lawrence is the one who made her think that way. The two of them even have a child now (laughs).
── Holo and Lawrence have gone on to run their own bathhouse. Lawrence did mention at the beginning of their story that he wanted to have his own store.
Koshimizu: I never thought Holo would be able to stay in one place. Since she's been traveling so much, the act of settling down must pose plenty of hardships. However, I'm glad that Holo and her family are now able to find happiness for themselves. I want to congratulate her for a decade of hard work.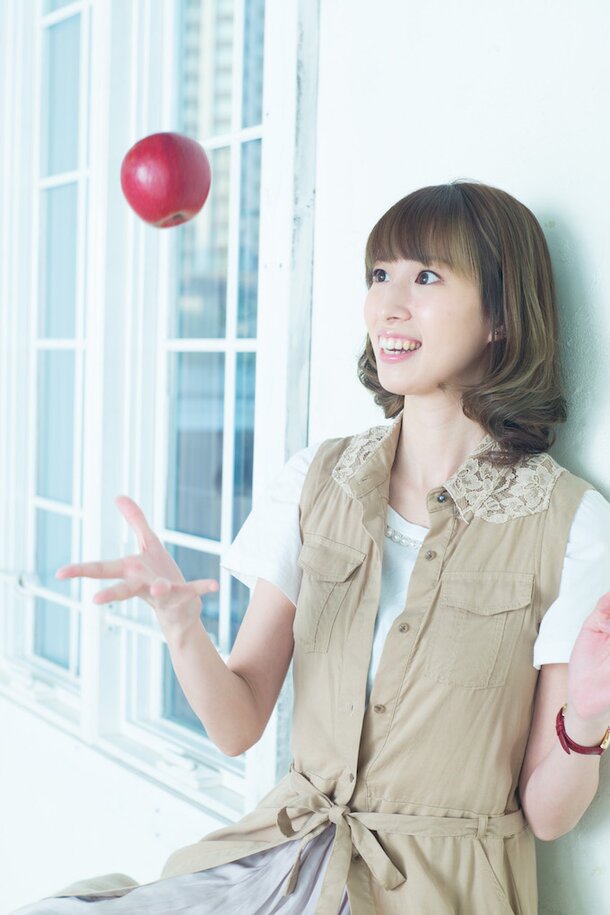 Being played by Holo (laughs)
── The image of Holo at her memorable wedding has been presented in a brand new figure. What are your thoughts about it?
Koshimizu: I have a bit of a taste for figures, and I must say that it looks really well made.
Figure enthusiasts value the face of the figure a lot. It doesn't matter how you look at this figure, Holo's face looks just like it does in the original illustration. I know it's difficult to transform something that's two-dimensional into something three-dimensional, so this is quite amazing (says Ms. Koshimizu as she fixes her sights on the figure).
── Now that you mentioned it… That's true.
Koshimizu: Regardless of which angle you look from, it's just like the illustration. When it comes to making figures, an obstacle that's generally present is is the fact that figures don't look like the character from certain angles. I know this figure was revised based on fan feedback, and I think the result shows those efforts very well.
That's not all, though. The feeling of the ears and the airiness of her hair have all been recreated. The tail poking out from her skirt, too. You might think you can see under her skirt, but you can't see it from any angle (laughs). That's something that'll really get your heart pumping!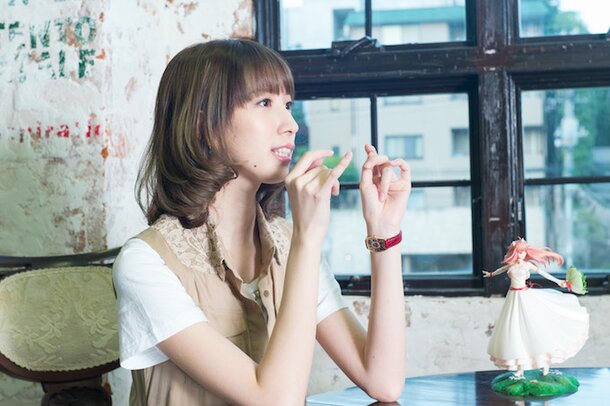 Koshimizu: Little details like that fit Holo's character perfectly. I'm sure she's teasing us by leading us to believe that we can see it and then refusing to show it off. That's something she would definitely do, right? (Laughs).
── I bet she would! (Laughs).
Koshimizu: It's a figure of Holo for us to enjoy, but it almost feels like we're the ones being played by her. There's a nice bit of drama to it, which is fantastic.
── The figure also allows us to imagine the position from which Lawrence is watching his bride.
The grassland base that comes with the figure it great, too. It makes me think about how their wedding must have been held in a beautiful scene of greenery. I've already come up with plenty of stories about this figure (laughs). Lawrence can only watch Holo from his place, but we have the freedom to see her from any angle we want. Once you receive your figure, be sure to start peeking!
── I'm sure everyone will be doing so!
Koshimizu: And they should! There's no need to be shy. Take a peek and let Holo play with you! (Laughs).
── And to wrap things up, a message to all the fans who have continued to support the Spice and Wolf series, please.
Koshimizu: Even after its 10th anniversary, the original animation doesn't feel old at all. I think Spice and Wolf is a fantastic series that offers something different as it ages. I believe the series never becomes old-fashioned because it is a representation of Holo herself.
Some fans may have been there since it all began, and some may have only learned about the series recently. Some may have been children when the series started. It doesn't matter when you started following the series since I believe Holo has the same amount of love and appreciation for everyone. I hope the fans will continue to age and mature with the series. Holo won't be aging at all, though (laughs).
── (Laughs). Thank you very much.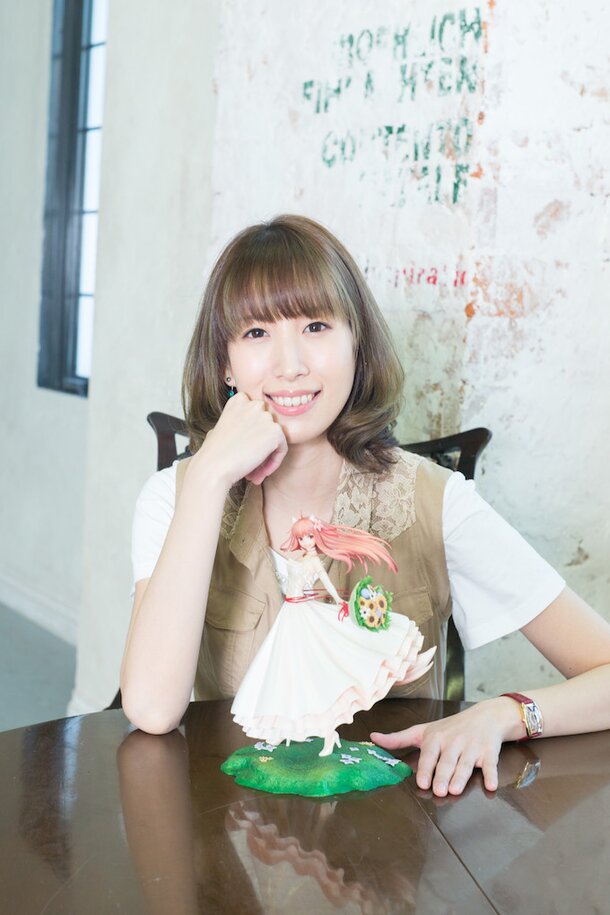 [Photographer: Hiroaki Aizawa; Interviewer: Haruka Ishibashi]
To celebrate the release of this interview, we are giving away acrylic keyholders autographed by Ami Koshimizu! For more details, please check out the latest update on the Project Page below:
[Product Details] Spice and Wolf 10th Anniversary Project: Holo Wedding Dress Ver. 1/8 Scale Figure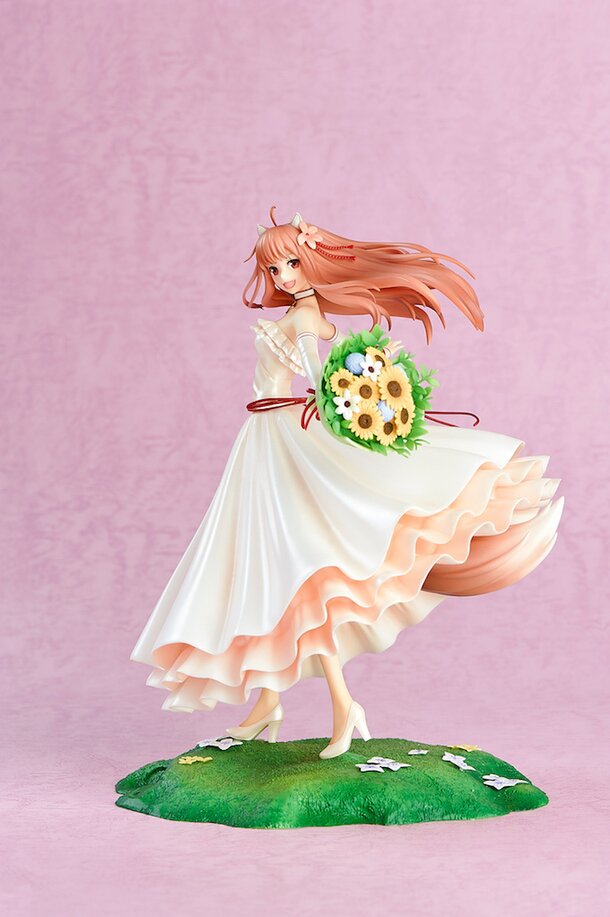 Product Name: Spice and Wolf 10th Anniversary Project: Holo Wedding Dress Ver.
Series Name: Spice and Wolf
Price: 11,800 yen (before tax)
Expected Release Month: November 2017
Specifications: 1/8 scale ABS & PVC figure
Distributor: Tokyo Otaku Mode Inc.
Manufacturer: Myethos
(C)支倉凍砂/アスキー・メディアワークス/「狼と香辛料Ⅱ」製作委員会