The second film in the Love, Chunibyo & Other Delusions series will premiere on Jan. 6, 2018!
Titled Love, Chunibyo & Other Delusions the Movie: Take on Me, this film continues the romantic tale between Takanashi Rikka and Togashi Yuuta, which hits a bump in the road when it's revealed that Togashi will be moving to Italy for work… The fate of their relationship is thrown into question since that's not what Takanashi has planned at all!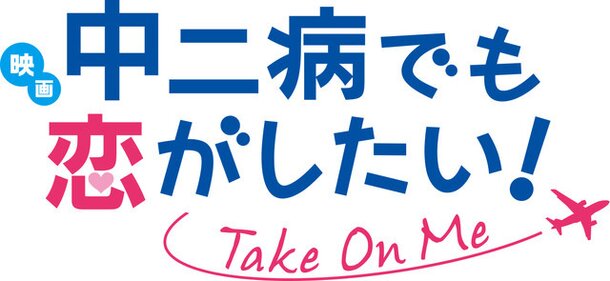 The first visual for the film was released, along with details on the main staff and theme song (which will be performed by ZAQ). Additionally, the main cast from the previous film and TV anime series will reprise their respective roles.
Excited yet? Finally, those who buy tickets in advance will get one of four specially illustrated clear files! Sales start June 17, so keep an open date on your summer calendar for the premiere~
Staff
Author: Torako
Director: Ishihara Tatsuya
Script: Hanada Jukki
Character Design: Ikeda Kazumi
Music Director: Tsuruoka Yota
Music: Nijine
Animation Studio: Kyoto Animation
Cast
Fukuyama Jun (as Togashi Yuuta)
Uchida Maaya (as Takanashi Rikka)
Akasaki Chinatsu (as Nibutani Shinka)
Asakura Azumi (as Tsuyuri Kumin)
Uesaka Sumire (as Dekomori Sanae)
© Torako / Kyoto Animation / Chunibyo Demo Production Committee