Pia Mook has released Lelouch Pia, an information magazine focusing on the titular hero, Lelouch Lamperouge! Code Geass: Lelouch of the Rebellion - Koudou, the first part of the upcoming film trilogy recapping the first two seasons, is set to premiere on Oct. 21, so it came just in time to jog our memories before the film comes out.
Spanning 96 A4 pages, the magazine starts off with new cuts from the movie, and it also comes with an exclusive pin-up poster. In addition, it features an 8-page interview with Fukuyama Jun, the voice of Lelouch, where he talks about how voicing Lelouch will be different this time as well as his growth as a voice actor.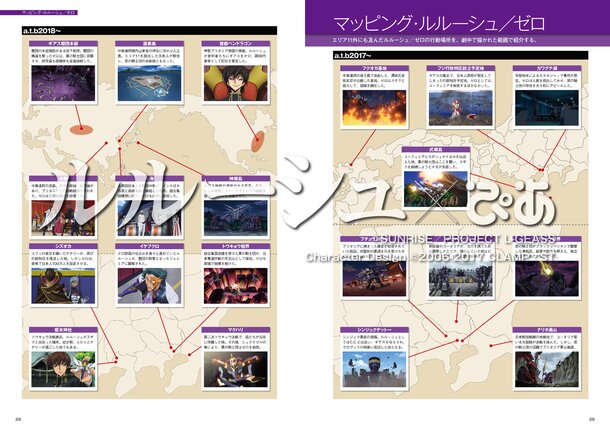 Everything you ever wanted to know about Lelouch is on these pages: After an introduction, you get to see the world and age Lelouch lived in, in addition to a detailed record of his activities. You can also find a list of his famous quotes as well as those directed at him, and a list about his Geass, the Power of Absolute Obedience.
Of course, it wouldn't be complete without a photo gallery. Besides a collection depicting his bonds with Kururugi Suzaku, C.C., his sister Nunnally, and Kouzuki Kallen, it even has a gallery dedicated to Lelouch's facial expressions among others!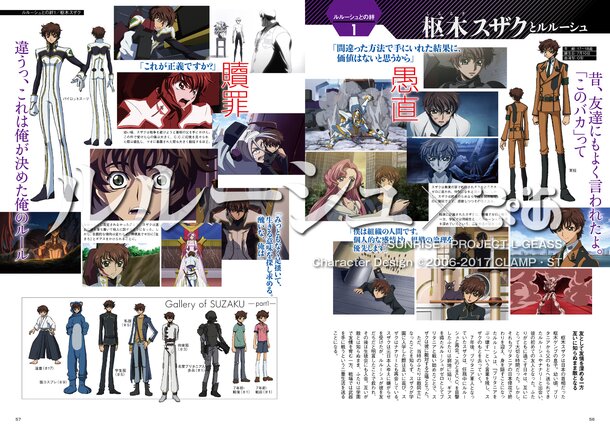 Lelouch Pia retails for 1,500 yen (+ tax), and it is available in bookstores, online stores, and convenience stores across Japan.
(C) Sunrise / Project L-Geass Character Design (C) 2006-2017 CLAMP・ST