Code Geass is set to return in October with a new trilogy of animated movies, but if you're hungry for more Geass action right now, grab yourself a slice of cake to whet your appetite!
In keeping with the trilogy theme, the cakes are available in three different versions including "Zero" inspired by the first movie, Suzaku as seen in the second movie, and Lelouch as an emperor seen in the final episode of Code Geass: Lelouch of the Rebellion R2.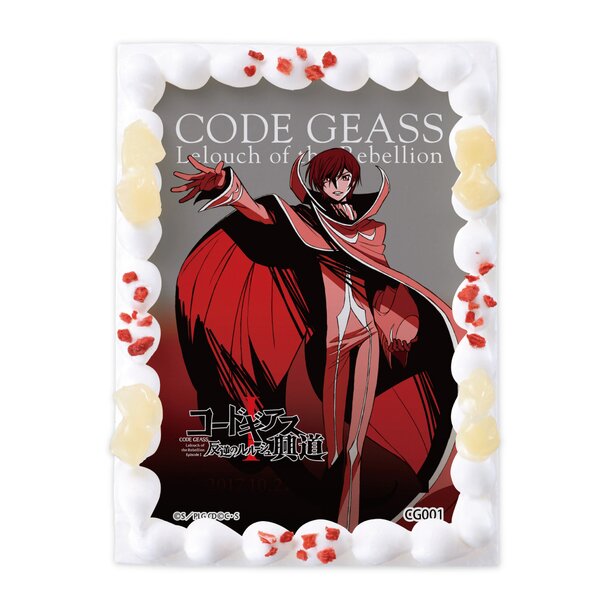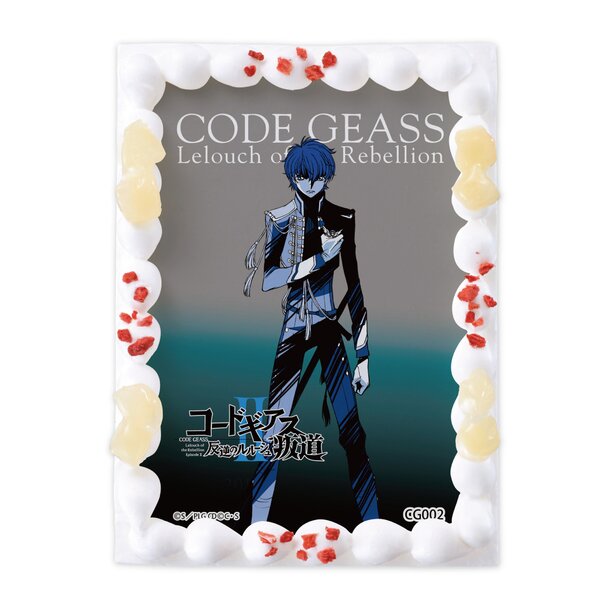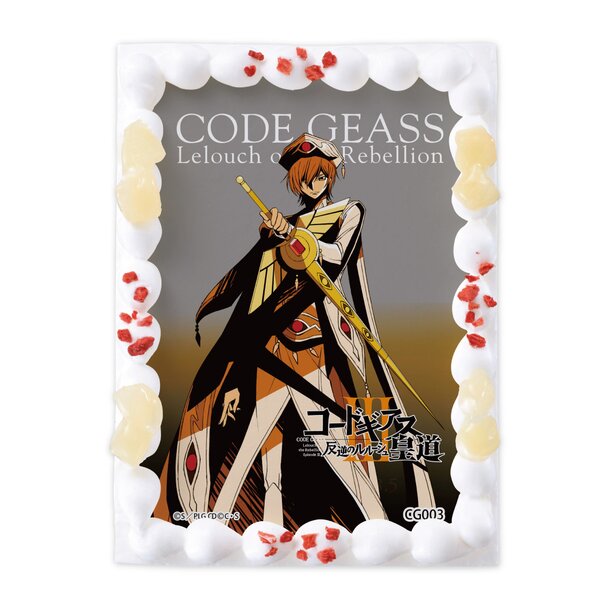 Each of the sponge cakes comes in a rectangular shape measuring around 11x15cm with a strawberry cream and white peach filling as well as dried strawberry and white peach topping.
The Code Geass cakes are available for preorder until Sept. 21 and are scheduled for delivery in late October.
(C)SUNRISE/PROJECT L-GEASS
Character Design (C)2006-2017 CLAMP・ST