As part of its G.E.M. collection, Bandai is about to release a new Code Geass figure inspired by an illustration featured in CLAMP's 2008 collection, MUTUALITY:CLAMP works in CODE GEASS.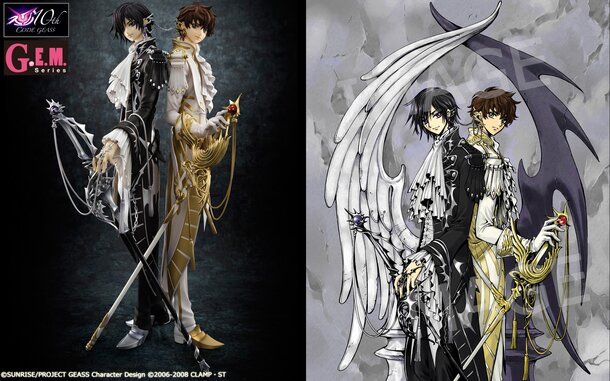 The 1/8th scale figure features the two protagonists of Code Geass: Lelouch of the Rebellion R2 posed back to back.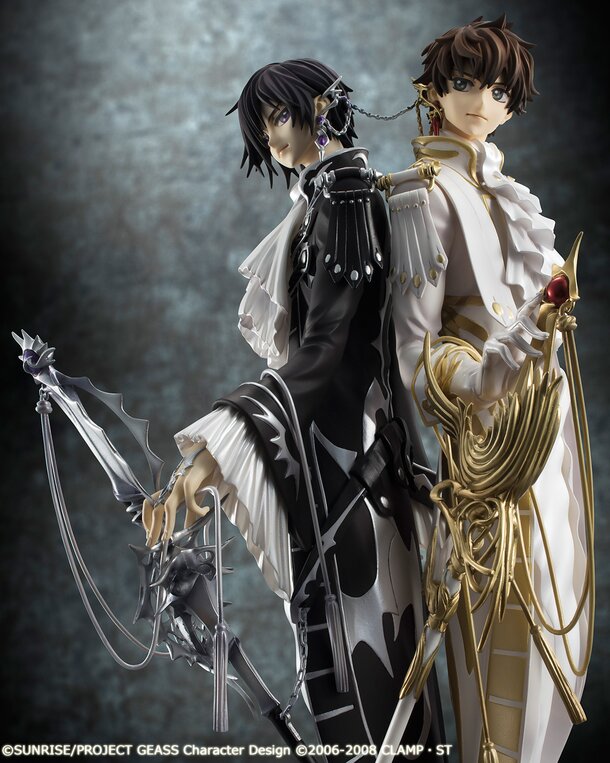 Neatly sculpted by Imai Yu with color by Tc, Lelouch and Suzaku each stand around 240mm tall, and can also be displayed separately .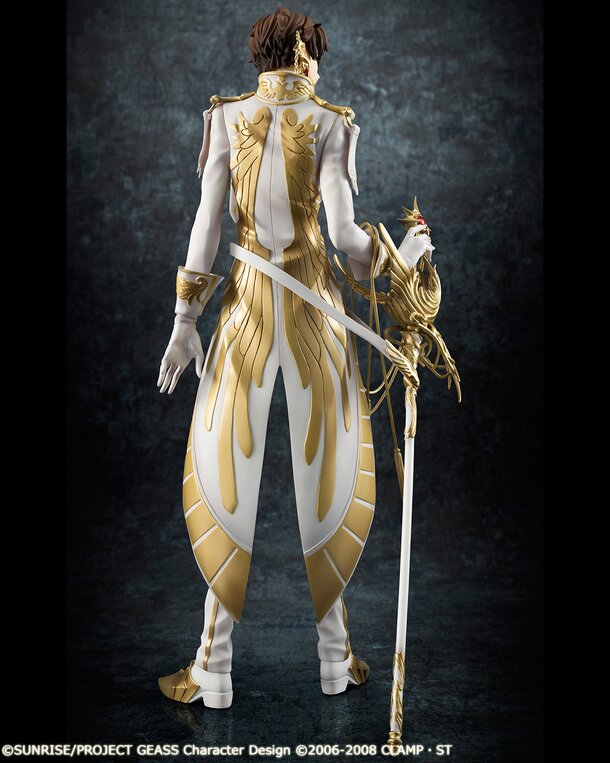 The neat black and white color scheme is fully recreated in the two high contrast figures highlighted with silver and gold respectively.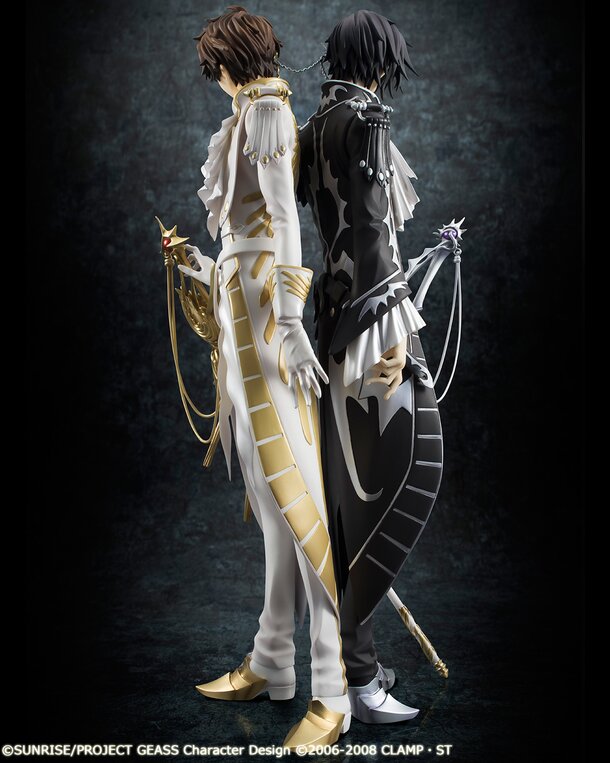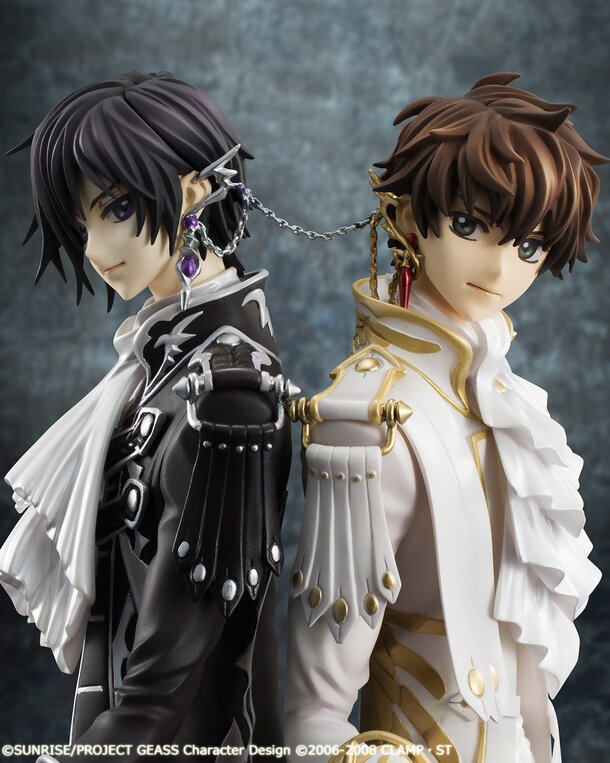 (C) SUNRISE/PROJECT GEASS Character Design (C) 2006-2008 CLAMP・ST