Travel company Kinki Nippon Tourist is teaming up with the popular renai game Ikemen Sengoku: Toki wo Kakeru Koi and the cities of Gifu and Seki for a special travel plan called "Ikemen Sengoku Bushou to Meguru Gifu no Tabi ~Iza Shutsujin! Nobunaga Yukari no Chi e~!" (A Trip Around Gifu With to the Ikemen Sengoku Military Commanders! Let's Depart to Areas Connected to Nobunaga!) Tickets opened on the official Kinki Nippon Tourist page here on Aug. 21.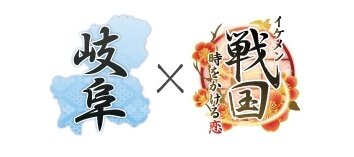 Ikemen Sengoku: Toki wo Kakeru Koi is a renai smartphone game that was released in June 2015 by CYBIRD, and it's one of their most popular Ikemen titles. Extremely popular with women in their 20s and 30s, it's also been adapted into anime and manga!
In it, you play the protagonist who has unexpectedly travelled back in time to the Sengoku period (or Warring States period). You're surrounded by famous Sengoku military commanders like Oda Nobunaga, Date Masamune, and Tokugawa Ieyasu.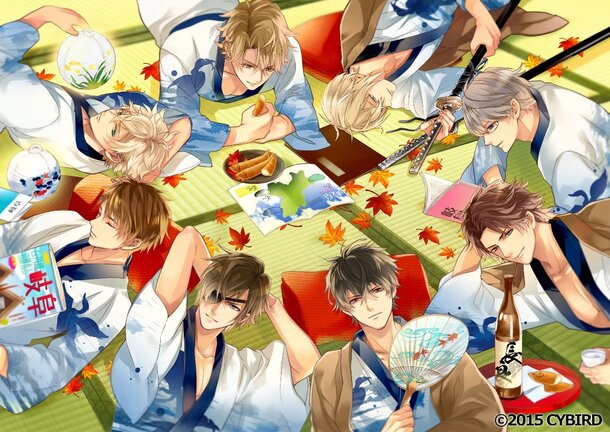 This travel plan will give you a chance to travel with the different military commanders from the game including Oda Nobunaga. Visitors will get to experience the world of the game in the cities of Gifu and Seki including lodging, sightseeing, and walking around the streets.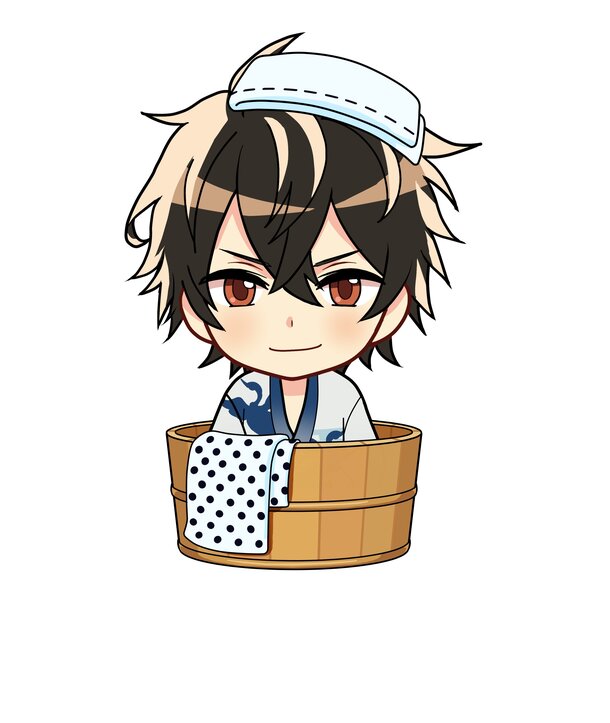 In addition to the streets being decorated, there will also be limited edition amenities for guests, houseboat renting plans (Oct. 15 only), and more. There are also short stories written at various points around the cities and a special avatar being distributed in the game.
The travel and game events will be taking place between Oct. 4 and Nov. 30, and you can learn more about the details below!
(1) Lodging Plans (Nagara River: Hotel Park, Gifu-to Hotel, Gifu Grand Hotel)
① Amenity Room Plan
This plan will give you 3 original Kinki Nippon Tourist x Ikemen Sengoku: Toki wo Kakeru Koi amenity goods featuring original illustrations specifically for this event.
Original Amenities Goods: Hand Towel, Teacup, Clear File
【Travel Plan Charge Example】29,900 yen ~ 34,700 yen
(Lodging + JR Round Trip Set Plan to and from Tokyo, Gifu-to Hotel / 2 or 3 people per room・Breakfast included / 1 Adult)
② Concept Room Plan (1 room per each lodging facility)
You'll feel like you're in the game inside one of these rooms decorated to match the game with life-sized panels. This plan comes with 3 acrylic keyholders inspired by Gifu featuring the same avatar illustration as the Amenity Room Plan.
【Travel Plan Charge Example】34,400 yen ~ 39,400 yen
(Lodging + JR Round Trip Set Plan to and from Tokyo, Gifu-to Hotel / 1 person per room・Breakfast included / 1 Adult)
(2) Game-Linked Plan You Can Enjoy While Walking Around
During your trip, if you use the GPS functionality of the Ikemen Sengoku: Toki wo Kakeru Koi app at one of the lodging locations or photo spots, you'll be able to enjoy an original short story (mini scenario) or avatars. It'll make you feel like you're walking around with one of the commanders!
Short Story Distribution Locations: Names in ( ) are the appearing commanders
Lodging Facilities (Oda Nobunaga) / Gifu Castle (Toyotomi Hideyoshi) / Inaba (Tokugawa Ieyasu) / In front of the Noushu Sekisho Chaya (Seki Blacksmith Oral History Museum) (Uesugi Kenshin)
Avatar Distribution Location
The gold Nobunaga statue in front of the north entrance of Gifu Station / In front of the Nagaragawa Ukai Museum / Gifu Buddha Statue
(3) Photo Panel at Local Gifu Nobunaga Matsuri
During the Gifu Nobunaga Matsuri on Oct. 7-8, there will be a Gifu Sightseeing Convention Society booth where there will be a photo spot and photo panel where you can take commemorative photos.
(4) Original Collaborative Goods On Sale
There will be pre-orders for limited edition goods featuring special illustrations, and only people using one of the lodging plans will be able to pre-order them.
・Pre-order Goods: Original Trading Can Badges, Original Trading Acrylic Charms
・Sale Locations: Hotel Park and Gifu Grand Hotel Only
※Gifu-to Hotel visitors can purchase these through Hotel Park
(5) Guests Only! Cormorant Fishing Houseboat Renting Plan
On Oct. 15 there will be a 1-night Cormorant Fishing Houseboat Rental Plan through which guests can enjoy special Gifu cormorant fishing. Guests will receive a specially illustrated poster with this.
Getting to walk around and explore Gifu alongside your favorite Ikemen Sengoku: Toki wo Kakeru Koi characters sounds like a dream, doesn't it?! Don't pass up this chance!