The CYBIRD x BAY HOTEL collaboration has returned, this second time boasting even more decorations and projects! This popular capsule hotel is decked out in beautiful Ikemen Sengoku graphics and other decorations including the 12 capsules on the 4th floor, the shower room, and the personal lockers of the 12 rooms. When you're not asleep in your room, you can even hang out in the shared community space with other fans!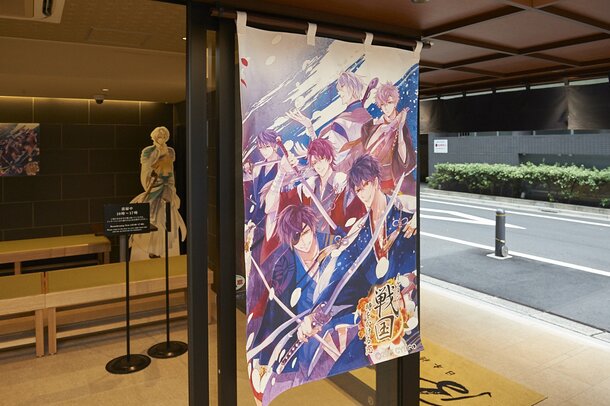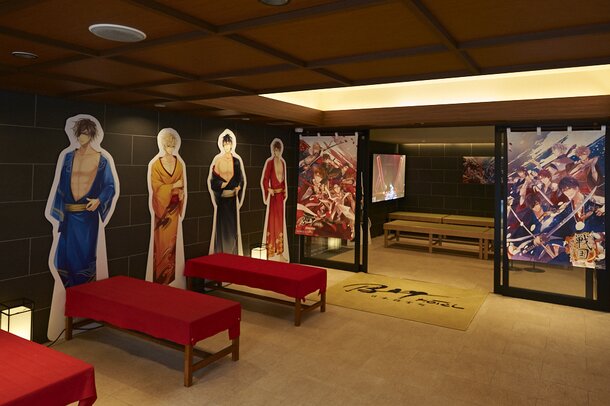 If you're not yet familiar with these dashing commanders, it's an Ikemen smartphone game in which you, the main character, are thrown back into Japan's Sengoku period! Having saved the famous Daimyo Oda Nobunaga, you come to encounter a number of handsome commanders, from which springs a romance that truly crosses the ages...
Reservations for this dreamy room were meant to be taken between July 7 through Sept. 17, but they sold out in a jaw-dropping 4 minutes! Even if you can't go, fear not because we have plenty of photos for you!
The 12 capsule rooms set up on the girls-only floor are based on the 11 commanders including the newest character Mori Motonari from Ikemen Sengoku: Toki wo Kakeru Koi wa Hajimaranai.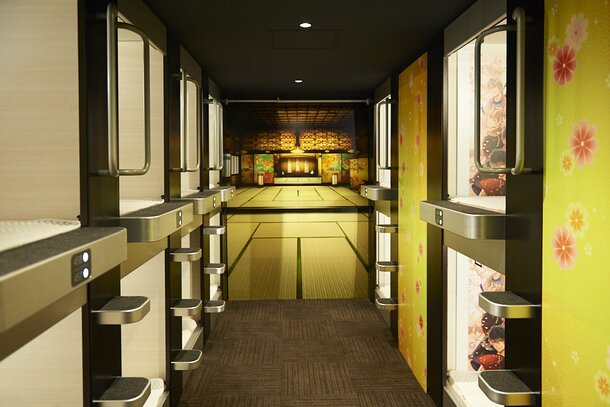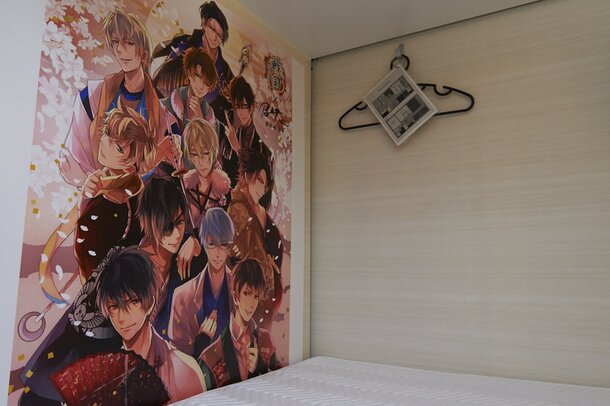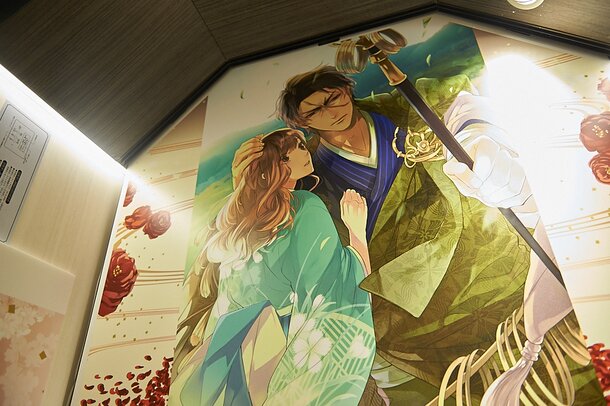 Wherever you look, you're sure to find ikemen - even the ceiling!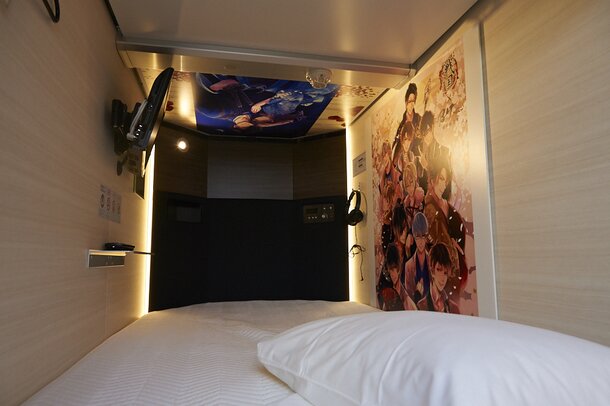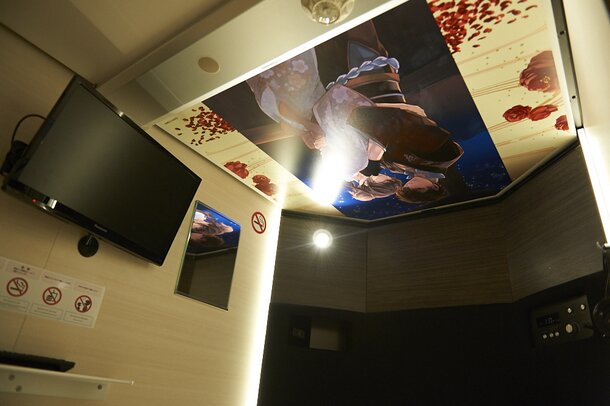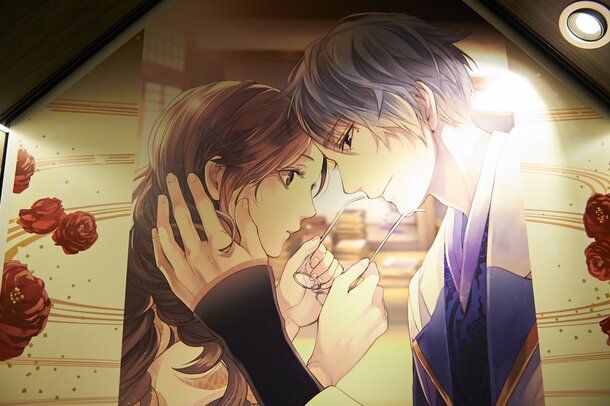 There are also 6 different shower rooms, and in 2 of those, some ikemen panels are waiting for you!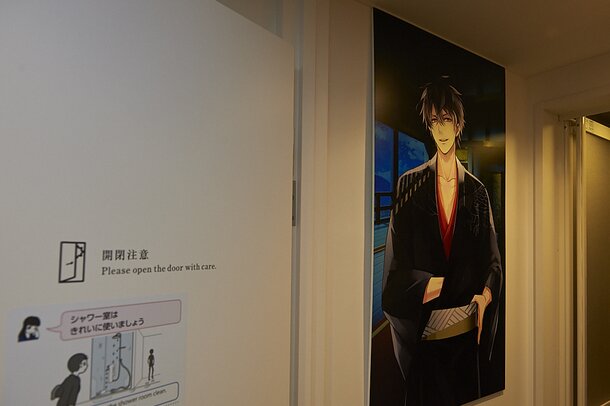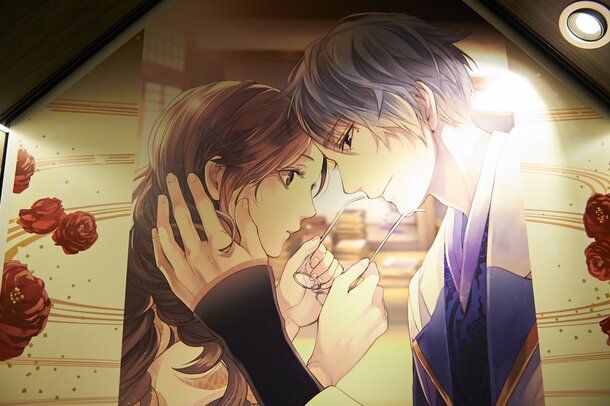 While you're there, you can also enjoy some fun little events like finding Kumatan! There are 12 different lockers, each with a family crest on them, and on 1 of those you'll find Kumatan~ The lucky someone who gets their hands on the cutie will receive a special can badge as a present.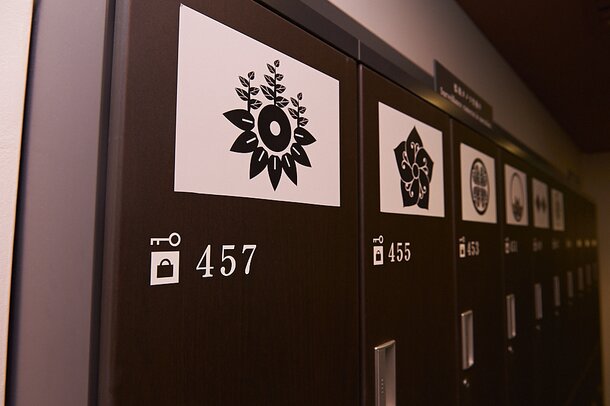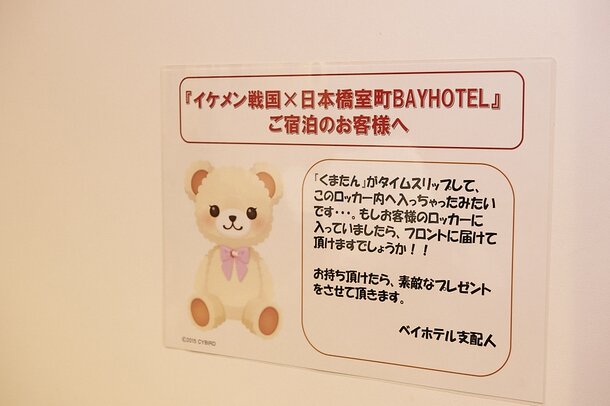 There's also a special Twitter campaign being held for anyone who stays. If you follow the official Twitter account for the game, Tweet a picture of one of the ikemen inside with the hashtags #ベイホテル (Bay Hotel) and #イケメン戦国 ( Ikemen Sengoku ), and show it to the staff, you'll receive a can badge from the 1st Ikemen Sengoku x BAY HOTEL collaborative series of limited edition goods! If you can't go, those hashtags might be a good way to get more glimpses of the hotel, too~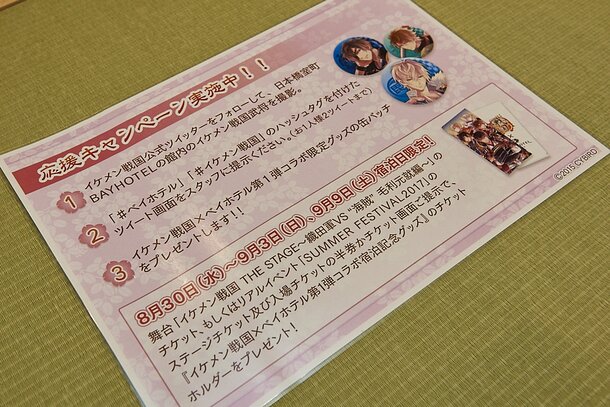 Of course, there are also tons more limited edition goods and other awesome parts that only guests can enjoy, so try having a stay if you're in Tokyo!
Ikemen Sengoku: Toki wo Kakeru Koi x Nihonbashi Muromachi BAY HOTEL Collaboration Details
Until Sept. 24, 2017
Location: Nihonbashi Muromachi BAY HOTEL 4th Floor / Women's Floor (12 units only)
Address: 2-4-7 Nihonbashi Honcho, Chuo Ward, Tokyo 103-0023
This is a Tokyo Otaku Mode original article with photography by Hara T.