The iconic manga magazine Weekly Shonen Jump was first published back in 1968, which means that next year marks its 50th anniversary! To commemorate that, this year's Weekly Shonen Jump Exhibition is all about celebrating the magazine's history.
50 years is a long time for a single exhibition, though, so it's being divided into 3 volumes. "Weekly Shonen Jump Exhibition VOL. 1, From the first issue to the 1980s - The beginning of the legend", covers issues from the 1st volume to the 1980s and will be held until Oct. 15. The second will cover the 90s and be open from next March until June, and VOL. 3 will feature the 2000s and be open between next July and September.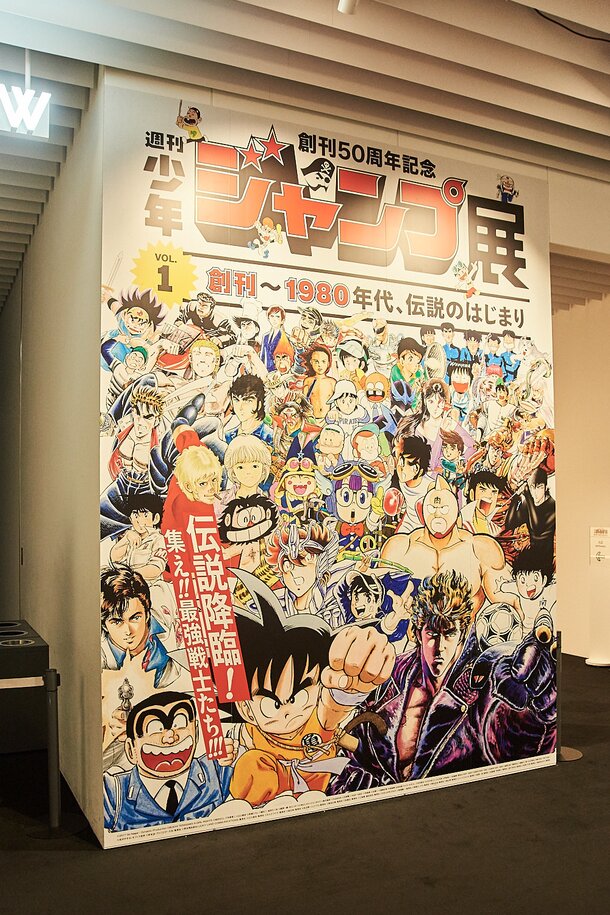 If you happen to be in Japan, please visit this exhibition at the Mori Arts Center Gallery in Roppongi, but for those of you who can't make it, we have you covered with a photo report of all of the best parts of VOL. 1!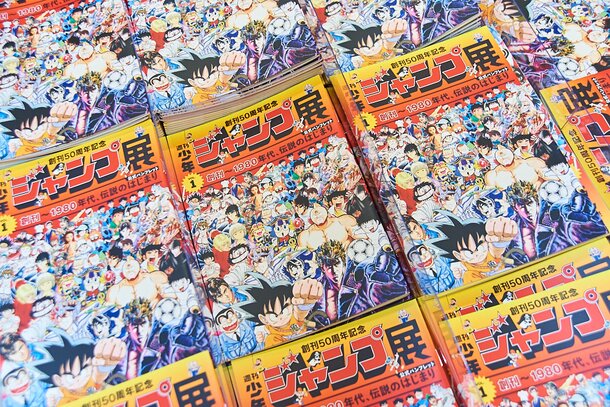 The event is set up by different decades where you can learn more about Weekly Shonen Jump's most popular serials, such DRAGON BALL, Saint Seiya, and Fist of the North Star!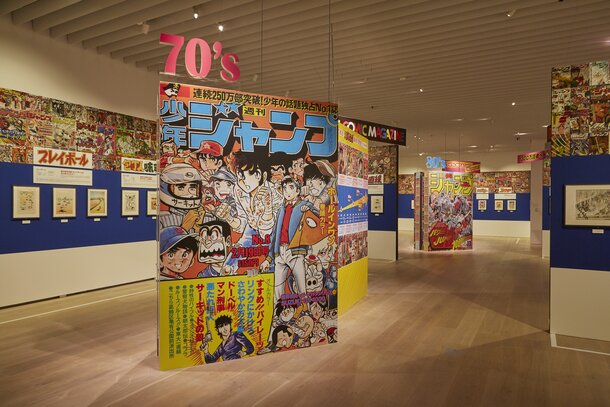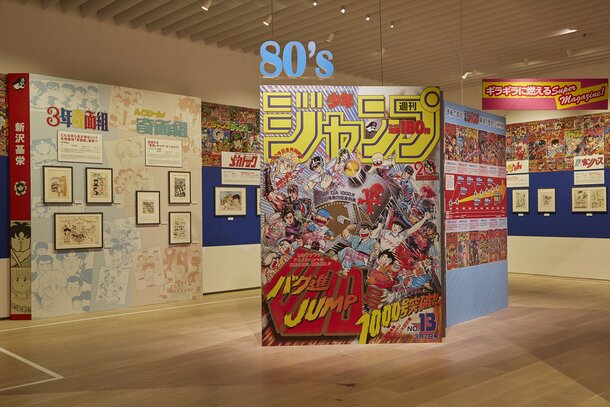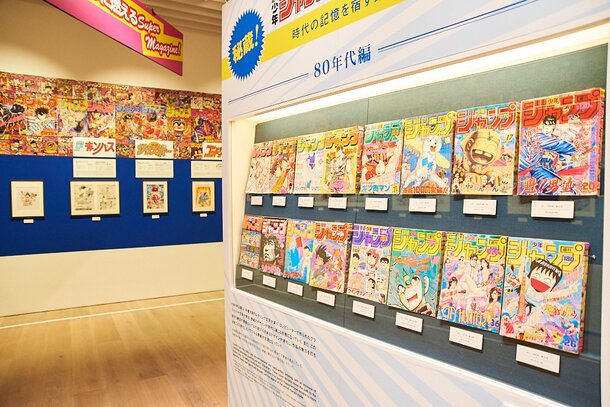 This is Weekly Shonen Jump's very first issue, which is the beginning of the legend.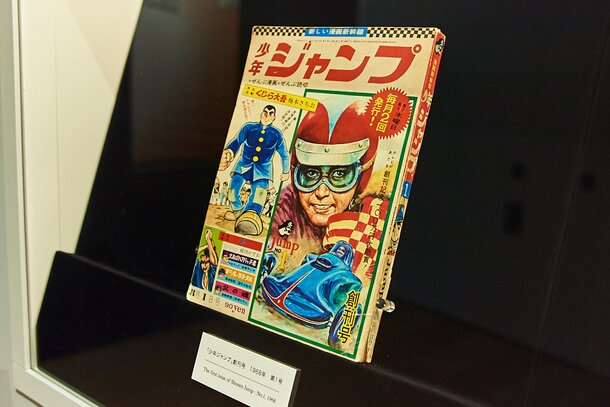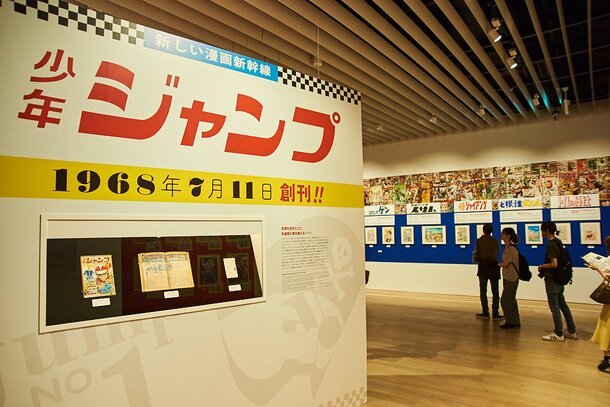 See the progression of Jump with over 350 original images exhibited in awesomely fun ways!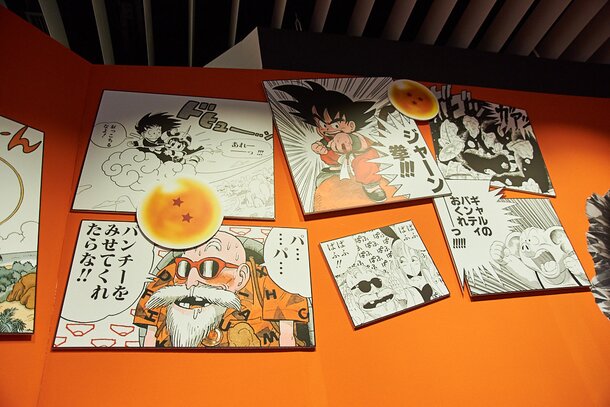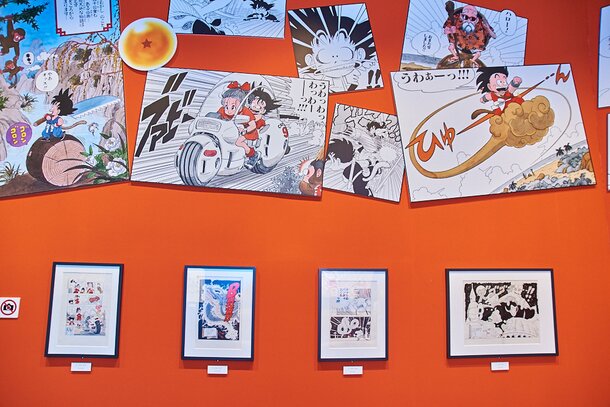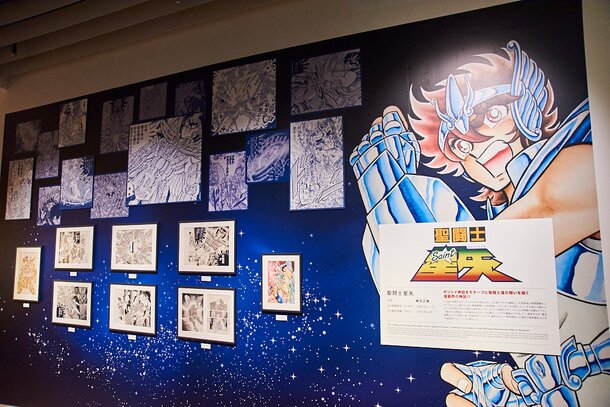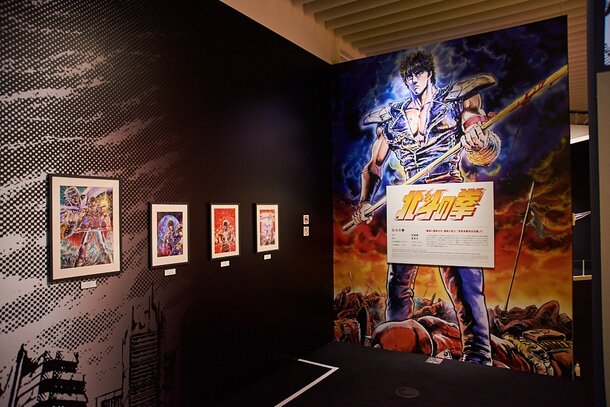 There are also a ton of exclusive displays that bring those larger-than-life moments and characters to fans in an entirely new way including Goku's kamehameha!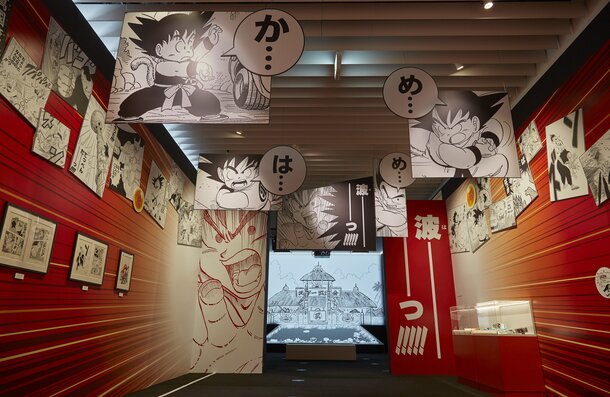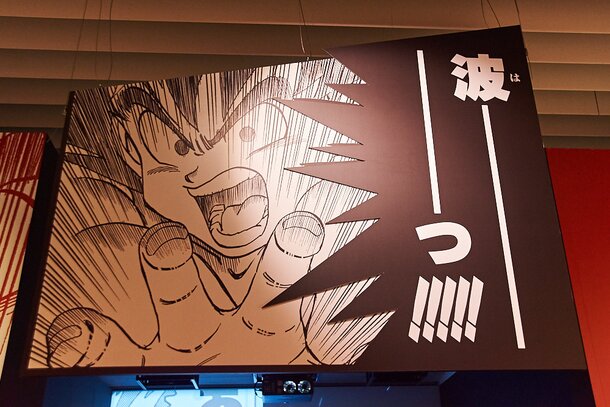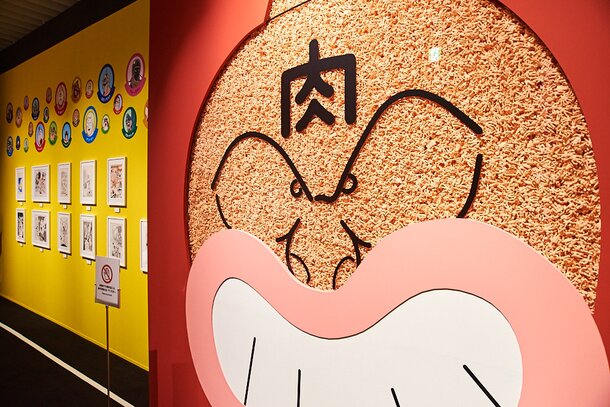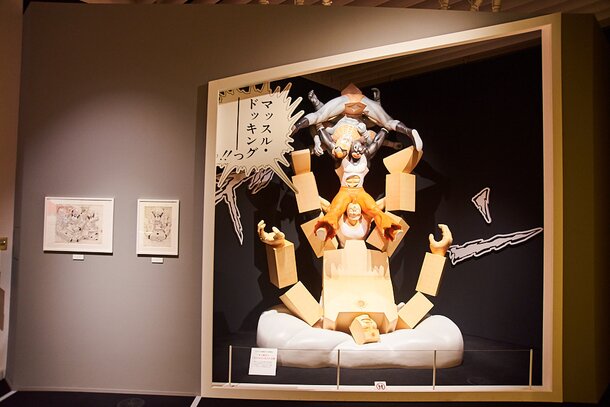 Don't miss out on the awesome selection of original merchandise either!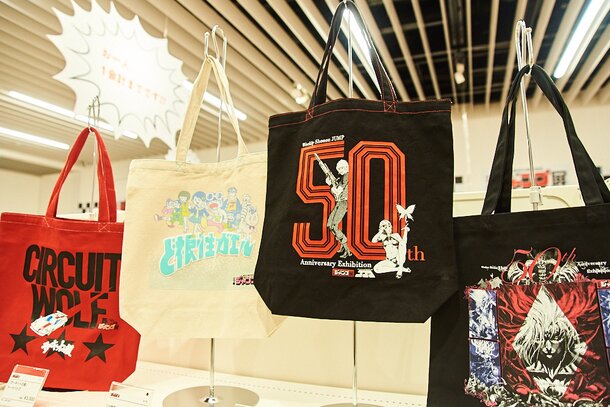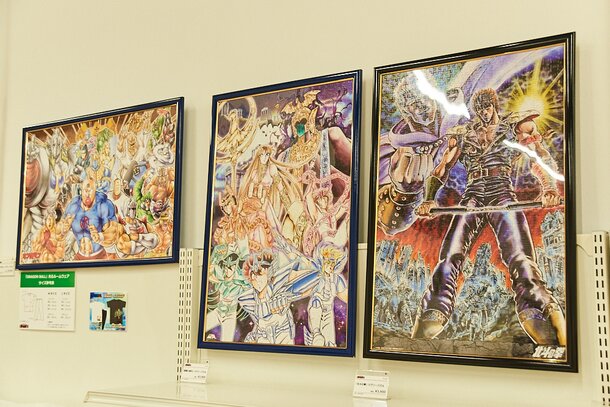 With almost 50 amazing years since the beginning of Weekly Shonen Jump, this event is about celebrating all manga titles that have touched and inspired fans. For those lucky enough to be in Japan, there's no better place to walk around and admire the amazing art and unforgettable stories than this fascinating event!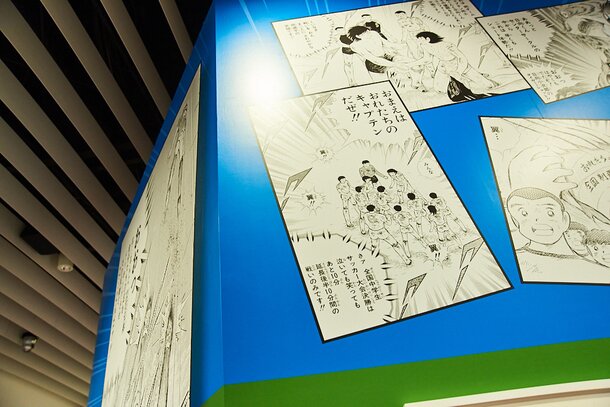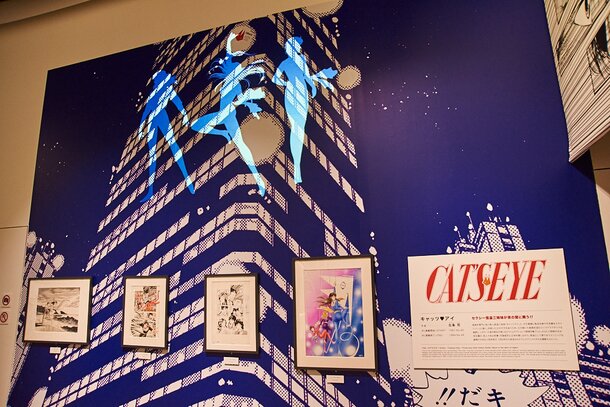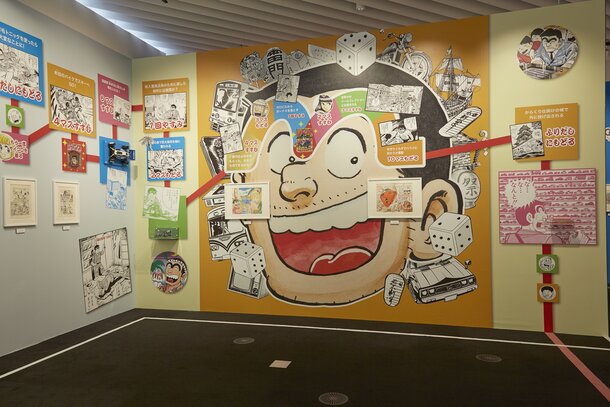 Check out our full album below for even more Shonen Jump goodness, and stay tuned for the upcoming exhibitions!
Weekly Shonen Jump Exhibition VOL. 1
Until Oct. 15
Location: Mori Arts Center Gallery, Roppongi Hills Mori Tower 52F, 6-10-1 Roppongi, Minato, Tokyo 106-6150
Hours:
10:00 am−8:00 pm (weekdays, last entry 7:30 pm)
9:00 am−9:00 pm (weekends/holidays & Aug. 14−18, last entry 8:30 pm)
*Closing extended until 10:00 pm on Sept. 30 for Roppongi Art Night 2017
Fees: 2000 yen (adults), 1500 yen (middle school/high school students), 800 yen (4 yrs old−elementary school students)
*Free for visitors under 4 years old
Official website: http://shonenjump-ten.com/
© 2017 Go Nagai / Dynamic Production ©BUICHI TERASAWA/A-GIRL RIGHTS ©池沢さとし ©今泉伸二 ©江口寿史 ©小畑健 ©貝塚ひろし ©鏡丈二・金井たつお ©梶原一騎・井上コオ ©小林よしのり ©コンタロウ ©新沢基栄 ©ちばあきお ©次原隆二/NSP 1982 ©寺島優・小谷憲一 ©遠崎史朗・中島徳博/太田出版 ©とりいかずよし ©中沢啓治 ©にわのまこと ©平松伸二 ©武論尊・原哲夫/NSP 1983 ©北条司/NSP 1981 ©北条司/NSP 1985 ©星野之宣 ©巻来功士 ©諸星大二郎 ©山川惣治・川崎のぼる ©ゆでたまご ©吉沢やすみ/オフィス安井 ©秋本治・アトリエびーだま/集英社 ©荒木飛呂彦&LUCKY LAND COMMUNICATIONS/集英社 ©江川達也/集英社 ©えんどコイチ/集英社 ©桂正和/集英社 ©牛次郎・リュウプロ/集英社 ©車田正美/集英社 ©佐藤正/集英社 ©三条陸・稲田浩司/集英社 ©SQUARE ENIX ©高橋陽一/集英社 ©高橋よしひろ/集英社 ©徳弘正也/集英社 ©鳥山明/集英社 ©バードスタジオ/集英社 ©萩原一至/集英社 ©武論尊・平松伸二/集英社 ©宮下あきら/集英社 ©本宮ひろ志/集英社 ©森田まさのり/集英社
©集英社
This is a Tokyo Otaku Mode original article with photography by Takemori S.