Mary and the Witch's Flower opened on July 8 as Studio Ponoc's 1st feature length film, and plans are being made to open it in 155 countries and regions. This is the newest work from director Yonebayashi Hiromasa, also known as the Studio Ghibli director behind When Marnie Was There and The Secret World of Arrietty.
The story follows Mary, a young girl who impulsively takes a "Witch's Flower", stolen from a country of witches, and she ends up dragging someone important to her into a terrible incident.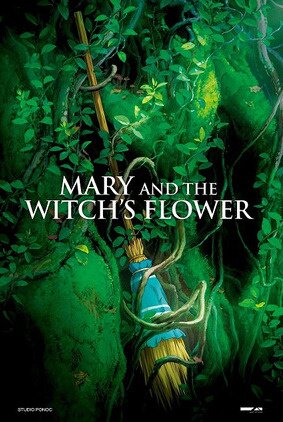 A special video with English subtitles was released at the same time to announce the overseas release. Anime fans all over the world will get the chance to see it officially in theaters!
Studio Ponoc producer Nishimura Yoshiaki also revealed the motivation behind the film: a young girl of around 5 years old at a Finnish film festival where they showed Ghibli film When Marnie Was There, who walked up shyly to get an autograph from director Yonebayashi. She was extremely happy to see the illustration of Marnie he drew for her.
In honor of that, this film will be released around the world to give children a chance to see hand-drawn animation from Japan. Expectations are sure to be high for this film after the success of The Secret World of Arrietty!
(c) 2017 Mary and the Witch's Flower Production Committee