Okada Mari, a scriptwriter known for her work on Anohana: The Flower We Saw That Day, MSG: Iron-Blooded Orphans, and The Anthem of the Heart, is taking the director's seat for the first time! Titled Sayonara no Asa ni Yakusoku no Hana o Kazarou, the film will be produced by P.A. Works ( True Tears and Hanasaku Iroha ) with Horikawa Kenji as producer and Shinohara Toshiya as chief director.
The teaser visual shows two characters walking through a vast meadow, clouds swirling over their heads. The promo shows us glimpses of a beautiful world and a long-haired girl, one of the two lone souls who find each other through this story.
Sayonara no Asa ni Yakusoku no Hana o Kazarou is slated for premiere on Feb. 24, 2018. The first advance tickets will be available from July 8 for 1,500 yen (tax included), and they will come with a bonus clear file featuring the teaser visual.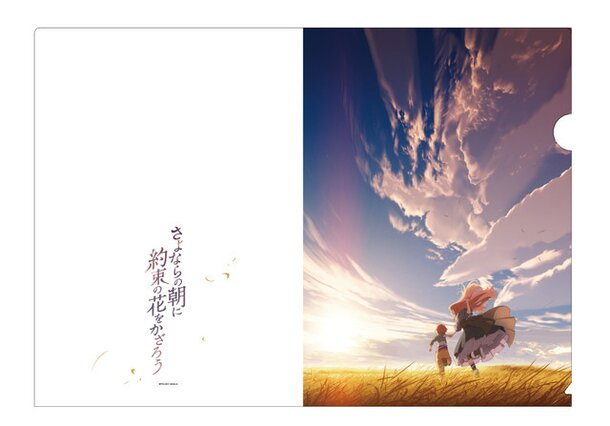 Born in 1976, Okada debuted as a scriptwriter in 1996, wrote her first anime script for DT Eightron in 1998, and even dabbled in writing for live-action in 2017. It's rare for scriptwriters to end up as anime directors, which makes us all the more eager to see what this movie holds~