Shinkai Makoto's hit movie Kimi no Na wa. is slated to hit the shelves on July 26, but only two special Blu-ray sets will come with hours of bonus content!
Fans will have their choice of either the Special Edition or Collector's Edition, both of which will cover a year in the filmmaking process of Kimi no Na wa. Buyers will also be treated to unused voice clips and commentary by RADWIMPS and the two main cast members Kamiki Ryunosuke and Kamishiraishi Mone.
While both vary in content, with the Special Edition boasting 6 hours of content and the Collector's Edition boasting 9 hours, either one is a must-have for fans who want an insider look at the process behind what became the highest grossing anime film in the world!
For a quick taste of the detailed and compelling material you can expect, check out this 10-minute presentation from Anime Expo 2016:
There, Shinkai gave a thorough history of Kimi no Na wa., starting with the moment he began to conceptualize the story. Other content included the making behind the mikomai (dance of the shrine maiden) scene, plus recording sessions for RADWIMPS, Kamiki, and Makishiraishi!
With all of that given in just 10 minutes at Anime Expo 2016, just think of all the cool and mind-blowing facts you could discover with hours to digest! A DVD release of Kimi no Na wa. is also scheduled to release that day, but clearly the blu-ray versions are best if you're curious about how the film came to fruition.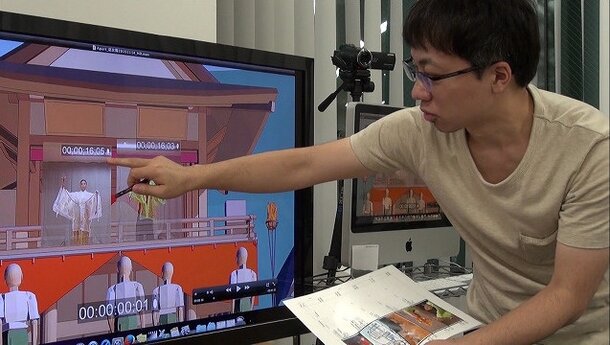 Kimi no Na wa. Blu-ray Collector's Edition
Discs: 5
Runtime: 516 minutes
Price: 12,000 yen
Your Name. Blu-Ray Special Edition
Discs: 3
Runtime: 312 minutes
Price: 7,800 yen
(C)2016 Kimi no Na wa. Production Committee