Attack on Titan: No Regrets, a popular spin-off focusing on Levi Ackerman, returns in full color this summer!

The cover illustrations showcasing Humanity's Strongest Soldier were revealed, as well: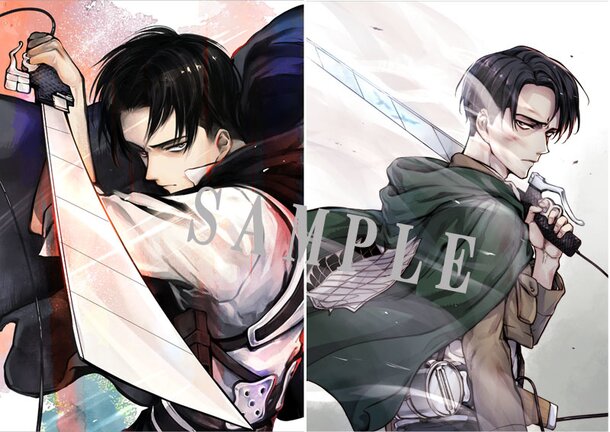 The new version will also feature a previously unpublished extra, which readers can enjoy in full color!
In addition, the first press limited edition even comes with a bonus mini original page replica in full color: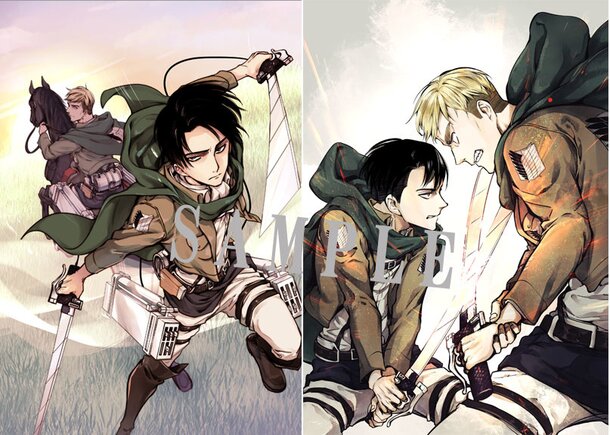 Based on a visual novel by Nitroplus written by Gun Snark, the manga is illustrated by Suruga Hikaru and originally ran from 2013 to 2014. The completed manga was published in two tankobon volumes and sold 1,500,000 copies in total.
Both volumes of the full color completed edition will release on June 9 and will be available for 900 yen each.
■ Details
"Attack on Titan: No Regrets Full Color Complete Edition"
Release date: June 9, 2017 (Vol. 1 and 2)
Size: B6
Price: 900 yen (+tax)
Original work: Isayama Hajime Attack on Titan
Story original concept: Gun Snark (Nitroplus)
Manga: Suruga Hikaru
Co-operation: Attack on Titan Production Committee
(C) Isayama Hajime, Suruga Hikaru, Kodansha / Attack on Titan Production Committee