Attack on Titan has partnered with Outdoor Products for some epic backpacks and tote bags! They're all available for reservation on Bandai's official webshop Premium Bandai until May 29.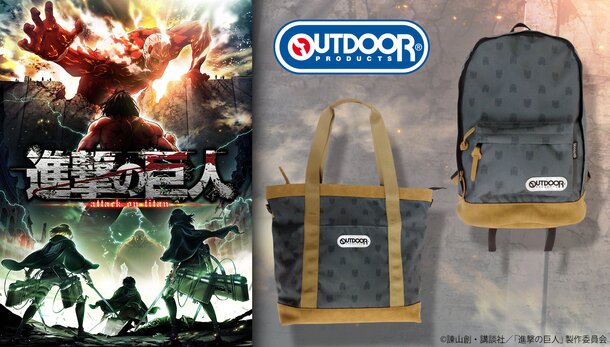 Inspired by the jacket and hooded green cloak of the Survey Corps uniform, the bags are made of an original fabric featuring the Survey Corps logo, reinforced with synthetic leather.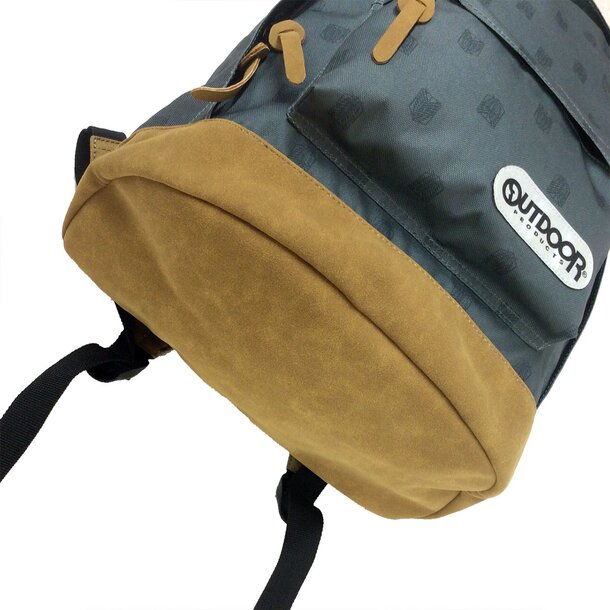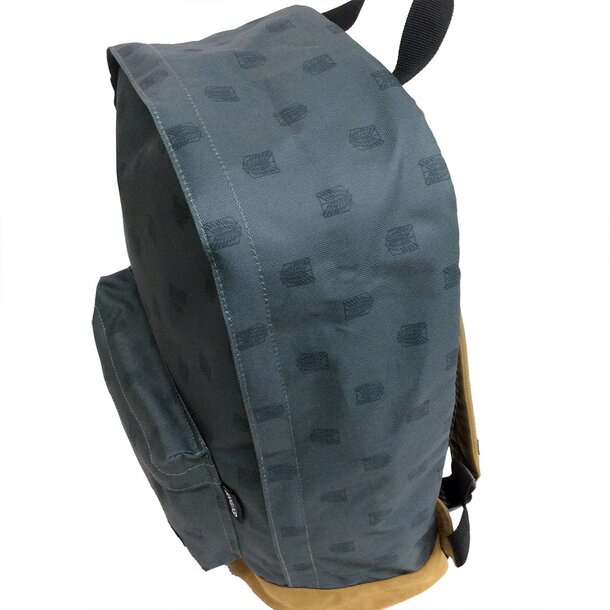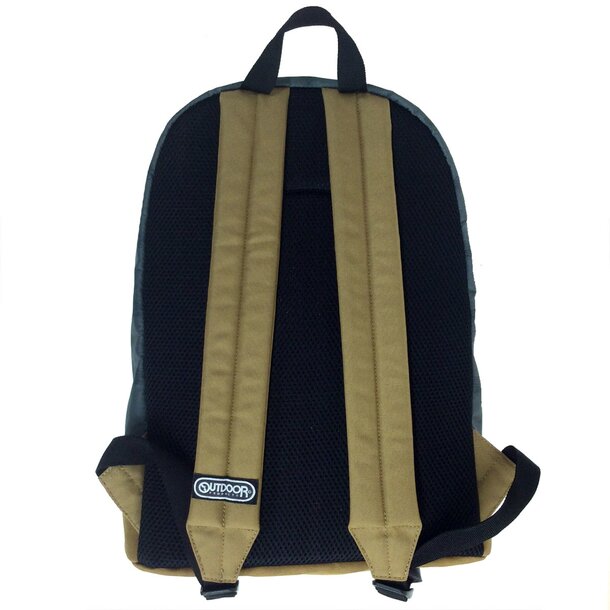 The backpack is big enough to fit a bagful of Sasha's favorite potatoes, making it ideal for casual outings as well as outdoor activities!
The tote can house documents up to B4 size, and it comes with a zipper on top to prevent spilling, a pocket both outside and inside, and a shoulder strap.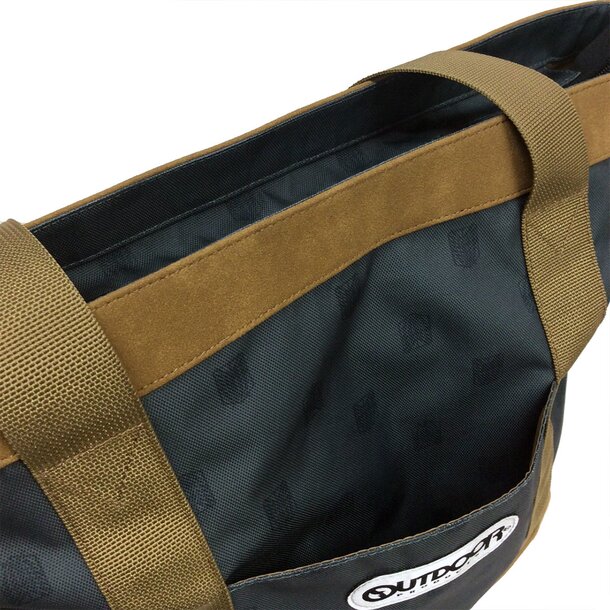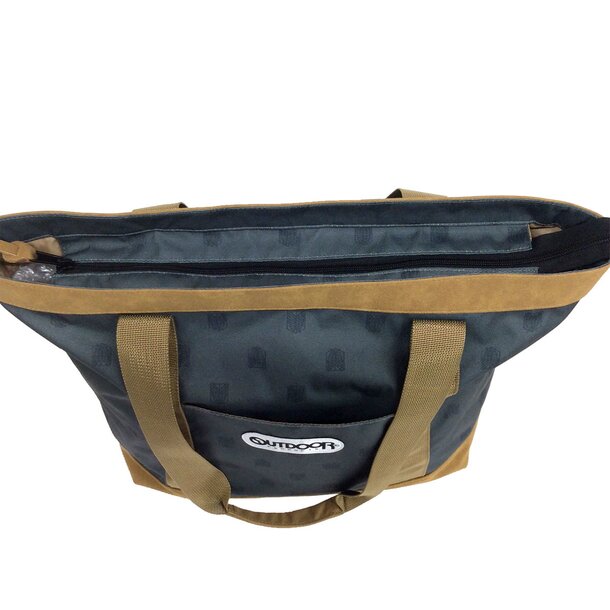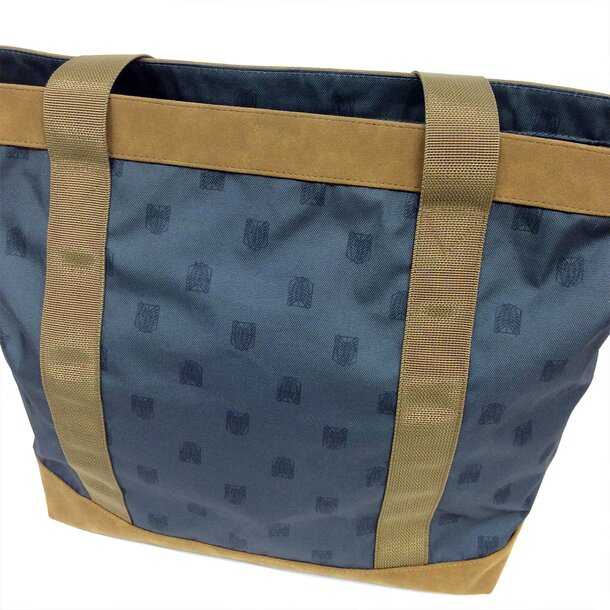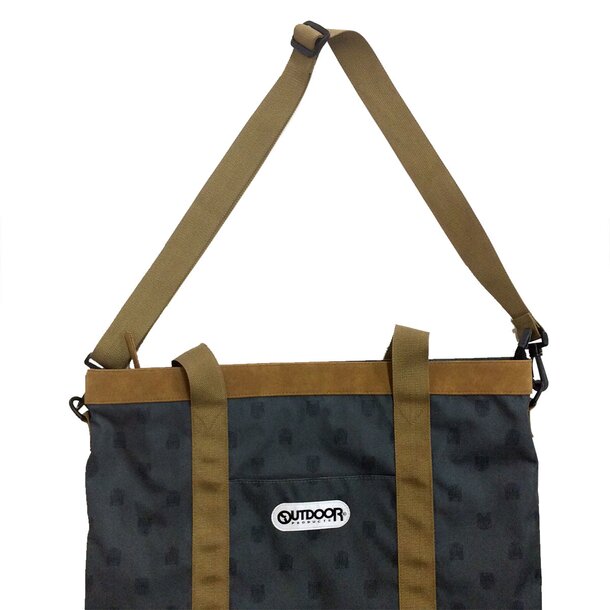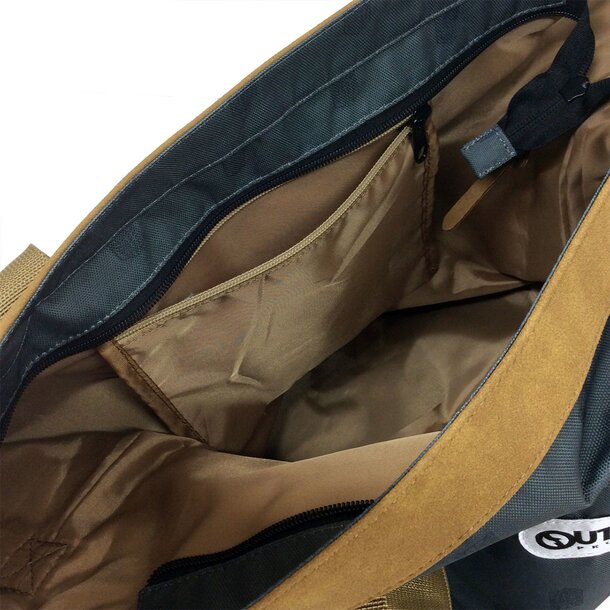 The best part about these pieces is that when you're wearing them it feels like you're donning the Survey Corps uniform and helping out your teammates~
Material: 100% polyester, synthetic leather
Country of manufacture: China
Target age: 15 and above
Vendors: Bandai Official Shopping Site Premium Bandai, pending
Reservation period: Apr. 27 (Thu) 1:00 pm ~ May 29 (Mon) 11:00 pm
Delivery: July 2017
(C) Isayama Hajime, Kodansha / Attack on Titan Production Committee