May marks the first tea harvest of the season, and Smile5 will be celebrating it with matcha-flavored sweets on their Marufuji Cafe Tennouji menu! There are two available which booth look ridiculously good: Uji Matcha Hotcakes and Uji Matcha Affogato.
Uji Matcha Hotcakes with Homemade Yuzu Jam (800 yen before tax)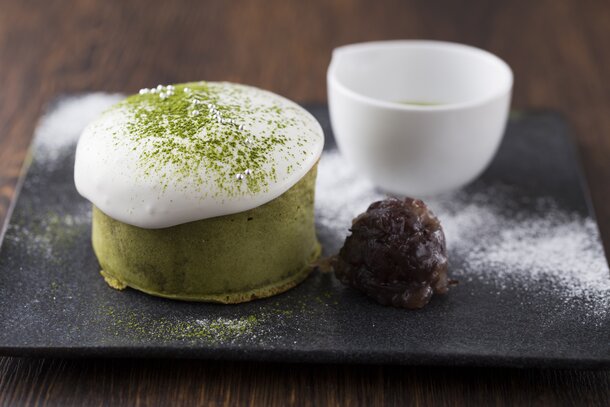 These fluffy hotcakes have homemade yuzu jam inside them and are topped with even fluffier soy milk whipped cream! They're then finished off with matcha and silver dragee for a cute presentation. The anko on the side is a specialty item, too, made using a blend of adzuki beans from Hokkaido! (Good luck taking your eyes away from the matcha on top of the hotcake, though~) For an extra 100 yen, visitors can also add some ice cream on top!
Uji Matcha Affogato Wrapped in Chocolate Dome (900 yen before tax)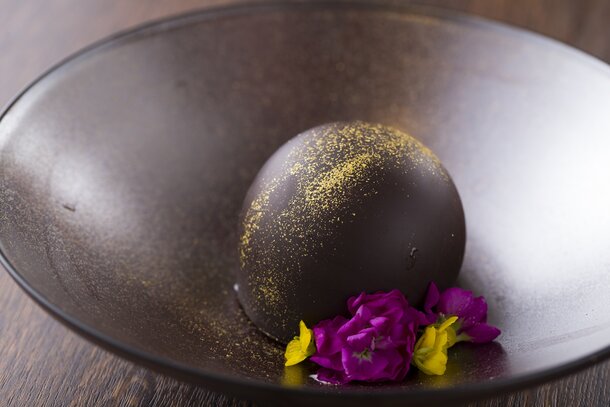 This treat is only available while supplies last! The chocolate dome is filled with a mix of vanilla and matcha ice cream and their specialty mixed anko, and the flower garnishes are edible, too!!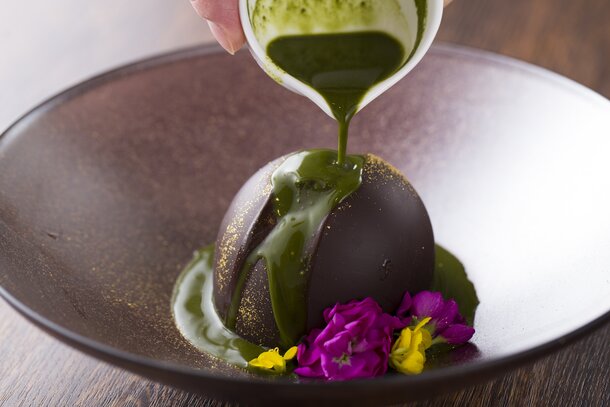 If you haven't tried affogato, the idea is basically that you have some hot espresso in a glass which you then pour over gelato or ice cream. The mix of hot and cold and sweet and bitter make it a really popular item~ Marufuji Cafe is putting their own twist on it here, giving visitors a hot matcha sauce to pour over the chocolate dome, but the inspiration is clear!
■ Shop Details
Name: Marufuji Cafe Tennouji North Entrance Shop
Address: Shinwa Kousan Building 1F Hidenin-cho 8-11 Tennouji-ku, Osaka-shi, Osaka-fu
Access: 1 minute walk from JR Tennouji Station North Exit
Telephone Number: 06-6773-0822
Closed Days: None
Business Hours: 11:00 am~9:00 pm (L.O. 8:30 pm)
Official Site: http://www.marufuji-dango.com/