A stylish Oxford shirt and ceramic mug based on Fate/stay night: Unlimited Blade Works went up for preorders on AMNIBUS on Apr. 1! This site focuses on goods that are meant for everyday use, so these would be a sweet way to bring some Fate/stay night into your everyday life!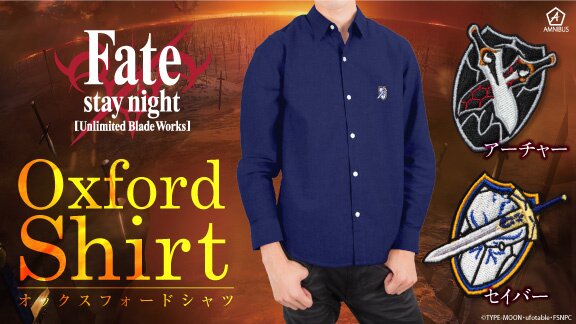 This stylish shirt comes in two versions based on Saber and Archer, each in a blue hue with a unique patch. The Saber version has a patch featuring Excalibur, while Archer's has one based on Kanshou and Bakuya.
Details
Price: 8,000 yen each (before tax)
Size: Mens' M/L/XL
Materials: 100% Cotton
▼ Changing Mug -Gate of Babylon-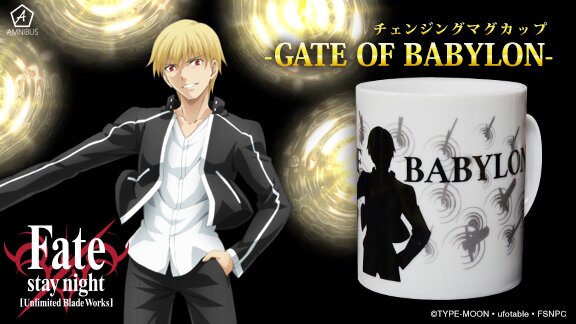 This mug actually has a secret! When you fill it with hot water, the Gate of Babylon appears using heat-sensitive ink! It gives this mug a regal feel.
Details
Price: 2,980 yen each (before tax)
Material: Ceramic