Fate/Grand Order: Chaldea Ace, the official guidebook to the first part of the smartphone RPG Fate/Grand Order, is released on Apr. 15!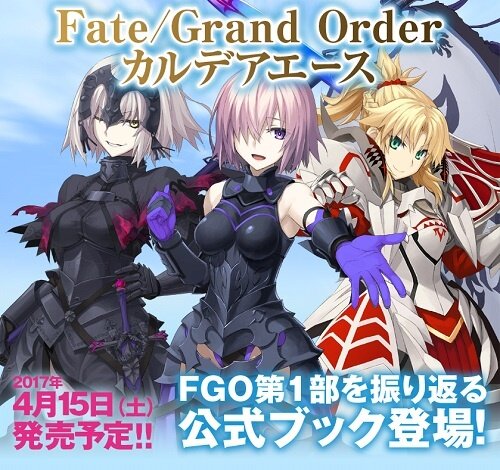 Starting off with round-table discussion with Nasu Kinoko, Takeuchi Takashi, and Shimazaki Nobunaga, who voices the protagonist Fujimaru Ritsuka, the volume also features an interview with Nasu Kinoko and Takeuchi Takashi, a mini interview with illustrators Wada Aruko and Konoe Ototsugu, Servant hero biographies, two novels ("Eirei Densho ~Jing Ke~" by Higashide Yuichiro and "Eirei Densho ~Elena Blavatsky~ by Sakurai Hikaru), and manga.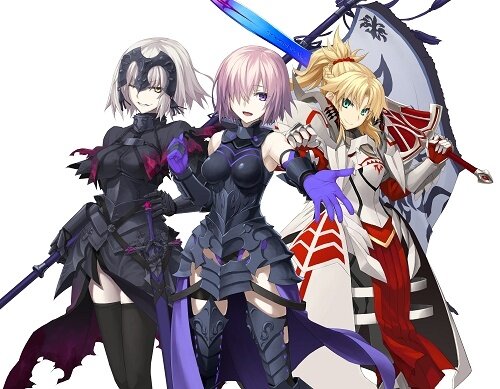 It also comes with a 72-minute drama CD titled "Eirei Densho Ibun ~ Gankutsuou Edmond Dantes~". Supervised by Nasu Kinoko and written by Sakurai Hikaru, it features Shimazaki Nobunaga as the Count of Monte Cristo, Hori Katsunosuke as Abbe Faria, Kakuma Ai as Concetta, Senbongi Sayaka as Ede, and Shouto Kashii as Father Angelo Braga. It also includes a settings illustration exclusive to the CD.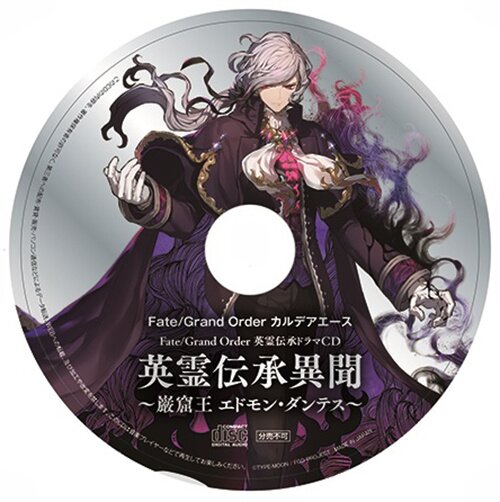 Fate/Grand Order: Chaldea Ace is available from Apr. 15 for 1,200 yen.
Fate/Grand Order: Chaldea Ace
Release date: Apr. 15
Price: 1,200 yen + tax
Publisher: Kadokawa
(c)Type-Moon / FGO Project