The special appreciation tickets being sold nationwide for the film Fate/stay night: Heaven's Feel will go on sale Feb. 18. Each comes with an original clear file with a brand new illustration.
The key visual is used on the front of the ticket for the first film. Its design is gorgeous, contrasting the flowers with heroine Matou Sakura.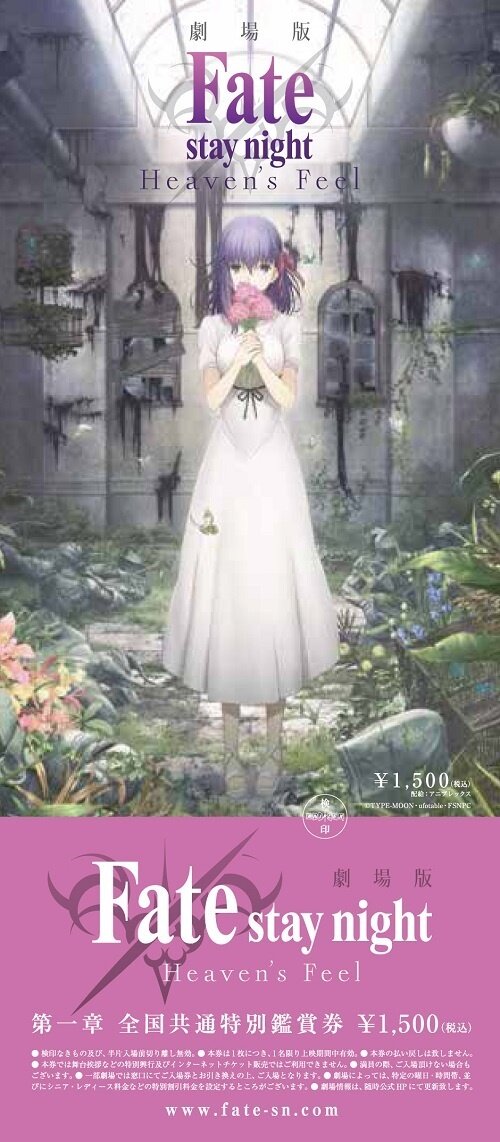 The special clear file features the three main female characters: Matou Sakura, Saber, and Tohsaka Rin. Cherry blossom petals appear on the back, too. Each ticket is 1,500 yen (tax included), and the bonus clear file is only available while supplies last.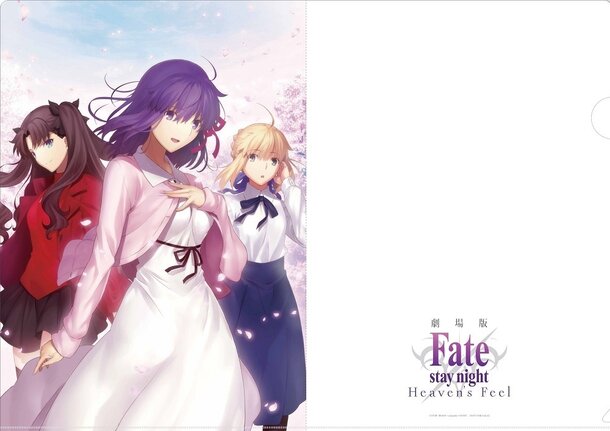 Fate/stay night: Heaven's Feel is based on the TYPE-MOON game Fate/stay night. This hit series has been adapted many times, but this is the first time Matou Sakura's route has been adapted. Three chapters will be released, and the first will open this year in 100 theaters nationwide, from northern Hokkaido to southern Okinawa.
The cast includes Sugiyama Noriaki as Emiya Shirou and Shitaya Noriko as Matou Sakura. Sudou Tomonori, who worked on The Garden of Sinners: Future Gospel and was the character designer for Fate/Zero and Fate/stay night: Unlimited Blade Works, will be the director, Kajiura Yuki, who worked on Fate/Zero and Mahou Shoujo Madoka☆Magica, will be doing the music, with Ufotable returning to work on the animation.
©TYPE-MOON, ufotable, FSNPC