A private screening of Sword Art Online the Movie: Ordinal Scale was held on Jan. 30 at Shinjuku Wald 9, and Matsuoka Yoshitsugu (Kirito), Tomatsu Haruka (Asuna), and director Itou Tomohiko all made appearances. Fans are now more excited than ever for the Feb. 18 release date.
The screening was held in the morning on a weekday, but that didn't stop a large turnout of fans. The guests appeared on stage wearing the new AR device from the film, the Augma. Director Itou explained, "This Augma was designed by the Creative Center at Sony. They're a device for AR that has been a hot topic this past year! They're highly polished, and they may just grow in popularity in the near future."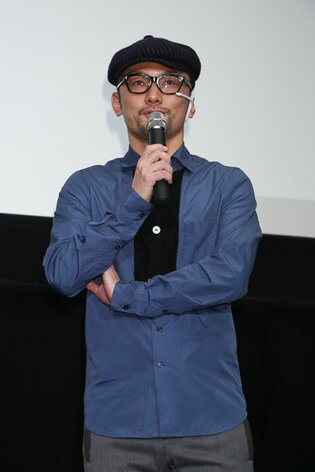 Matsuoka (Kirito) commented about the film, saying, "Sword Art Online the Movie: Ordinal Scale is like a compilation of Sword Art Online. I hope that it touches your hearts." Tomatsu also said, "This is an original story by the series creator Kawahara Reki, and I've been excited about it since receiving the script. A major development is waiting for you, I hope everyone enjoys it."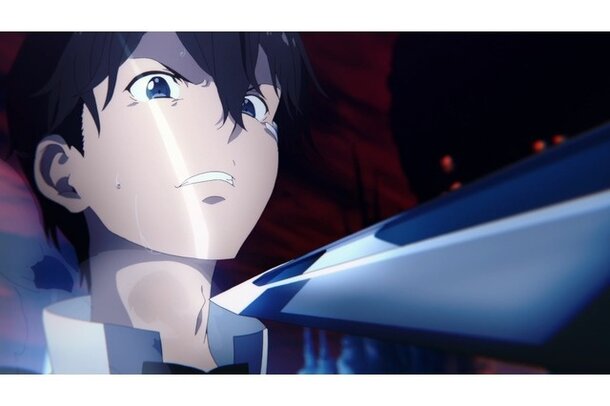 A question about what everyone would do if the Augma existed in the real world also came up. Matsuoka had a big response, saying, "I'd like to turn the road from my home to work into a dungeon, and make every day an adventure." Tomatsu said, "When I record, I tend to act with my whole body, so I'd like to be able to actually see the script using an Augma and free both of my hands." Matsuoka nodded to that answer. Last but not least, director Itou said to the fans, "It's finally time for the moment you've been waiting for! I hope you enjoy it until the very end of the credits!" before the stage event ended as a huge success.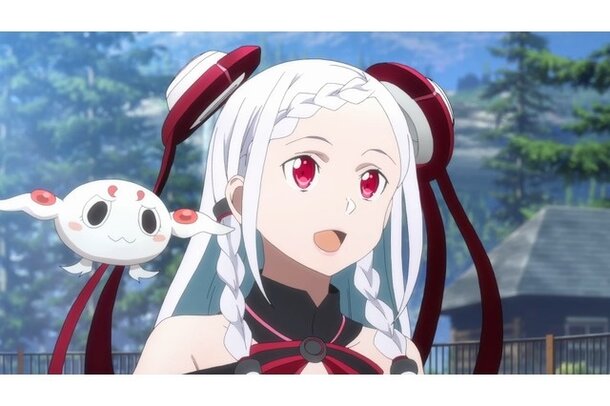 Sword Art Online the Movie: Ordinal Scale Private Screening
Date & Time: Jan. 30 at 11:30 am
Location: Shinjuku Wald 9
Guests: Matsuoka Yoshitsugu (Kirito), Tomatsu Haruka (Asuna), director Itou Tomohiko
Cast Comments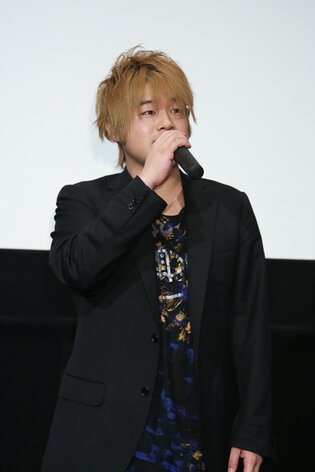 Matsuoka Yoshitsugu:
"Sword Art Online the Movie: Ordinal Scale can really be seen as a Sword Art Online compilation! It's so well-written that I still feel moved three months after recording, and there's so much passion behind the art, like the artists would rather draw than sleep - I hope you enjoy it!"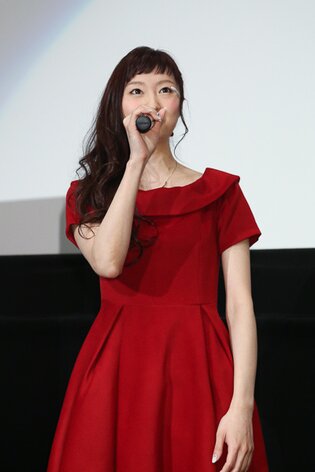 Tomatsu Haruka:
"The charm of this movie is the excitement that this world could become a reality. There are so many highlights like the slight difference between AR compared to the VR we've seen before now, and the different connections between the characters. I hope you like it!"
Sword Art Online the Movie: Ordinal Scale Details
Opening Nationwide on Feb. 18
Distribution: Aniplex
Running Time: 119 minutes
©2016 Kawahara Reki / Kadokawa, ASCII Media Works / SAO MOVIE Project