There are thousands and thousands of otaku, all across the globe, that love cosplay as much as you do. Isn't it time you connected with them?
In the past, logistics like where to meet and how to communicate with them would have presented a problem. Now, we're in an era of globalization where awesome new online platforms like Cosplayers.Global make it easier than ever to connect with like-minded friends across the world!

Recently launched on Apr. 7, Cosplayers.Global (C.G) is an SNS (Social Networking System) that provides a means for cosplaying otaku to connect wherever they are in the world. Breaking down those pesky language barriers, C.G is currently available in Japanese, English, Chinese, Spanish, Portuguese, Korean, Thai, Indonesian, and Russian.
The platform highlights the newest and hottest cosplays by various users, with daily and weekly rankings. Leave a heart on their photos to show your support, even if you don't speak their language. If you're looking for something specifically, simply search the character or series name. With C.G's multilingual support and unified tagging system, all posts are tagged appropriately so searching a term or phrase like "TOM Is The Best" would bring up equivalents for it in every language!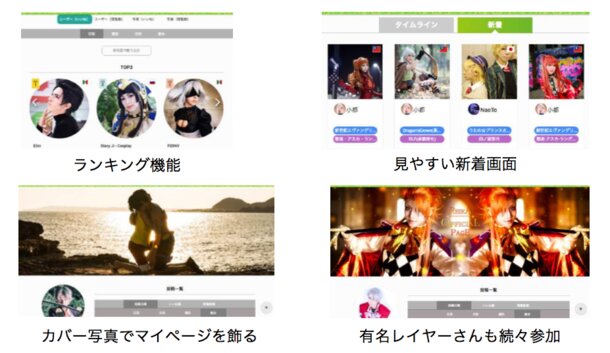 Cosplayers.Global also reports the latest cosplay news, events, and trends. Covering everything from the cosplay summits, to fan-favorite anime series, to upcoming goods, to cast interviews, you and countless other otaku will keep on the up-and-up so you don't miss out on anything!
Other fun features includes a heat map to keep track of cosplayers around the world, a birthday calendar to track that special day of your favorite characters, and event declarations to let your friends and followers know where they can catch you cosplaying next!
Since Cosplayers.Global only just released in Apr. 2017, they haven't actually reached their final form yet. They've already announced they plan on adding support for two other languages, plus other exciting services in the future!
We could go on, but really, the fun is in trying it out for yourself!