Ever since ancient times, Japanese heroes and famed warriors have been celebrated in beautiful ink paintings depicting their glorious battles or heroic deeds. Well known artist Kojo Masayuki, who previously turned his attention to the heroes of the Star Wars universe, has now decided to honor Marvel's superheroes with a series of beautifully designed works of art.
Iron Man is depicted in a powerful pose fully bringing out the details of his very modern armor.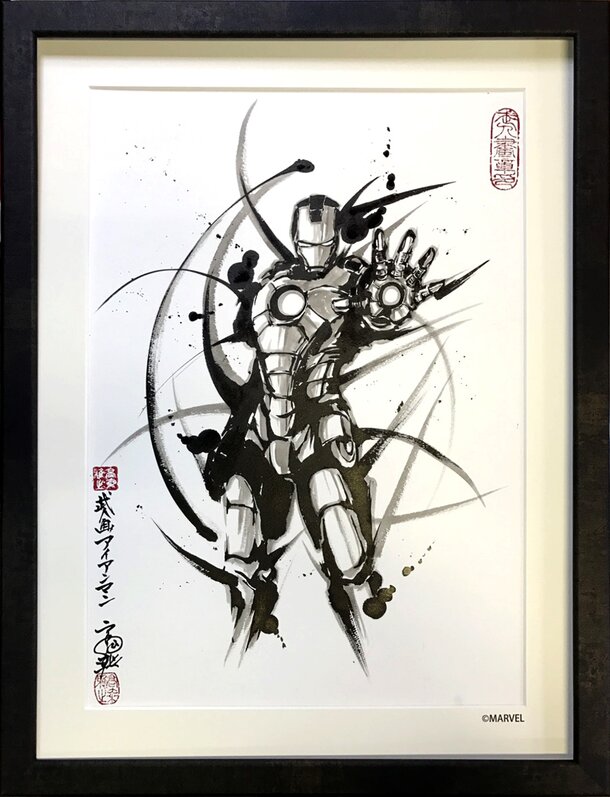 Captain America is caught in a moment of high action throwing his famous shield out in front of him.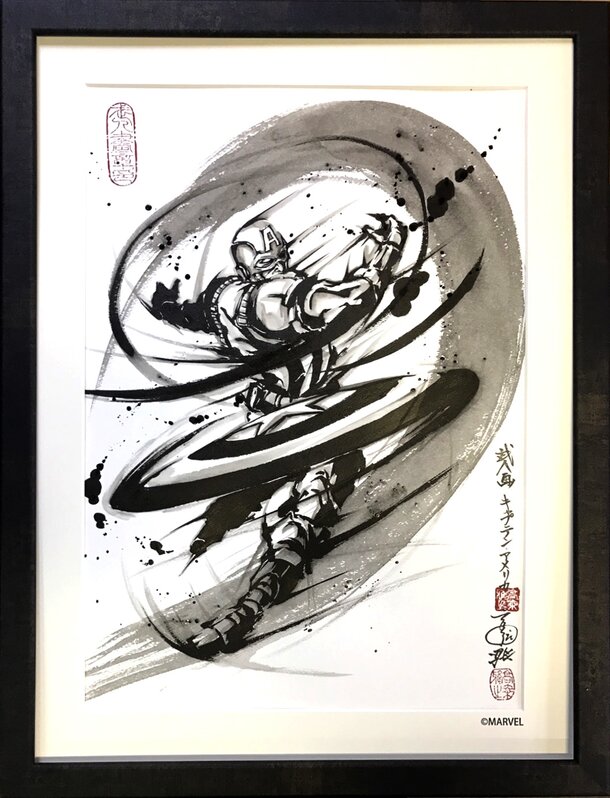 Finally, Spider-Man is shown furiously spinning webs.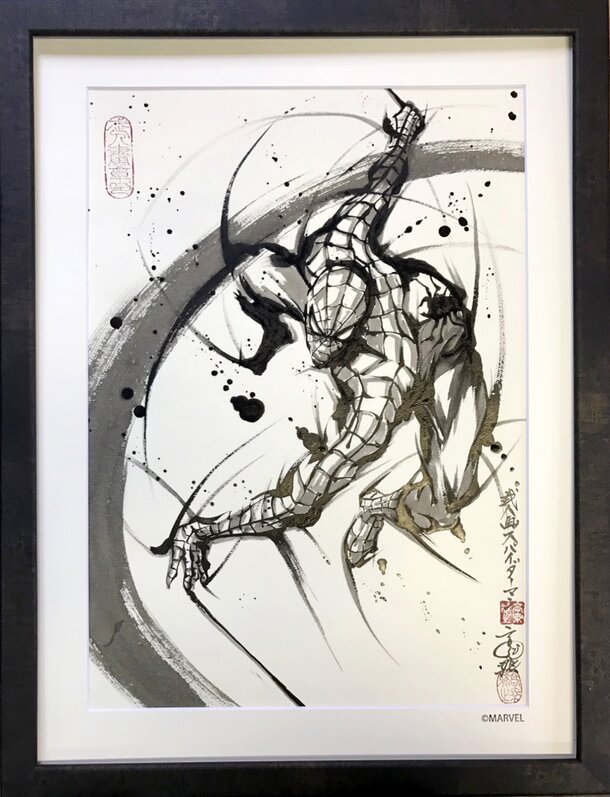 There are seven prints available in total - two Iron Man, two Captain America and three Spider-Man with pre-orders available at Kojo's "Japan Pride" exhibition. Other merchandise featuring the designs including iPhone cases and acrylic standees are also expected to be available in due course.