Located around the coast of Miyazu city in Kyoto prefecture, Amanohashidate is one of the three great scenic views of Japan along with the islands of Matsushima, Miyagi and the torii at Itsukushima Shrine.
Amanohashidate is a sandbar that connects the two sides of Miyazu Bay, and it's around 3.3 km long. It's a beautiful site that attracts visitors from all over, many of whom hike around the area! Check out the pictures below to catch a glimpse of it.
Gorgeous, right? Well, it's about to become an even more enjoyable place thanks to a collaboration between Pokémon GO and the Amanohashidate Sightseeing Association! The two have come together to create an incredible map designed for Pokémon trainers visiting the area. Not only does it have the major must-see tourist spots, but the local gyms and major Pokéstops to visit!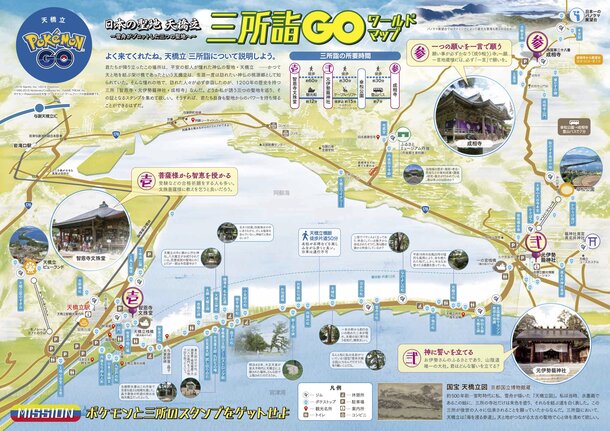 It seems like we can look forward to more plans by Pokémon GO to keep us playing and training~