The anime adaptation of the award-winning Zero kara Hajimeru Mahou no Sho begins Apr. 2017!
Written by Kobashiri Kakeru, the story follows the adventures of a tiny witch named Zero, who seeks out the help of a nameless half-beast mercenary. In exchange for her promise to return him to his original human self, the two set out to retrieve the stolen "Book of Zero", which possesses such grand power that it can even dismantle the world. Anticipation for the series is high, especially considering that the light novel won Grand Prize at the 20th annual Dengeki Novel Awards in 2014.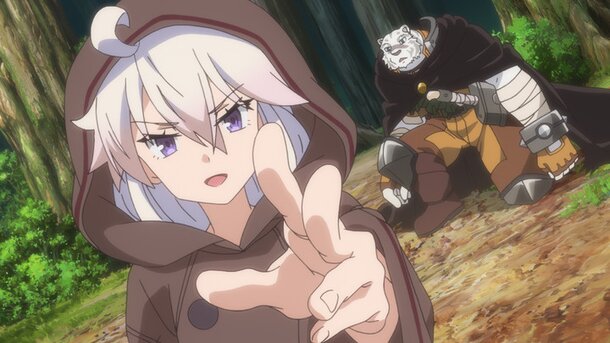 White Fox Studio (responsible for Steins;Gate, Re:Zero - Starting Life in Another World, and Matoi the Sacred Slayer) will be producing the anime, while Hirakawa Tetsuo (director of Kawa no Hikari and Hori-san to Miyamura-kun) will be directing it.
Hanamori Yumiri (Gin Minowa from Yuki Yuna is a Hero) has been cast as witch Zero, with Koyama Tsuyoshi (Orga from Akame ga Kill!) cast as the beast mercenary. Taichi You, Katou Masayuki, and Koyasu Takehito joins the growing list of cast as well.
In preparation for the upcoming premiere, the internet radio station Onsen will stream a new show titled "Zero no Sho Radio." It kicks off its first broadcast on Apr. 8 with Hanamori, Koyama, and Taichi as guests! The trio will also attend AnimeJapan 2017 (held from Mar. 23 to Mar. 26) to appear as guests as Kadokawa and Tokyo MX's booths!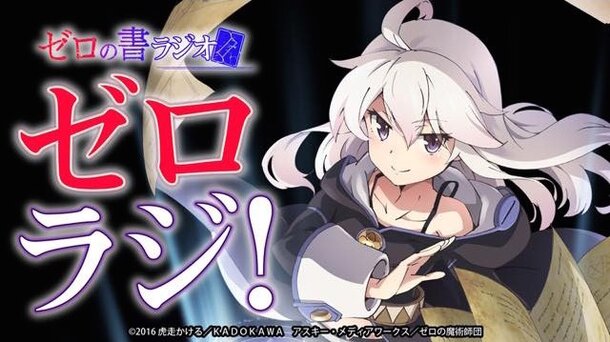 With all this publicity and big names, it's hard not to be excited - we certainly are!
Zero kara Hajime Mahou no Sho
Begins Apr. 10, 2017
© 2016 Kobashiri Kakeru / KADOKAWA / ASCII Media Works / Zero no Majutsushi Group