Ever cried buckets watching anime? Japanese netizens voted on some of the saddest, most emotional anime movies and here they are!
3. Crayon Shin-chan: The Storm Called: The Adult Empire Strikes Back (42 votes)
After visiting an exhibition of the 20th century, adults suddenly start acting like children, and it falls onto Shinnosuke and his friends to bring their parents back without being captured. And this wasn't even the only Crayon Shin-chan movie in the top 10!
2. Your Name (44 votes)
Mitsuha, a girl living in rural Japan and Taki, a high school student in Tokyo are complete strangers leading entirely different lives far from each other. Imagine the surprise when one day they wake up in each others' body! This sweet tale is likely to melt anyone's heart with its twists and turns and bewitching scenery director Shinkai Makoto is so well-known for.
1. Grave of the Fireflies (117 votes)
Directed by Takahata Isao, the co-founder of Ghibli, this film follows two siblings as they struggle to survive the war. This piece is often used for war and moral education in Japanese elementary schools, leaving tears in its wake as it depicts the harsh realities of war and people with painful accuracy. It must have had quite an impact if it got more than twice as many votes as the next in rank…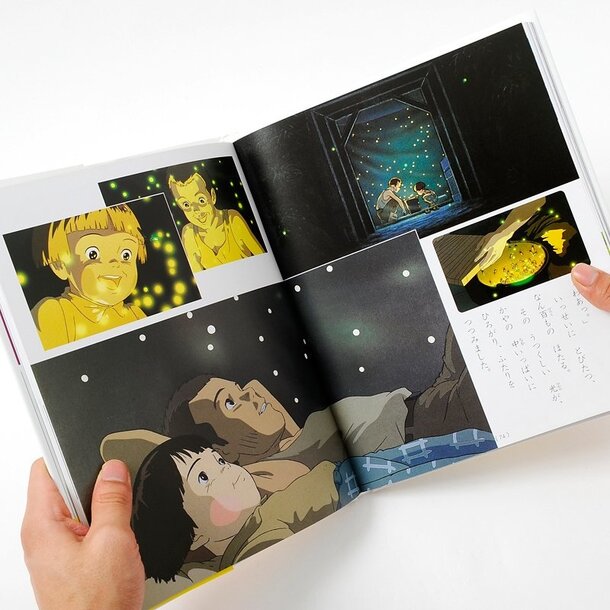 The survey wasn't limited to Japanese anime, though: Big Hero 6 and Toy Story 3 also made it to the top 10.
10. 5 Centimeters per Second (24)
9. Stand by Me Doraemon (28)
8. One Piece: Episode of Chopper: Bloom in the Winter, Miracle Sakura (28)
7. Toy Story 3 (29)
6. Big Hero 6 (34)
5. Crayon Shin-chan: The Storm Called: The Battle of the Warring States (35)
4. A Dog of Flanders (40)