Moso Calibration's "Sakurairo Diary" has been selected for the ending theme tune of Aniplex's Saekano: How to Raise a Boring Girlfriend Flat anime, which begins broadcasting on Apr. 13. The lyrics for the song were written by the group's members and Sawai Miku, who handled the ending theme for the anime's first season.
Moso Calibration will also be taking to the Red Stage at AnimeJapan 2017 on Mar. 25 for a special Saekano: How to Raise a Boring Girlfriend Flat event but the song is set to receive its first performance at the group's Mar. 12 Shibuya WWW X live concert (tickets on sale now).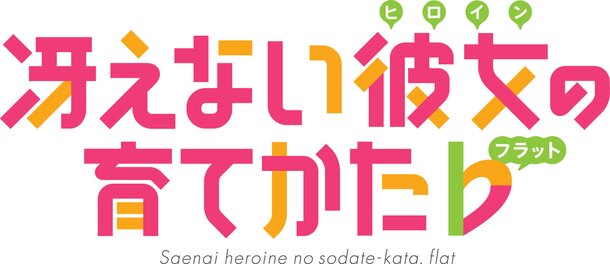 Saekano: How to Raise a Boring Girlfriend Flat is the second season of the TV anime adapted from the light novel series by Maruto Fumiaki and Misaki Kurehito. Season one was broadcast as part of the Noitamina programming block from Jan. 2015 and season two is set to air via Fuji TV's Noitamina every Thursday from Apr. 13.
Title: Saekano: How to Raise a Boring Girlfriend Flat
Broadcast dates: From Apr. 13 as part of Fuji TV's Noitamina programming slot
Ending theme: "Sakurairo Diary" by Moso Calibration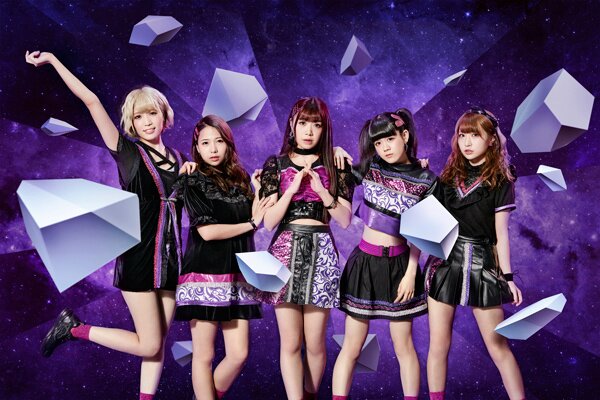 Moso Calibration is an idol unit attached to Akihabara Dearstage which made its debut in Jun. 2016 on Sony Records. The group has released four singles, including "Geki Yaba∞Bokkan", which was used as the ending theme for the Time Bokan 24 anime.
"Sakurairo Diary" will be Moso Calibration's fifth single and is set for release on Jun. 14. Last year's concerts included Zepp Tokyo and Shinkiba Studio Coast and in Feb. 2017 the group made their first overseas appearance in Hong Kong.
Live concert information:
Mar. 12 at Shibuya WWW X doors: 5:30 pm, show: 6:00 pm
"Sakurairo Diary"
Release date: Jun. 14, 2017
First press limited edition (CD+DVD) SRCL-9424~9425 1,574 yen (excl. tax)
Regular edition: (CD) SRCL-9426 yen 1,204 (excl. tax)
Limited edition anime edition: (CD+DVD) SRCL-9427~9428 1,574 yen (excl. tax)
Creative team:
Original light novel: Maruto Fumiaki
Original Character design: Misaki Kurehito
Director: Kamei Kanta
Assistant Director: Kawakoshi Takahiro
Series Composition/script: Maruto Fumiaki
Character Design: Takase Tomoaki
Art Setting: Narita Iho
Color Design: Hokari Kanako
Director of Photography: Tozawa Yuichiro
Sound Director: Fujita Akiko
Music: Hyakkoku Hajime
Production: A-1 Pictures
Opening Theme: Stella Breeze by Luna Haruna
Ending Theme: Moso Calibration
Cast:
Aki Tomoya: Matsuoka Yoshitsugu
Sawamura Spencer Eriri: Oonishi Saori
Hyodo Michiru: Yahagi Sayuri
Hashima Iori: Kakihara Tetsuya
Kato Megumi: Yasuno Kiyono
Kasumigaoka Utaha: Kayano Ai
Hashima Izumi: Akasaki Chinatsu
Introduction:
Otaku high school teacher Aki Tomoya's life changes when he runs into pupil Kato Megumi and decides to work on a visual novel with Megumi as the heroine. He then recruits fellow pupils Sawamura Spencer Eriri and Kasumigaoka Utaha to help him to found the company "blessing software", eventually adding Hyodo Michiru to handle the music leading them closer to their goal of completing the game, but with winter Comiket fast approaching will they make it in time?
How to Raise a Boring Girlfriend
Author: Maruto Fumiaki
Illustrations: Misaki Kurehito
Volumes 1 - 11 published by Kadokawa
Fan Disks: Vol. 1 - GS (Girl's Side) Vol. 1-2
Vol. 12 released March 18, 2017
How to Raise a Boring Girlfriend
Author: Moriki Takeshi
Monthly Dragon Age (Kadokawa), volumes 1 - 8
How to Raise a Boring Girlfriend
Author: Musha Sabu
Monthly Big Gangan (Square Enix), volumes 1 - 6
Volume 7 released March 18, 2017
How to Raise a Boring Girlfriend
Author: Niito
Three volumes
©2017 丸戸史明・深崎暮人・KADOKAWA ファンタジア文庫刊/冴えない♭な製作委員会