When was the last time you let loose and just drew out whatever was in your mind? Sometimes, we all need a little freedom to engage in the pure joy of expression, whether it's a quick sketch or simply a random scribble!
Based on this philosophy, Pentel has brought to us the Ginza Rakugaki Café & Bar - a place where there are no restrictions on where you can draw! No, we're not kidding. Visitors are free to draw on pretty much anything they can get their hands on, including furniture, props and even the head of the place, Dr. Canvas!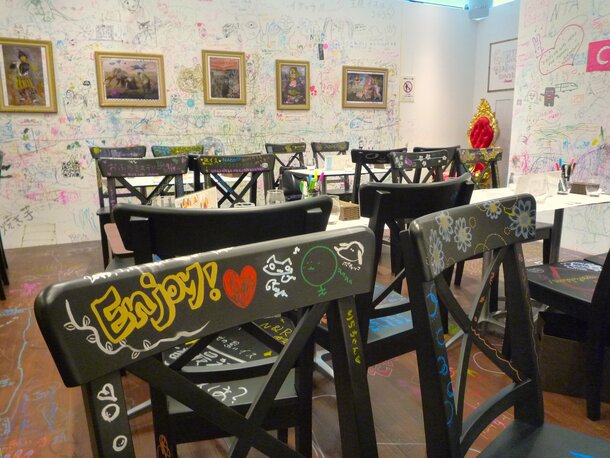 The word rakugaki can mean scribble, scrawl or graffiti - so there's no need to feel that anything you do has to be a masterpiece. It's enough to simply put pen to paper (or floor, chair or wall!) and let it all out.
Judging by the massive success of the first two times this limited-time café was held, visitors have taken to this way of thinking with great enthusiasm. The concept from last time was a rakugaki art museum, but how about this year?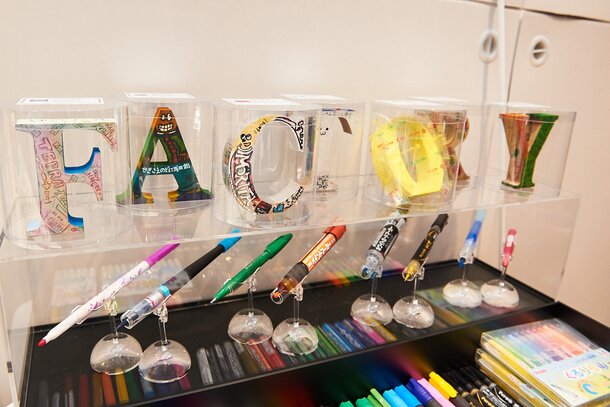 You guessed it - a rakugaki factory! According to Dr. Canvas, it also serves as a research facility, so visitors are free to experiment with drawing and doodling to their hearts' content. Just know, however, that the results are always going to be a whole lot of fun!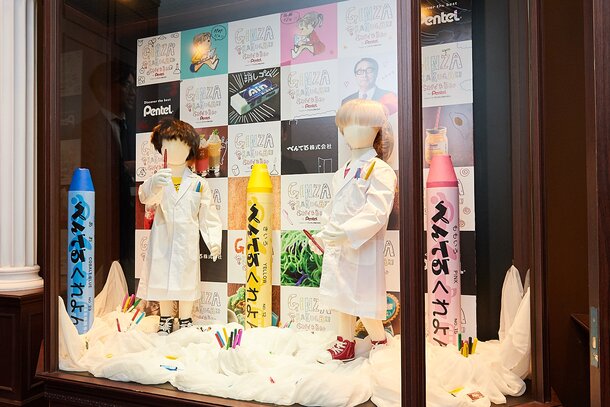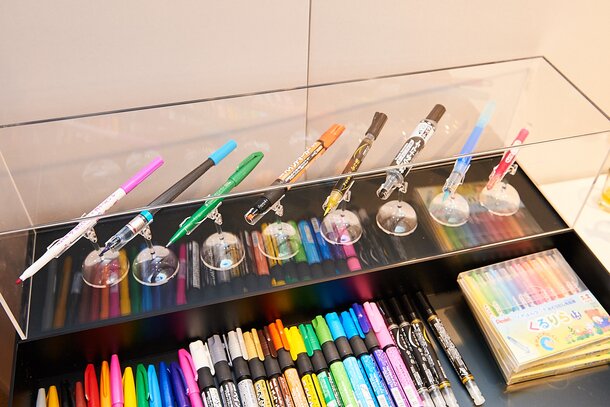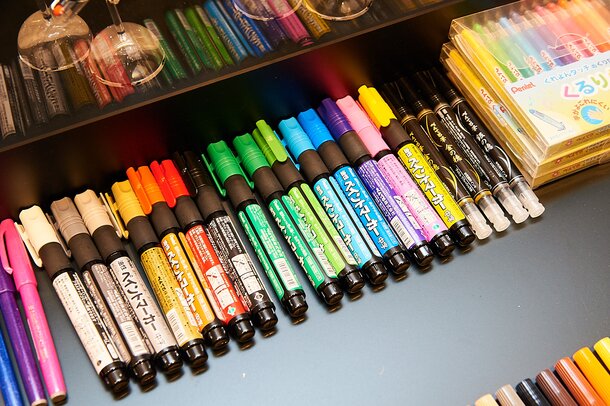 The café also offers an assortment of dishes that are equally fun to interact with!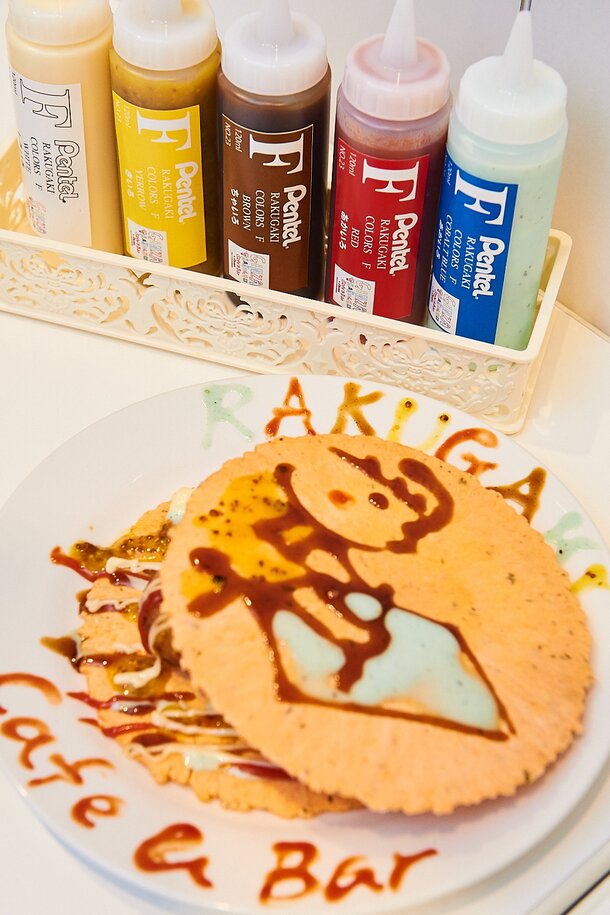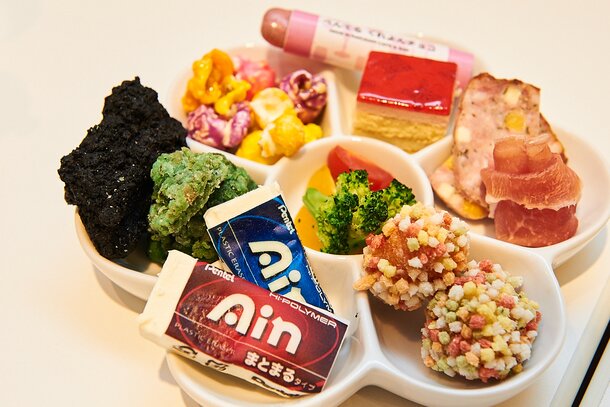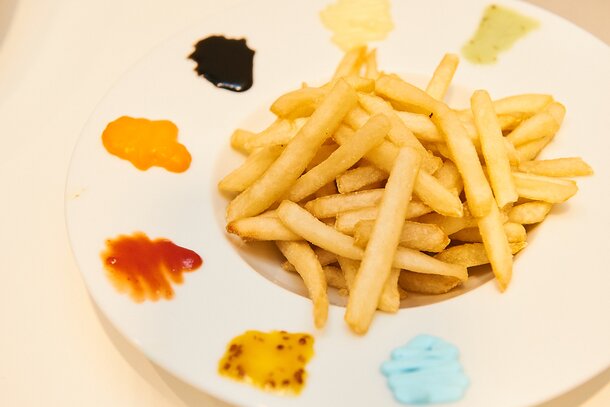 You may be thinking that it's difficult to draw in liquid form, but don't worry - Pentel's got it all covered with these creatively designed drinks.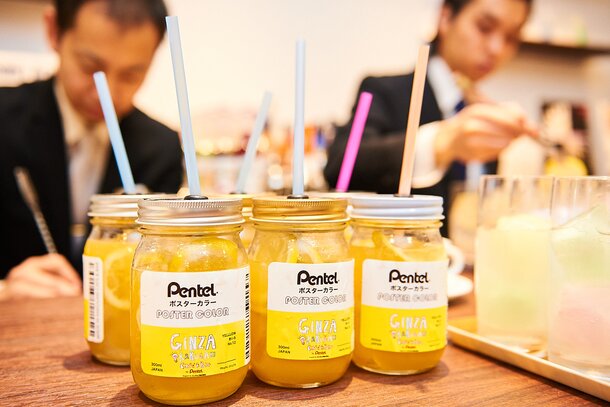 After having far too much fun playing with our food, we finally ventured into the research lab. What we found was a shelf of books just waiting to be filled with the latest rakugaki experiments.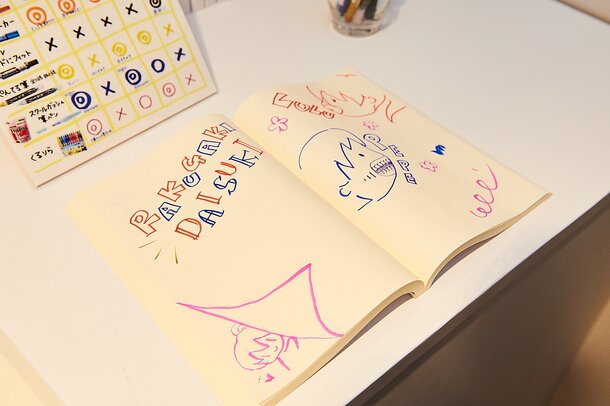 We were also lucky enough to get a sneak peek at another great feature. As if the glorious freedom and awesome dishes weren't cool enough, on selected nights visitors can go wild in a glow-in-the-dark rakugaki bar!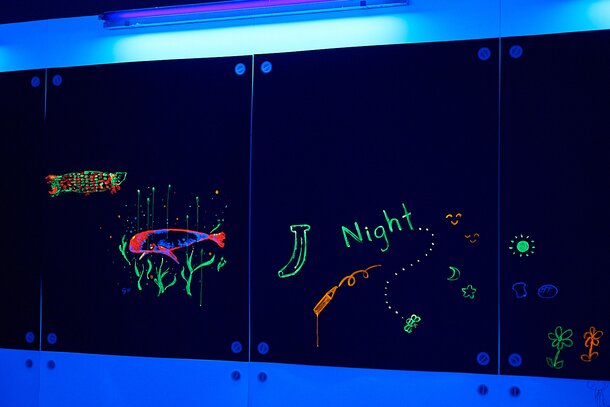 For those who just can't get enough, many more events and workshops will be held, including creating your own original ink, pens, and tote bags, and unleashing your creativity loose on the mad scientist who runs the place!
Whether you think of yourself as a creative person or not, it's always important to be able to express yourself. Through this café, Pentel aims to give everyone the chance to enjoy creating and expressing anything they want with all the freedom, honesty and fun that a child would have - and we have to say that they've nailed it.
For more rakugaki excitement, take a look at the rest of our photos down below!
Ginza Rakugaki Café & Bar by Pentel
Open every day until Mar. 31
Opening hours: 12:00 pm–5:00 pm (café), 6:00 pm–11:30 pm (bar)
*Last orders at 4:30 pm (café) and 11:00 pm (bar)
Address: NOCO 7F, 5-6-5 Ginza, Chuo, Tokyo 104-0061
Official site: http://pentel-rakugaki.jp/
This is a Tokyo Otaku Mode original article with photography by Hara T.