Bandai's Event & Location Development Department is renewing the main menu at the official Gundam Cafe Akihabara (Tokyo) and Gundam Square (Osaka) on Jan. 25! There are also exclusive menus in each store!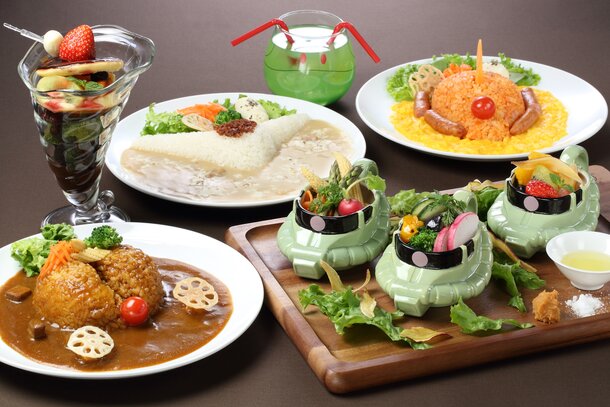 ■ Contents
The new main menu features characters and recreates eating scenes from nine different series including Mobile Suit Gundam, the very first series, Mobile Suit Gundam Unicorn, and the currently ongoing Mobile Suit Gundam: Iron-Blooded Orphans. Menu items include the "A Baoa Qu Parfait" (¥734), a fruit dorayaki parfait based on the climactic battle of Char and Amuro from the original series, the "Mass Produced Zaku Salad" (¥842) with seasonal veggies and fruits placed in three ceramic Zaku heads, and the "Sleggar Burger ~I Want You to Eat It~" (¥950), made after the burger Sleggar Law was eating in the first series to give you a real taste of the world of Gundam!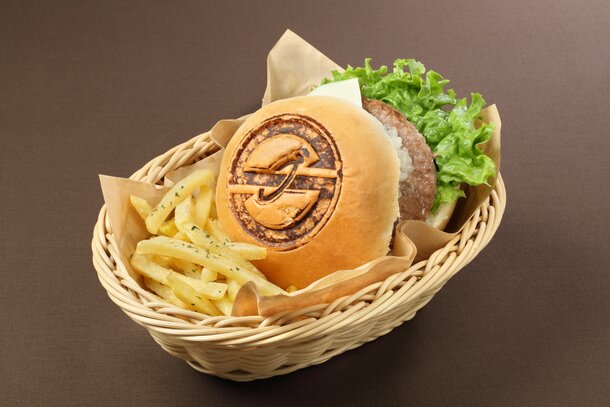 As for the exclusive menu, Gundam Cafe Akihabara offers "Entangled Beasts" (¥1,296) symbolizing the intertwined destinies of Banagher Links, the protagonist of Gundam Unicorn and pilot of the titular mobile suit, Riddhe Marcenas, the pilot of the Unicorn Gundam 02 Banshee Norn, and Marida Cruz, an artificial Cyber Newtype born from the tragedy of war. At Gundam Square, you can eat "The Beginning of White and Red" (¥1,296), chicken and rice with mixed fries hinting at the fateful clash between Amuro and Char, and you can even compare the menus at the two stores if you get the chance!
■ Gundam Cafe Details
Name: Gundam Cafe Akihabara Store
Address: 1-1 Kanda Hanaokacho, Chiyoda, Tokyo
Access: 1-minute walk from JR Akihabara Station Electric Town Exit
Tel.:03-3251-0078
No. of Seats: 60
Open Hours: 10:00 am to 10:30 pm (last order: 9:30 pm for food, 10:00 pm for drinks)
Holidays: none