Original manga and light-novel reading app comico has been downloaded more than 21 million times. Among its most popular series is ReLIFE, which will be getting a live-action adaptation in April 2017. Singer-songwriter Inoue Sonoko has also been chosen for the theme song.
A poster visual was also released along with the theme details. In addition to the stars, Nakagawa Taishi and Taira Yuna, the picture shows the fresh cast including Takasugi Mahiro, Ikeda Elaiza, Okazaki Sae, and Chiba Yudai, making fans even more excited about this new film.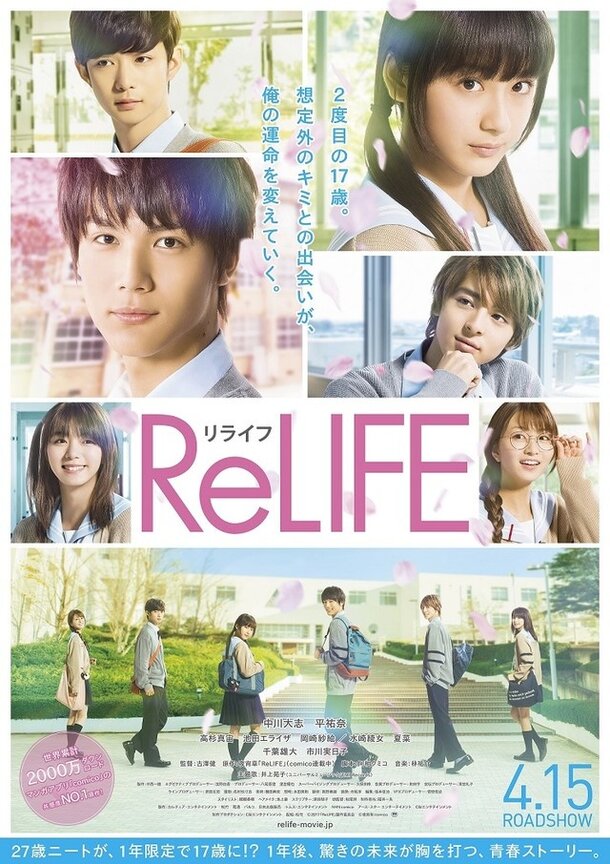 The movie ReLIFE follows a 27-year old NEET who is turned into a 17-year old high schooler for 1 year as rehabilitation and a way to return to society. The protagonist gets a second chance at his life, facing friendship and love beyond his expectations as he tries to change his fate. This coming-of-age story is woven together through a number of different characters.
Inoue, who's in charge of the theme for this film, is a fan of this series and commented, "When I see that pure and beautiful love, it overwhelms me. I'm cheering on that love between Kaizaki and Chizuru. This theme song was important to me as it's for ReLIFE, which I love, and the series' commemoration-worthy film adaptation. I hope I was able to capture the subtle feelings of the characters and how they change, and the frustrations of love."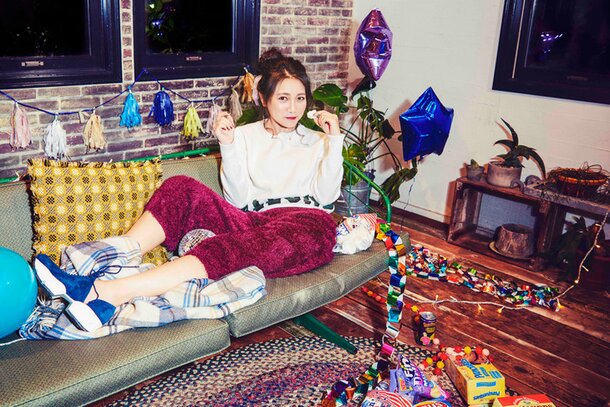 The producer said about the song and the decision to choose Inoue for it, "I felt like the lyrics were pulled straight out of a coming-of-life page, and that everyone will be able to sympathize with them. I think that Inoue Sonoko's soft voice is perfect for the film ReLife!" Inoue is getting more and more popular among high school girls, and it looks like this song is attracting a lot of excitement as well.
The characters of this story will be played by fresh actors of the same generation, and with a singer being pulled in who's popular among that same age group, expectations are growing.
(C) 2017 ReLIFE Production Committee
(C) Yayoi Sou / comico